Economy: Athens: Good News, Bad News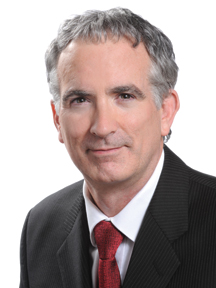 Although Athens was hit hard by the Great Recession, recovery is ongoing. The community will see 1.1 percent job growth this year, benefiting from expected growth in healthcare, an expanded engineering program at UGA and an undersized construction sector.
The establishment of a medical school campus at UGA in partnership with Georgia Health Sciences University encourages development of a clinical healthcare industry, enhances growth of biomedical research and promotes the life sciences industry.
The engineering expansion will enhance entrepreneurial development and help attract high-tech companies, and the small construction sector means less exposure to an industry that will continue to struggle.
However, Athens could be held back by its outsized state-government sector, which will remain under severe pressure. State government jobs account for 20 percent of the area's nonfarm earnings, compared to only 3 percent of the state's. Thus, Athens is six times more dependent on state government jobs than the state as a whole, and that is no longer an advantage. Its undersized transportation and logistics sector means less upside potential from an industry that is poised to do very well.
Finally, the Atlanta region's economy is recovering very slowly, which will restrain Athens' economic growth.
Throughout the recession, Athens lost 6,500 jobs. That 7.6 percent decline exceeds the nation's 6.3 percent drop, but is not quite as bad as the state's 8.4 percent loss.
Athens' job count has reset back to mid-2005 levels. At the projected rate of growth, it will take about five years to replace the jobs.
Housing was the epicenter of the recession. In Athens, the free fall in single-family home building began in 2007 and continued through the first quarter of 2010. The percentage decline was 84 percent, compared to the state's 90 percent drop. However, it appears that the drop in new home construction ended in 2010. I do not expect a deeper housing correction, although home prices continue to fall. Any upturn in sales or new construction will be minor. Meaningful recovery for housing is still many years away.
The home price correction has been less severe in Athens, mainly because the Athens market never got pricey, or "bubbly."
Home price appreciation nationally was fastest from 2001 to 2006. During this boom time, existing home prices rose by 26 percent in Athens, less than half the 57 percent gain reported for the nation. In the fourth quarter of 2010, existing home prices in Athens were 8 percent lower than they were at their peak, compared to the 16 percent drop reported for the U.S. as a whole. Home prices in Athens have reset to 2005 levels.
Even though the home price declines in Athens have been less severe, it could take five years of sustained job growth for existing home prices to recover. In many markets, recovery could take a decade or longer.
Thus, the impact of the housing bust on Athenians' net worth should be less extreme than at either the U.S. or state levels. The lingering effects of the housing bust on retailers and other consumer-focused sectors should be less negative in Athens than in many other markets.
Nonetheless, sales tax revenue collections in Athens-Clarke County are still underperforming, something difficult to reconcile with better-than-average labor market conditions and smaller-than-average home price declines.
A possible explanation is that Clarke County is losing market shares to nearby counties, which saw considerable retail development leading up to the recession. So it may be that the recovery in consumer spending is being siphoned off to nearby counties.
It's also possible that Athenians are saving more and spending less because they recognize that they are vulnerable to further cuts in government spending.
The bottom line for Athens in 2011?
The recession is over, but those who are waiting for a surge in economic activity or a surge in tax revenues will be disappointed. The recovery will be slow and bumpy, but it will be sustained.