GreenRoom: June 2011
Environmental Updates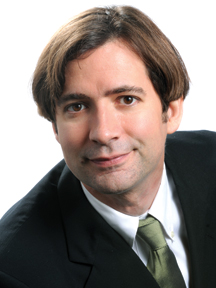 As the state's wish list for T-SPLOST transportation projects to be tackled by a penny sales tax by district – if voters approve in 2012 – begins to emerge, we are seeing the early signs of regional thinking.
Specifically, Metro Atlanta's Cumberland Community Improvement District received a $100,000 grant from the Atlanta Regional Commis-sion's Livable Cities Initiative to determine where potential rail stations should be located. The CID also won $1.3 million in federal funding to study a light-rail link from Cumber-land Mall and Cobb Galleria to the MARTA Arts Center Station in Midtown Atlanta. It's not a lot of distance – about 10 miles – but the link is critical.
Cobb could be connected all the way from Acworth to Midtown Atlanta, a dramatic reversal of 40 years of county anti-MARTA policies.
Gwinnett, too, after decades of resistance, is lobbying for a MARTA extension to Pleasant-dale Road, as well as a light-rail line along I-85. The changes in attitude are timely and may help Georgia attract more federal funding.
It has been a year of political posturing, and Florida was no exception – Gov. Rick Scott refused $2.4 billion in federal funding to build "SunRail," a high-speed rail line connecting Tampa to Orlando. Scott went so far as to suggest Florida might have been required to return the money should the project fail.
That $2-plus billion has since been redistributed to other states. Georgia's De-partment of Transportation had requested $23 million to move Amtrak from its midtown location to a larger property next to Atlantic Station, but the proposed project was not awarded any of the funds.
Amtrak has needed a new station for years, and this move could be crucial to preserving the capital's place along the route from Charlotte to New Orleans.
Even better, the new station could help join the proposed high-speed Cumberland line, MARTA and the BeltLine and possibly free up desperately needed wiggle room for high-speed rail into downtown's planned Multi-Modal Station. Hopefully the project will find another source of funding.
Georgia, with North and South Carolina, received $4.1 million to study a high-speed line to Charlotte last year, and GDOT's original plan has already been reconfigured to accommodate plans for the 22-mile light-rail BeltLine encircling Atlanta.
Cumberland CID Executive Director Malaika Rivers warns that the Cumberland-Arts Center Station route is only one in a "shed of corridors" along the top end of the city being examined in the study.
"It will be a feasibility study for high-capacity transit," she says.
Still, Cumberland's Tad Leithead, who is also chairman of the Atlanta Regional Com-mission, emphasizes that interconnectivity is driving the projects. "Cobb had already looked at a Galleria-Town Center connection partially funded by Town Center CID, but that segment would not have connected to any other transit system, and it is very, very important that our systems are interconnected," says Leithead.
"It's exciting to think about transit from a regional ap-proach," says Rivers. "Ours is moving along on the northwest side. Gwinnett is doing the same thing on the northeast side. North Fulton CID going up Georgia 400 is also in the feasibility stage of transit planning, and GDOT is in year four of studying the Cum-berland to Perimeter to North Fulton corridor along 285.
"So the entire northern crescent is being addressed from a transit-planning standpoint with federal investment. Each leg has its own leadership, but it is being coordinated in a systematic approach."
In the central city, the Atlanta Downtown Improvement District helped provide the match needed to secure $47 million in federal funding last year for the streetcar project, which has become key to forming support for the transit element of the BeltLine – the streetcar would run inside the BeltLine perimeter.
Money talks, and regionalism gets attention. Thanks in part to the advance work done by CIDs and transportation management agencies and the regional thinking that is driving it, Georgia has a good chance of surpassing competitor states in the race for transit funding.
Georgia is known for its world-class airport and will soon be known for its ports. Perhaps we can also be known for our greenbelt and transit infrastructure as well, reclaiming the transit leadership reputation we had in the '70s when MARTA was established. If we don't, we will continue to lose ground to states like North Carolina, Virginia and Alabama – and Florida.