GreenRoom: May 2011
Environmental Updates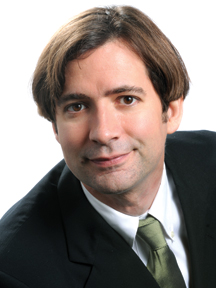 As Georgia Trend honors companies that have boosted their sustainability index in the Southeastern Corporate Sustainability Rankings (see page 39) this month, there seems to be a top-down effect. It is worth noting some of the trends that have boosted Georgia's own sustainability status.
For all the advantages and good press sustainability provides at the corporate level, the concepts trickle down to all of us and in fact have helped "sustain" Georgia in the midst of one of our worst economies.
The metrics used in establishing the rankings are complicated, but most of the components of sustainability are common sense.
The technology of sustainability has become microscopically dense, while the debate over the best way to reduce the use of fossil fuels has been supercharged by the earthquake in Japan. Indonesia, another earthquake zone, is moving ahead with plans to build a nuclear reactor, while Germany closed several nuclear plants and continues to concentrate on alternative energies; it believes its innovations like biogas – created from food and agricultural waste – may one day replace nuclear as well as fossil fuel power plants.
We are not in an earthquake zone, and it has been estimated that Georgia could see as many as 8,000 new jobs in the Augusta region as Southern Company builds two new nuclear reactors at Plant Vogtle. The state could see even more jobs if a new strain of plant can be created and grown here to be converted into biofuel. Nearly $1 billion in federal money is being spent on this at University of Georgia, while the federal government has also committed $8.3 billion in loan guarantees to build the Southern Company nuclear plants.
Worldwide floods are on the rise because of the hotter air that has resulted from global warming. It is a Job-like moment: Our efforts to fight the cause of one disaster only intensifies the tragedy of another. More instability in the Middle East might have emphasized to skeptics that we need to reduce our dependence on fossil fuel regardless.
On a local level, a simple contradiction has been found: Landfills are making money from selling methane to utilities, and now yard waste, which generates the most methane in landfills, is a desirable commodity. Should the ban on yard waste in landfills be lifted to boost this "clean industry?"
Meanwhile, Germany's commitment to alternative fuel sources is significant to Georgia, too. Mercedes Benz has produced a truck that runs on biogas with 280 horsepower; Sweden has developed a similar truck with 250 HP. With innovations like this, it would pay for Southern Company to commit more resources to alternative fuels rather than preparing the South solely for nuclear power.
Nuclear power should be reconsidered – it should be a stopgap response to reducing global warming in advance of more long-term strategies based on improved biotechnical capabilities. Not that reactors shouldn't be built – they would be critical to slowing the Earth's temperature rise sooner rather than later – but a diversified energy supply, like a diversified economy, has a healthier chance of success.
As the debate continues, the lessons present new challenges. But the dedication of industry and world leaders working to find solutions grows, and the prospects for technological innovations leading to sustainable "zero-footprint" strategies have never been brighter.
Whether or not the private sector is leading the efforts in advance of regulations, government entities on the federal, state and local level are to be commended for investing in sustainable technologies and infrastructure. In some cases these investments have insulated economies from the recession. Atlanta's BeltLine and streetcar projects, for instance, helped move the needle on a deal to redevelop City Hall East this year as many similar projects floundered.
It is the grassroots efforts of nonprofits that are at the heart of the sustainability movement. Recycling in particular has proven a formidable link to a number of causes in Georgia. The Onyx Consulting Foundation is a DeKalb County nonprofit that resells donated computers usually destined for the landfill, with all profits going toward the DeKalb Rape Crisis Center and the YMCA Partner With Youth Program. The Cobb County computer recycling company Recycletronics has partnered with the Tommy Nobis Center to create 71 recycling jobs for people with disabilities and has recycled 3,000 tons of equipment since June of 2009. These are only two of many examples.