GreenRoom: April 2011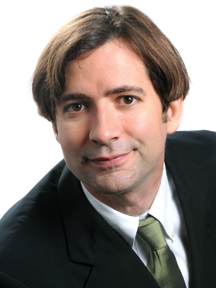 A bill in the Senate (SB 86) would allow communities to blow off the Georgia Planning Act. They can still make plans, but they won't be penalized by the state for failure to craft and implement their plans through denied funding and permits.
Created in 1989, the Georgia Planning Act obligates counties and cities to draft 20-year land use plans every 10 years, updating them every five; qualified communities are entitled to levy impact fees against a developer.
It is a Home Rule issue. If approved, the bill would give communities more resources to give developers a whole lot more leeway without the existing permitting and planning structure. SB 86 has the backing of the Georgia Municipal Association and the Associa-tion County Commissioners of Georgia (ACCG).
ACCG takes the position that compliance with the law hinders new regional collaboration among water and transportation districts.
The Planning Act has been implemented by the Georgia Department of Community Affairs with support from the Georgia Quality Growth Partnership, which consists of 30 public and private entities, and led to the Georgia Sig-nature Communities program; winners each year get two tiers of technical assistance and other resources to help them meet their goals.
The land use plans also serve a regional goal. This is where Regional Development Centers (RDCs) came from, which led to our current configuration of Transportation Special Local Option Sales Tax districts. If passed in 2012, the TSPLOST will allow these regions the option of levying a half-penny tax for transportation projects.
Some have complained that basing the TSPLOST districts on RDCs was too arbitrary, not based on transportation needs at all.
The Georgia Regional Trans-portation Authority has an advisory role on planning district projects but no authority.
Each municipality and county is required by the Georgia Planning Act to be a member of and pay dues to its RDC. The regional plans these centers come up with may be adopted by the state in a statewide land use plan. From a business standpoint, SB 86 makes sense, removing an expensive layer of bureaucracy imposed on local governments for a plan that is non-binding and perhaps unenforceable.
However, now that the traditional transportation funding sources have evaporated, these centers could be more important than ever. And as the state drafts a similar water sharing plan based on river basin districts, the tools RDCs have accumulated for regional planning could be beneficial.
Maybe some of the T-SPLOST funding could go toward these centers to help coordinate transportation projects, if a bigger connection between land use planning and transportation in Georgia can be established.
It's also worth noting that Georgia's Conservation Subdivision Ordinance is championed by the Georgia Quality Growth Partnership, which offers many online resources to help communities. Conservation subdivisions are being used in communities around the state seeking to handle projected growth without losing the charm of their rural environment to "stick-built" housing development:
Carrollton, for example, requires new subdivisions to set aside up to 30 percent of their gross area as greenspace.
Coweta County has been buying property for public greenspace and conservation subdivisions with support from the Citizen's Advisory Board.
Walker County received a grant from the DCA Quality Growth Grant Program to modify existing land-use regulations and adopt conservation subdivision ordinances, adopt building codes and a county-wide inspection program.
In the past few years, conservation subdivisions have slowed like most other residential building projects. But as we see glints of sunshine emerge, let's not forget or dismantle the programs that emerged from the Georgia Planning Act during the growth boom to help suburban, exurban and growing communities accommodate new residents while protecting our agricultural and environmental heritage.
If the current growth planning structure is killing our local governments, replace it with something we can afford, but don't abandon the ship in stream.
(Next month in Georgia Trend: Corporate Sustainability Rankings.)