GreenRoom: March 2011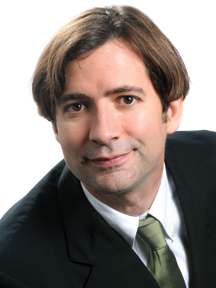 Every year, U.S. residents and companies discard mountains of waste – an estimated 251 million tons in 2006. In 2008, Georgia sent nearly 13 million tons of garbage to landfills, according to The Atlanta Journal-Consti-tution, and nearly 40 percent of that was recyclable.
Landfills are a big part of life and business, whether you see them or not. As the stakes for prime real estate grow ever higher, landfills are poison to developers, and it is not hard to see a market force at work in the quest for "zero waste" communities.
Florida is seeking to increase its landfill diversion rate to 75 from 28 percent by 2020; North Carolina has already achieved more than 40 percent.
Florida has taken a controversial step by including the reuse of methane gas collected at landfills in its definition of recycling.
Landfills account for 25 percent of all sources of methane, a greenhouse gas with high global warming potential. For that reason, the federal Department of Energy began encouraging landfills to reuse methane in the 1970s; but many programs haven't become operational until recently.
Enticed by federal stimulus funding, suddenly landfills are in the power business, and utilities are lining up to bolster their alternative energy portfolio and collect energy credits from the government that can offset the penalties for emitting carbon or other greenhouse gases.
In Atlanta, where EPD restrictions limit the reuse of methane for electricity, methane is being converted into natural gas. One company, Renewable Solutions, produces 2.5 million cubic feet a day of pipeline-quality natural gas, or enough for 8,000 homes, using methane from Oak Grove Landfill in Winder.
The sale of the gas to the Municipal Gas Authority of Georgia is expected to add $250,000 a year to the city of Winder's revenues.
Georgia Natural Gas has signed up to receive enough natural gas to produce fuel for 15,000 homes from Georecover-Live Oak LLC, a Jacoby Development company at the Live Oak Landfill in DeKalb County.
"With the availability of recycled natural gas, natural gas is more compatible than ever with the country's energy goals," GNG CEO Mike Braswell said in a release.
By burning methane in boilers, electrical utilities can produce steam for power generation. Flint Energies has recently partnered with Houston County to build a 3.2-megawatt facility in Warner Robins, using a new substation recently added to the site and methane from a landfill near Hawkinsville.
In addition to converting gas to electricity, the facility will be a showplace for green education, with an observation room equipped with screens that provide real-time data about the system's operations and the electricity being generated.
In Savannah, Waste Management Renewable Energy LLC recently agreed to provide Georgia Power energy from its 6.4-megawatt Superior Landfill and Recycling Center, enough for some 1,600 homes.
The deal, one of the biggest in the Southeast, is intended to boost Georgia Power's Green Energy program. Georgia Power is investing $43 million annually in 18 different demand response and energy-efficiency programs that are expected to reduce electricity demand by 900 MW by 2013, enough electricity to power 225,000 homes that use 1,000 kilowatt-hours per month. More and more utilities and energy co-ops are likely to follow suit.
Reusing methane has a real impact in diverting the use of fossil fuels. The Environmental Protection Agency reports that a three- MW landfill gas project producing electricity generates the environmental equivalent of removing 25,000 cars from the road, planting 35,000 acres of trees or preventing the use of 304,000 barrels of oil.
In spite of all the potential this alternative energy source presents, let's not use it in our metrics for recycling at landfills.
What's still lacking in Georgia is a market for recycling. As we feel the pause in our population boom, we should re-evaluate market incentives and grants available for the use and collection of recycled and recyclable products, if we want to be known for our progressive sustainability efforts.
A corresponding educational effort could make a real impact on our dismal recycling rate.