GreenRoom: February 2011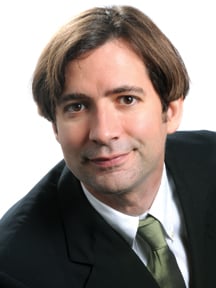 Georgia Trend began GreenRoom in part to acknowledge good deeds in the land conservation sector. Every few months a group like Georgia Conservancy would announce that another swath of the state's wilderness or coastal marshland was protected. Usually it involved a private landowner who was working with governmental agencies and nonprofits to earn back the cost of protecting the property through tax rebates.
Now such announcements are made routinely. Big companies are divesting themselves of property, and governments on every level are facilitating efforts to improve the quality of life.
It is especially inspiring to see how land conservation in Georgia has continued apace in spite of the economy, largely because of the multitude of groups that now help navigate the paperwork of banking land.
The Georgia Land Conservation Program has helped bank 211,176 acres since 2005, when the program and Georgia Conservation Tax Credit Program (against a landowner's state income tax, of up to 25 percent of the fair market value of the property) were created.
Most recently the Georgia Department of Natural Resources (DNR) purchased more than 10,000 acres in Oaky Woods in middle Georgia; baseball star J.D. Drew donated 1,008 acres in Meriwether County, which will go to the Georgia Forestry Commission; and Rick Towns in Alamo do-nated 2,774 acres in Wheeler County.
Tucker Turf LLC donated 1,055 acres in Houston County to the Georgia Soil and Water Conservation Commission.
Plum Creek donated an easement for 5,285 acres in Liberty County to create the Jelks Pasture Conservation Easement.
Multiple partners help fuel big purchases, and the Association County Commissioners of Georgia has partnered with the Georgia Conservancy and the DNR on a Coastal Georgia Land Conservation Initiative to help negotiate such exchanges in the region.
The Nature Conservancy in Georgia has helped negotiate the purchase of some 14,000 acres along the Altamaha River in Southeast Georgia from paper company Rayonier. Some $24 million was raised for the purchase.
When Uncle Sam has a stake in the situation, it brings dollars to the table. At Fort Benning near Columbus, the $2.7-million Army Compatible Use Buffer program, administered by the Nature Conservancy, has protected 7,000 acres in the last three years.
The Trust for Public Land is helping to establish a "blueway" along the Chattahoochee River, protecting nearly 76 river miles. Some 37 acres of property was purchased last year to ensure recreational access to the 'Hooch, part of an effort to protect frontage from Helen to Columbus.
TPL also secured 581 acres in middle Georgia as part of the Bond Swamp National Wildlife Management Area.
Cherokee County is using a $90-million parks bond passed in 2008 to create another blueway on the Etowah River connecting parks. It purchased 541 acres on Yellow Creek Road for $1.1 million, bringing its greenspace inventory to 1,000 acres.
The Nature Conservancy purchased two miles of hardwoods along Amicalola Creek near the Etowah, part of a 469-acre purchase from Forestar Real Estate Group to create a 15,000-acre wildlife corridor.
Cobb County is using its $40-million parks bond to help protect 95-acre Hyde Farm.
The end of 2010 brought great news for people who have banked their land: They can take their tax deductions for another 16 years (originally deductions were to expire after six).
Farmers and ranchers can deduct up to 100 percent of their income, and the amount that can be deducted for donating a voluntary conservation agreement has been raised from 30 to 50 percent of property owners' income in any year.
Let's hope this is a Georgia tradition that will continue to grow stronger.
Corporate Sustainability: In our May issue, Georgia Trend, in partnership with GreenBusiness WORKS, will present a ranking of Georgia companies that are doing the most to reduce their carbon footprint and help the environment.
Join us for breakfast Tuesday, May 3, 7:30 – 9:30 a.m. at the Crown Room at the top of the W Hotel, Midtown Atlanta, where we will also announce the Southeastern Corporate Sustainability Rankings. For information: greenbusinessworks.net.