Economy: Retail Coming Back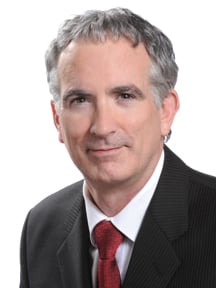 Retail growth sales should be sustained by gradual improvements in the labor market this year.
Even small increases in jobs will give more people the confidence and the wherewithal to spend slightly more for retail items. Personal income growth is unlikely to accelerate too much, but income growth will be sustained.
Despite gradual improvement, retailers will see restraint in spending, reflecting the lagged effects of heavy job losses.
Many people have lost assets and are substantially less well off. Saving more out of current income to rebuild household wealth will take priority over spending for many discretionary and big-ticket retail items.
From the second quarter of 2007 through the first quarter of 2009, an unprecedented $17.6 trillion (27 percent) in households' wealth was destroyed. The lost wealth will not be easily rebuilt. Consequently, retailers should continue to expect the most subdued recovery in consumer spending since World War II.
The bounceback of the stock market that began in the second quarter of 2009 has helped some households partially recoup their recent losses. Even though credit conditions are still much tighter than normal, credit will gradually become more available, allowing retail sales to expand in 2011.
Although I anticipate only limited recovery in terms of housing activity and no recovery at all in terms of home prices, simply achieving stability should put a floor under demand for home-related retail goods.
Georgia's above-average population growth remains a long-term plus for in-state retailers, but it did not provide any support during the Great Recession because the rate of household formation dropped sharply as people who lost their jobs moved in with family or friends.
Inflows of relocating retirees dried up when the nation's housing markets ceased to function normally. Nonetheless, retiree-based economic development will be one of the most powerful forces supporting retail sales growth in Georgia over the next decade.
An increasing number of college students did not fully shield retailers in Georgia's college towns from the recession; there were more students, but they spent frugally.
In 2011, the combination of sales growth plus shoppers' recent move towards private label brands developed by retailers – where prices are lower and profit margins typically higher than those of premium national brands – should lessen the pressure on retailers' net margins.
Renegotiated rents will add to many retailers' net margins. Intense competition among surviving retailers will keep the pressure on net profit margins, however. Promotional costs will rise. These opposing forces will keep net retail margins relatively steady.
Although liquidity has improved, many retailers will remain cautious about capital expenditures. Moderately higher sales volumes coupled with stiff competition (and some recent high-profile retail bankruptcies) often encourages restructuring, but there is an abundance of vacant, high-quality retail space in most of Georgia's retail markets. Capital still will not be readily available to finance retail projects, and conserving cash will remain the priority for many retailers.
Four themes will dominate the restructuring that does take place. Large retailers will gain at the expense of smaller ones, and discount retailers will gain market share at the expense of mid-price and luxury retailers.
Online retailing will experience relatively rapid growth, and, on a very selective basis, foreign retailers will take advantage of their strong currencies to make heavy investments in the U.S. marketplace.
The bottom line: supercenters and e-tailers will gain market share at the expense of grocery stores, traditional department stores, luxury retailers and mom-and-pop operations.
Georgia witnessed the development of an unusually large number of new subdivisions from 2003 through 2007. The creation of desirable retail locations helped sustain retail development even as sales slowed.
By 2009, however, virtually all of the prime new locations had been developed or overdeveloped. So there will be little need for new retail development.