New Ways To Grow
Opportunity Zones offer incentives and tax credits to attract jobs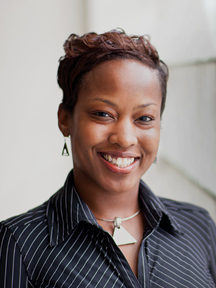 Just about every town has them. Old commercial or industrial areas that were once bustling now have buildings sitting empty. Most of them are not beyond hope – they've just seen better days and are in need of a boost to get them up and going again, a little something extra to entice new or expanding businesses. That's where Georgia's Opportunity Zones program comes in, offering one of the state's best incentives – a substantial tax credit. The program has been around since 2004, but as the economy tanked in recent years, the program's popularity has soared in cities and counties throughout the state.

Beth Sessoms, economic development manager for the City of Marietta, is a fan of the program. "Opportunity Zones work great for us," she says, and for a very good reason. Marietta was able to fill its biggest empty building and attract hundreds of new jobs in large part because of incentives offered through the program.

It's a success story state officials hope to see repeated often as more communities are approved for the program.

"The bad economy has forced communities to think differently and look for new ways to grow, and Opportunity Zones offer a way," says Brian Williamson, assistant commissioner, Community Development & Finance Division, of the Georgia Department of Community Affairs (DCA), the state agency that oversees the Opportunity Zones program. "We've seen the program really take off in recent years. In fact, all but seven of the zones have been approved since January 2009."

At the beginning of November 2010, there were some 47 Opportunity Zones in 35 cities and counties and another eight were up for approval. Many of the newer zones are in urban areas, especially the once-booming suburbs of Metro Atlanta. The lousy economy is one reason for the increased interest. Another is a change approved by the Georgia legislature in 2008 that streamlined the program to give local governments an option as to which local revitalization tool is employed to meet state requirements.

The program's popularity is due to the fact it provides the state's highest job tax credit – $3,500 per job – and is open to just about any type of business that creates at least two new jobs. Tax credits can be claimed for up to five years and are available for both new and existing businesses. The credit can be taken against the business's Georgia income tax liability, with excess claimed against withholding taxes. It's a very nice savings for a small business with a couple of employees and worth millions to a large company creating hundreds of jobs.

The generous credit is offered because Opportunity Zones are usually in areas most in need of development or redevelopment. They can be historic downtowns, commercial strips, industrial areas or even abandoned land; but to be considered for Opportunity Zone designation, the area must be within or adjacent to a census block group with 15 percent or greater poverty.

In addition, an Opportunity Zone must also be tied in with at least one of two other programs long used by local governments for redevelopment, the Urban Redevelopment Plan and Enterprise Zones. Both of these programs also allow local governments to offer certain incentives.
Effective Combination
By combining programs, local communities can provide even small companies many of the same incentives usually demanded by large companies.

"An Opportunity Zone, especially when tied in with an Enterprise Zone, is great for the little guys," says Williamson. "It's fantastic when the state gets big corporations, but there are only so many Kias. [The auto manufacturer opened its giant plant in West Georgia in 2009.] There are a lot more smaller companies, and these programs provide even moms and pops similar incentives."

"Another great thing about Oppor-tunity Zones is they provide a good return for the taxpayer," Williamson says. "Tax dollars have already paid for most of the roads and other infrastructure in these older areas, so when a business locates there the local government doesn't have to spend more. It provides a better return on investment for local governments and saves taxpayer dollars."

Opportunity Zones are scattered throughout the state, from small towns in rural Georgia to cities around At-lanta. Officials in all areas have praise for the program, some because it has already helped them bring a lot of jobs and others who hope it will.

The little town of Ocilla was the first. The South Georgia community of 3,200 received its Opportunity Zone designation in 2005 and since then has lured a number of businesses that have helped revitalize a declining area.

"It's a great program," says Hazel McCranie, president of the Ocilla-Irwin Chamber of Commerce. "It's helped us attract a lot of new retail – clothing shops, restaurants, a meat market. It's been a great tool for us, and we think it will continue to be even more so as the economy picks up. I'm proud we were the first, and I was surprised other communities were slow to take advantage of what the Opportunity Zone program offers."

The program did grow slowly for its first few years of existence, but its popularity has soared in the past two years, especially in Metro Atlanta.

"As more local government officials have found out about the program, it has really taken off," says Joanie Perry, director of DCA's Office of Economic Development. "When they see another city having success with the program, they start calling to find out more about it."

Two of the program's biggest success stories come from Marietta, north of Atlanta, and Union City, in south Metro Atlanta.
The Buzz
"We were the first in Metro Atlanta. We started the buzz," says Shayla Harris, senior planner for Union City, located near Interstate-85 and Hartsfield-Jackson Atlanta Interna-tional Airport.

Union City received approval in early 2009 for an Opportunity Zone for "a very large area covering about 80 percent of the city," Harris says. "We don't have a typical downtown clustered around a city hall. Our downtown is mostly a commercial strip, and much of it has declined over the years.

"The Opportunity Zones program has been very successful for us," she says. "We've been able to attract several small businesses and two big ones, and the incentive offered by the program was a major reason for them to locate here."

Together the "big ones" will bring about 1,000 new jobs to the area. Seattle-based biotech firm Dendreon will be creating some 500 jobs as it invests $70 million in a 155,000-square-foot facility to manufacture a new cancer drug. Another 500 jobs will be added by Kraft Foods Company at its nearly one-million-square-foot warehouse and distribution facility.

Union City was just one of a number of places that offered the type of location both needed. Dendreon needed to be close to a major airport and Kraft Foods near an interstate. Satisfying those requirements and getting millions in employee tax savings is what lured them to Union City's Opportunity Zone and not somewhere else, Harris says.

"Having the Opportunity Zone is a big part of our plan to revitalize our commercial areas," says Harris. "Some cities don't want to admit they have poverty or areas that need revitalizing; but if you do, it's a fact you can't ignore. We want to take advantage of every opportunity to make things better for our citizens, and the Opportunity Zones program helps us do that."

Following Union City, a slew of other suburban Atlanta cities and counties have received approval for Opportunity Zones, including Gwin-nett County, Norcross, Roswell, Chero-kee County, Sandy Springs and Mar-ietta.

Like Harris, Marietta's Sessoms is a believer in the value of the program.

"Opportunity Zones are especially important for urban communities," she says, "Marietta is an old city, over 175 years old, and we've aged. Like most urban areas, Marietta is pretty built out. The challenge for us then is to redevelop, and redevelopment can be more expensive for a business than just putting up a new building on vacant land. Being able to offer a tax incentive for businesses opening in these older areas makes for a more level playing area when competing with communities with lots of open land."

Marietta officials thought so highly of the program they have three areas designated as Opportunity Zones. "One of our areas encompasses older industrial parks that have been around since the '60s or earlier," Sessoms says. "Another is an older area that includes shopping centers that were great 20 years ago but have seen their better days. The third area includes old apartments built in the '60s and '70s and a hodgepodge of retail stores and businesses."
Tax Breaks
Marietta received approval for its Opportunity Zones in November 2009 and, says Sessoms, has been able to add "quite a few jobs" since then in the zones. She says the tax break offered through the program was a major reason the city was able to attract TASQ Technology, which announced last March it would be moving to one of Marietta's Opportunity Zones and bringing 350 jobs. TASQ is a subsidiary of First Data, the Fortune 500 payments technology company that relocated its headquarters to Atlanta in 2009. TASQ moved into what had been Marietta's largest empty building, a 266,000-square-foot building that housed a printing company up until about two years ago.

While the Opportunity Zones incentive helped Marietta lure a major company, Sessoms says the great thing about the program "is that it encourages all kinds of investment, from two people on up. It is a great incentive for Georgia when we compete with other states."

In North Georgia, Elyse Cochran, executive director of the Dalton-Whitfield County Joint Development Authority, found the program to be "a tremendous asset" when courting International Vinyl Company US, Inc. (IVC). The company, a subsidiary of a Belgium-headquartered vinyl manufacturer, ended up selecting a site in the community's Opportunity Zone southeast of Dalton for its first U.S. manufacturing facility. Construction is under way and the $70-million facility is scheduled to open for production in spring 2011 with approximately 100 employees.

"This is a huge investment for us," Cochran says. "We have one of the highest unemployment rates in the state, and getting this facility is essential to our community in trying to recover from the recession. A great thing about the Opportunity Zones tax credit is that it frees up capital that a company can spend on jobs."

The success of Union City, Marietta and Dalton has encouraged other Georgia cities looking for ways to spur investment and job growth.

"We think it's a fabulous program that will help us," says Tina Herring, director of the Brooks County Devel-opment Authority. Quitman is looking at the program to help attract new downtown retail and new business to two industrial parks. "It's already helped attract a small manufacturer to an empty building in one of the parks," she says. "It's a great incentive and an important part of our marketing plan."

Valdosta hasn't landed any major companies for its Opportunity Zones, but local officials see the program as a valuable addition to the city's overall redevelopment plan.

Ruby Riesinger, former economic development coordinator for Valdosta and now assistant director and consultant at the Valdosta Small Business Development Center, says the city is making a major push for redevelopment and has a plan that includes four Enterprise Zones and Opportunity Zones.

"Opportunity Zones provide us with another tool to help clean up our blight," she says. "When the economy starts moving, I believe it will be especially helpful for attracting retail businesses."

Augusta began marketing its three Opportunity Zones this past summer and "has been getting a lot of interest," says George Patty, director of the Augusta-Richmond County Plan-ning Commission. "We see it as another excellent tool for redevelopment of some of our depressed areas."

Frank Feild, executive director of the downtown development authority for the Georgia coast city of Darien, is a fan of the program even though he's also still looking for his first signed deal. "I see this as an important piece of the puzzle that will lead to the revitalization of our downtown," he says. "Combined with our other downtown development programs, I am convinced it will do good things for our community."

Williamson of the state Department of Community Affairs says his office is "excited to see the progress of the Opportunity Zones so far," but expects much more as the program becomes better known and as the economy improves.

"The goal of our department is to help Georgia cities and counties with economic development and finance issues," he says. "It is heartening to see community ideas coming to fruition with the help of programs like this."