GreenRoom: January 2011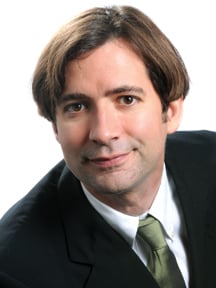 The year 2011 could be the year three new governors decide on a water compact that will mutually benefit Georgia, Florida and Alabama. If it isn't, 2012 could be the year that makes or breaks the future of our state.
Gov. Nathan Deal has an opportunity to define his legacy early in his term. Whatever happens, the negotiations have brought up some important local issues concerning regional boundaries and interbasin transfers (IBTs).
Georgia's laws haven't paid them much attention until recently. Politically, regional boundaries established by 2009's Water Stewardship Act present a whole new set of challenges at the local level. The vagueness of interbasin transfer law makes it a ripe populist topic, easy to distort and exploit for political gain.
The Metropolitan North Georgia Water Planning District has been in existence since 2001. It includes 15 counties and more than 90 cities within the Metro Atlanta area and knows what it is doing. It has proposed long term plans to maintain the water supply using a combination of reservoirs, storage facilities, new and expanded water treatment plants and some use of interbasin transfers, to accommodate demands projected for 2050. But some plans worry downstream communities.
Could Atlanta really suck the state and all its neighbors dry? If the federal judge's ruling denying access to Lake Lanier for drinking water holds up, that would be an environmental and sociological disaster for the entire state; but even if the ruling doesn't hold, the answer is still maybe yes, maybe no. And it begs another question: Once growth stops, when will it come back?
Interbasin transfers exist already, all over the state, and whether they are good or bad depends on where you are getting that water. Georgia's nexus of water authorities and reservoirs is complicated by the large number of counties – 159.
City and county-owned public works plants support their services through revenues generated essentially by these territorial water transfers. Outlawing IBTs altogether could bring more disaster.
And yet laws governing interbasin transfers are weak. Entities are required only to provide a seven-day notice to inform the public of a transfer.
Water isn't just Atlanta's problem – six of the state's water districts have gaps in their water supply projected for 2050, according to Katie Kirkpatrick, a water planning board member. New irrigation technologies have helped, but conservation alone can't meet future needs placed on the state by projected growth.
"Even assuming we get reallocation from Lanier and Allatoona, demand still outraces supply," says Kirk-patrick, who is also vice president of environmental affairs for the Metro Atlanta Chamber. She believes further studies will reveal that underground storage may meet North Georgia's needs, and desalinization could prove to be a solution for South Geor-gia. "It will take a combination of solutions to solve this problem," she says. "Sustainability could be what differentiates us from other cities."
There's a need for Georgia law to make room for more IBT and conservation regulation.
The Water Stewardship Act only included about 20 percent of what Georgia could be doing to conserve water, says Coosa Riverkeeper Joe Cook.
"According to the Ameri-can Rivers Report on the state's water conservation efforts, Metro Atlanta can save an additional 100 million gallons a day by implementing a slate of conservation measures costing $134 million."
Cook says regulation of IBTs could save Georgia millions in construction by preventing the need for new reservoirs in the Coosa Basin. "The reality is that IBTs are a part of the water supply landscape here in Georgia, and they're not going away. But it's a big problem for Dawson Forest. Will a 100-million-gallon-a-day withdrawal from the Coosa impact anyone downstream? We don't know right now, because there are no regulations in place to answer those questions."
He refers to the proposed Shoal Creek Reservoir on property Atlanta owns in Dawson County, but this is only one of many local projects around the state under way to maintain a city, county, or region's water supply and have unknown environmental consequences.
All are interconnected, drawing from the same source – Georgia rivers.
Baby steps are fine, but the state needs to enhance its role in maintaining this precious asset.