GreenRoom: December 2010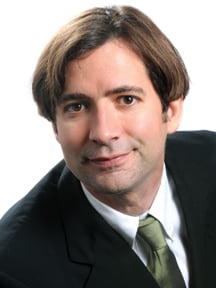 Relatively speaking, 2010 was a good year for Georgia transportation. We may have actually turned the corner, leaving behind a regressive reticence that left our state clamoring – unsuccessfully – for critical infrastructure funding for the last eight years.
Without rehashing the tribulations of the Georgia Department of Transportation (GDOT), it's worth noting that 2010 started off with Georgia's being denied any American Recovery and Reinvestment Act (ARRA) funding for transportation projects. U.S. Transportation Secretary Ray LaHood bluntly told us to get our act together or continue to miss out.
Atlanta Mayor Kasim Reed didn't give up. He worked hard to get funding for the city's streetcar project, and it paid off: This fall he and Rep. John Lewis announced that the downtown streetcar would receive $47 million in ARRA TIGER2 funding.
At Georgia Trend's 40 Under 40 gala in October, Reed, who was keynote speaker, joked about his recent White House meeting with President Barack Obama: "People thought we were talking about transportation," Reed said, "but we were talking about who's going gray faster. He is." Levity aside, the point was made: Atlanta has an "in" with the President, and what goes for Atlanta goes for Georgia.
Before you ponder why streetcars got funding instead of MARTA and the BeltLine, remember that the feds are looking for a local match; the streetcar project has $20 million behind it, while the BeltLine is still working to raise its matching funds, and MARTA and other commuter rail projects continue to seek additional local funding. Furthermore, cities like Charlotte and Portland demonstrate the viability of using light rail to enhance real estate and create new commercial and retail corridors, boosting tax revenues.
The BeltLine delayed its TIGER2 application based on the promise of additional support from USDOT, so the streetcars would be ahead in line. LaHood has stressed that Georgia needs "skin in the game," and Georgia won't get a chance to vote to create a new local funding source for another two years.
Furthermore, the streetcar grant will increase momentum to build a "Grand Central Station" in Atlanta's "gulch" of vacant properties between downtown and Centennial Park, using money originally intended for a commuter line to Lovejoy that foundered for lack of local funding. (GDOT lost about $20 million as this project languished, from $80 million originally earmarked to $60 million.)
Georgia also received a transportation grant of $4.1 million to study a high-speed rail line from Atlanta to Charlotte. Another ongoing study of a high-speed rail line from Chattanooga to Atlanta narrowed nine options down to three this year. GDOT also asked for $4.5 million this year for a high-speed rail "loop" that would include Augusta, part of a package of requests. It's a big step for an agency that once considered rail a non-priority.
In November, Georgians rejected a referendum to give GDOT the ability to stretch out funding for projects over an indefinite period – voter skepticism has clearly not dissipated as a result of Gov. Sonny Perdue's reforms.
The GOP takeover may have signaled a rejection of some federal policies, but two key Georgia Democrats won seats: District 81 Rep. Elena Parent ousted Republican Jill Chambers, Chairwoman of MARTOC, the House MARTA oversight committee; and District 6 Senator Doug Stoner fought off GOP challenger Frances Pollard.
Chambers often took MARTA oversight too far, seeming to focus on its petty inefficiencies. Stoner, representing South Cobb, has long been a sensible supporter of progressive transportation policies.
And what of the Republican leadership? Gov.-elect Nathan Deal, who once supported a highway through Augusta, included rail and the ports, in addition to roads, in his strategy for improving Georgia's transportation network. Congres-sman Lynn Westmoreland of Coweta County and GDOT Board Member David Doss of Rome have unexpectedly come out in support of Atlanta's "gulch" multimodal station.
More significantly, Deal supports the T-SPLOST, a penny tax that would support regional transportation projects if it passes in 2012. None of the transportation projects, except perhaps the streetcar, are going to move forward without this critical funding device.