GreenRoom: November 2010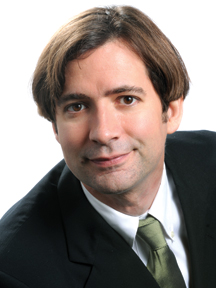 Interesting new developments are emerging around Atlanta, centered on pedestrian access and representing a real cultural shift. It has relevance to sustainability efforts, based on reducing car use by making it more worthwhile to park and walk. And the pleasure of spending a day with a variety of experiences without driving all over town is revelatory.
Riverdale Town Center is one street over from the main strip in Riverdale on Highway 85 and links to Main Street. The massive new development, near Hartsfield-Jackson Atlanta International Airport, encompasses a 20,000-square-foot City Hall, a Gold LEED-certified 40,000-square-foot community center and a 1,000-seat amphitheater.
The city financed the project through bonds with help from the Georgia Cities Foundation (GCF) and hired Sizemore Construction to put it all together.
The property adjoining it has been reserved for a hotel/conference center and vocational school for hospitality and cooking.
The LEED-certified community center includes innovative use of daylight and windows.
There are long-term plans for townhomes connecting to the plaza as well as offices and retail, but the significant thing is that Riverdale is getting its downtown back.
Other communities are doing the same thing in partnership with GCF, a lifeline to cities, developers and banks. They are building on successes like those in Smyrna and Duluth and similar projects supported by the Atlanta Regional Commission's (ARC) Livable Cities Initiative (LCI).
Five metro governments received nearly half a million dollars from ARC's LCI program this year, much of it for pedestrian improvements. Dunwoody will use the funding to help remake Dunwoody Village into a revived city center with improved traffic circulation, new parks and green space.
In Henry County, Hampton Town Center would bring mixed-use, high-density development and diverse transportation to its downtown, which is dwarfed by nearby Atlanta Motor Speedway (and sometimes hampered by its traffic). Hampton may completely relocate its public works department and revitalize its downtown around a commuter rail station.
Southlake Mall in Clayton County is troubled by vacant buildings and lots and gray- and brownfield sites; Morrow received an LCI grant to help build an activity center to anchor higher residential density with mixed uses, pedestrian connectivity and better traffic flow.
DeKalb County's Wesley Chapel Activity Center is an existing community area granted funding to improve the area's look and connections to bring new investment.
Although many of these projects are sparked by government incentives, the private sector has acted independently. White Provision, recently recognized as a Development of Excellence by the Urban Land Institute, has joined Atlantic Station in continuing Atlanta's West Midtown makeover.
Building on the nearby Westside Urban Market, the developers – White Provision Development Company, Jamestown Properties and Weaver and Woodberry – not only made the area more connected, but have added a residential element that helps give the district life and bustle.
Keep in mind that West Midtown was hardly a pedestrian's paradise. Sidewalks can be narrow and crowded with giant utility poles. But the builders have connected Westside Urban Market, home to the James Beard award-winning restaurant Bacchanalia, to White Provision with a pedestrian bridge over the railroad tracks, done in partnership with Norfolk Southern.
Suddenly it's easy to park, shop, dine and see art in dozens of galleries and establishments. Even better, they range from the upscale Kiang Gallery to the edgy Twin Kittens or Get This galleries. Restaurants have variety too, from La Fonda to Abattoir.
It could be a transformative development, linking Atlantic Station to the World Congress Center, Atlanta University Center and even Centennial Park to ignite west Atlanta. Atlanta is banking on it, offering a tax abatement for Mid-town West condo shoppers on property taxes through 2023.
These are encouraging signs of smart investment in a time when the construction market is otherwise de-pressed.
If nothing else, the recession has planners retooling their concepts to the benefit of the walker, which also benefits the driver.