Economy: Information, Please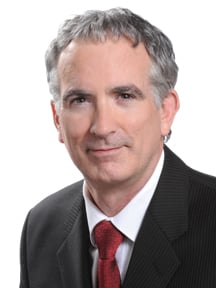 Earlier this decade, Georgia's information industry took a big hit from the collapse of the technology bubble. Although the industry was not the epicenter of the "Great Recession," spending for information services declined, further intensifying the industry's ongoing job losses. In 2010, revenue growth returned to positive territory.
As the recovery continues in 2011, the demand for high-volume data applications will grow. Smart phones, broadband and pre-paid phones will be the information industry's primary drivers; but there is considerable pent-up demand for equipment upgrades, and such spending should be unleashed in 2011.
Growing demand allowed industry-wide staffing levels to stabilize in 2010, and employment is poised to expand slightly in 2011. Nonetheless, Georgia may never recover all of the 42,000 information jobs lost during the decade-long job purge. The cutbacks amounted to 30 percent of Georgia's information jobs.
Beginning in 2001, firms in the wired telecommunications category made deep job cuts. The severe housing recession – 2006 through mid-2009 – quickened the decline in the number of wired connections. As of mid-2010, wired carriers had reduced their headcounts in Georgia by 44 percent, and they are poised to cut more positions in 2011.
Georgia's internet service providers, web search portals and data processors also were hit hard by the information industry's recession, but because market conditions improved, these companies added positions in both 2006 and 2007. But the severity of the recession prompted companies to eliminate positions in 2008-2010, resulting in a cumulative decline of 46 percent since 2000. The prospects for 2011 call for an upturn in hiring.
Because the use of cell phones and other wireless devices is soaring, wireless carriers were hiring even as the rest of the information industry was cutting back. Consequently, as of mid-2010, employment in the state's wireless telecommunications sub-sector was 24 percent higher than it was prior to the beginning of the industry recession in 2000. Wireless carriers will continue hiring in 2011, and the pace will accelerate.
In 2011, households and businesses will allocate larger shares of their total outlays to telecommunications services, but industry-wide revenue gains will not come as easily as they did a few years ago. That's primarily because penetration rates for many telecommunications services are already very high. Voice-generated average revenue per customer is likely to decline. Meanwhile, demand for high-speed broadband connections will grow strongly. That's driven by rapid growth in the number of smart phones, which will boost data-generated average revenue per customer.
Cell phones will continue to supplant fixed-line service, especially now that phone numbers are portable and consumers can buy fairly inexpensive calling plans. The basic cell phone market is nearly mature, but basic cell phone penetration can still increase among lower-income households, seniors, children and Hispanics.
A huge – and potentially disruptive – challenge to both wired and wireless phone services is the improving quality and reliability of making calls via the internet. Voice over Internet Protocol (VoIP) potentially allows callers to make free or inexpensive calls to almost anywhere in the world. As the volume of these calls grows, it will curb the prices for traditional voice calls.
The cable and satellite television services industry's improved outlook for 2011 reflects renewed growth in the number of households, a cyclical increase in advertising outlays and faster growth in the demand for an expanding array of new digital products and other optional services. Improving labor market conditions and more bundling of services should cause subscriber churn rates to fall.
The increasing content available on demand will continue to be a powerful driver of the industry's overall revenue growth. Cable television will benefit from the increased quality and affordability of digital cable-ready HDTV sets. Advertising expenditures will rise slowly as markets for most goods and services recover and begin to expand.
In Georgia, the increased penetration by satellite delivery systems may cause the demand for basic cable television services to decline in 2011, but subscriber losses should slow.