GreenRoom: October 2010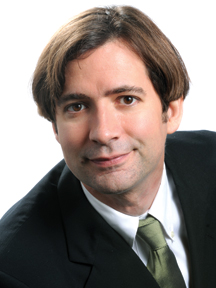 As the Atlanta BeltLine reaches the halfway point of its $60-million campaign to build 33 miles of trails, there is a rediscovery of Georgia's intricate network of trails in the making.
Trails are an indispensible link in the state's ecological network and efforts to preserve it; they are also an important part of growing up in Georgia and the things we like about it. Many trails have benefited from our recognition of their importance, and many new trail-claiming efforts de-serve our attention and support.
Nearly $100 million has been spent by the Atlanta nonprofit PATH Foundation over the last decade to connect metro cities and counties with walkable greenways more reminiscent of neighborhoods of the past than the disconnected sidewalks supposedly linking our communities today.
PATH started clearing trails in the mid-'90s in anticipation of the 1996 Olympics with the Stone Mountain Atlanta Trail, which winds through Avon-dale Estates and Decatur. From that $5 million effort, PATH also built the Chastain Park, Westside and South Decatur Trolley trails and established a $950,000 endowment.
In 1998 PATH brought the Silver Comet Trail to communities outside Metro Atlanta. Rockmart, where the trail winds through downtown, has benefited from new cycling and trail tourists, as have Dallas, Hiram, Marietta, Cedartown and other communities along the trail. The Georgia Department of Transportation lent 35 miles of right of way, originally the Seaboard Coast-line Railroad.
Piedmont Park, Arabia Mountain and Peachtree Battle benefited from 30 miles of new trails built by PATH in 2002. A 2006 campaign raised $9 million to match $34 million in public sources for 50 new trail miles, some of them in conjunction with the BeltLine.
Meanwhile, similar entities have emerged throughout the state to boost trail-claiming.
Old CSX tracks along the Georgia coast are being converted to the Georgia Coast Rail-Trail. Located 10 miles inland, these tracks have been unused for years, and ownership reverted to the adjacent landowners. Now some 68 miles could be claimed, from Riceboro to Kingsland, if $50 million can be raised and agreements with landowners reached. Just north of Wood-bine, the first 3.5-mile portion has already been completed, and organizers hope to secure the rest in segments by 2015.
Macon is creating the Ocmulgee Heritage Trail, a 22-mile stretch of trails and green spaces along the Ocmulgee River. The community has enlisted some prominent supporters for the project, including The Trust for Public Land, Peyton Anderson Foundation and NewTown Macon.
The North Oconee River Greenway consists of 3.5 miles connecting Sandy Creek Nature Center with the Uni-versity of Georgia and downtown Athens. Nearly 700 acres of green space have been procured, and leaders plan to extend the greenbelt all the way up to Normaltown and the UGA Medical College of Georgia Partnership Campus.
In west Georgia, the Pin-hoti Trail from just south of Summerville to the Cohutta Mountains runs along another old 12-mile rail bed. The Con-servation Fund purchased 242 acres of private timberland, and Georgia Pinhoti Trail Association (GPTA) volunteers helped complete a connector trail in April.
Bartow County's Pine Log Creek Trail opened in 2007 on 275 acres of protected county greenspace; 4.5 miles cross over seven rustic footbridges.
Cities from Franklin to Augusta and Jackson to Dalton are strategically linking their centers to parks and biking trails to enhance the local economy.
While drawing on local and private resources, rail projects around the state compete for an annual sum (this year $1.1 million) from the Department of Natural Resources, administering Federal Highway Admin-istration (FHWA) grants appropriated in 2005 and requiring a 20 percent match.
"In planning statewide outdoor recreation projects, we look for those that contribute to the local economy's vitality and make communities more livable," State Parks Director Becky Kelley said in a release.
Many South Georgia community projects will benefit from this year's grants, including: Chatham County's Lower Ogeechee Trail; Ohoopee Dunes Interpretive Trail and River Access and a trail near Swainsboro; Kingsland's Harris Peeples Nature Trail; and Statesboro's Luetta Moore Trail Phase I.
As the state seeks to build ecotourism, it is good to see acknowledgement that cultivated greenspaces can help connect communities.