Economy: Declining Home Prices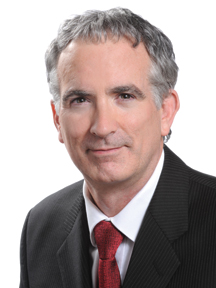 The most worrisome tail risk to the overall economy is the increased number of defaults on home mortgages. We see homeowners who are able to make their mortgage payments simply opt to walk away.
According to CoreLogic, nearly 29 percent of Georgia's homeowners with mortgages are underwater, meaning they owe more on their mortgages than their houses are worth. It's even worse in the sand states – 70 percent in Nevada have negative equity and 48 percent in Florida.
So even though the economy and the job market are recovering, which improves households' ability to pay their mortgage, the economically rational choice for many may be to default. If too many people walk away, home prices will continue to decline, further testing the stability of our fragile financial markets.
There is some good news. In terms of production and sales – but not prices – the housing downturn ended in the second quarter of 2009. The peak-to-trough plunge in housing starts was 86 percent. That free fall began in 2006 and lasted for 13 dismal quarters.
Despite the expiration of the first-time homebuyer tax credit, the number of single-family home permits authorized for new construction should increase by at least 20 percent in 2010. That's a respectable percentage gain, but even a one-fifth increase in new home permits pales in comparison to the plunge in activity that occurred since building permits were at their peak. As far as prices for single-family homes, they appeared to be stabilizing in the second half of last year.
The Federal Housing Finance Agency's third and fourth quarter 2009 data show that after eight straight quarters, the sharp depreciation of U.S. home values appeared to be over in most of the nation, with existing home prices holding steady in the third quarter and falling by only 0.5 percent in the fourth. Un-fortunately, the decline accelerated to 1.9 percent in the first quarter of 2010, the worst quarterly decline since late 2008.
After declining for three years, the S&P Case-Shiller home price index rose slightly for three straight quarters – the second, third and fourth quarters of 2009. Yet existing home prices declined by 1.3 percent in the first quarter of this year.
My overall impression is that dramatic home price declines have become very rare, but prices in most markets have not stabilized and probably will not until late this year or early 2011.
Georgia never developed a home price bubble during the housing boom. But at the end of the first quarter of this year, the combination of too much supply and plunging demand caused the price of existing single-family homes in Georgia to drop by 18 percent from their peak levels, which means that home prices have been reset to where they were in the fourth quarter of 2002.
Nationally, the peak-to-trough drop in existing home prices was 14 percent compared to Georgia's 18 percent. So despite the fact that we missed the price bubble, home prices here have already declined more than those for the nation as a whole.
Overvaluation is nonexistent in Georgia. The home price models are telling us that homes here are undervalued.
The models may be wrong, but if they are even half right, then home price appreciation could be significant once the inventory of unsold homes normalizes.
In the fourth quarter of 2009, existing home prices in Atlanta were 22 percent lower than their expected value. In contrast, U.S. homes were only 9 percent undervalued. Those estimates come from IHS Global Insight. The implication is that the recent price decline may be overdone, moreso in Georgia than elsewhere.
And high-end homes? The S&P Case-Shiller index for the Atlanta MSA can be broken out into three home price tiers: low, middle and upper. Home prices for all market segments rose by about the same percent during the boom. In Atlanta, each tier peaked at the same time – in the early months of 2007 – but performance varied significantly during the bust.
As of March, low-tier home prices performed much worse overall, with declines of 31 percent compared to 21 percent for upper-tier homes. Prices for the lowest priced homes appear to have bottomed out in mid-2009, but the price index for Atlanta's highest tier homes was still searching for a bottom.