GreenRoom: September 2010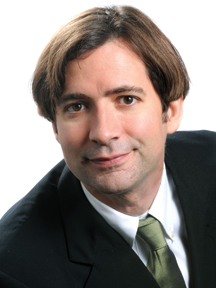 It was a big moment: all of Georgia's Riverkeepers uniting to support a water plan that relies on interbasin transfers in coordination with other initiatives to keep the state's supply flowing.
The gubernatorial candidates should be listening, because the Riverkeeper groups represent some of their farthest-flung constituents, and they have identified common problems that could be collectively tackled. Fences can be mended with Florida and Alabama; a new and improved "conservation economy" could emerge.
The Riverkeepers' an-nouncement follows passage of the Georgia Water Steward-ship Act, which has litigated a system of controls intended to save some 25 million gallons a day (MGD) by 2035. It is Geor-gia's first water conservation law and is intended to signal we mean business to the federal judge considering our appeal of a ruling that cuts off Atlanta's access to Lake Lanier, replacing it with 1970s-era use limits.
The act splits the state into water regions and makes a case for a series of reservoirs throughout north Georgia to provide more locally controlled reserves while reducing use through sub-metering, retrofitting plumbing and heating/cooling systems, and outdoor watering restrictions. It also allows – barely – for interbasin transfers from river region to region.
Interbasin transfers are common and common sense, but the concept is still a political hot potato. Environmen-talists fear the selling of water based on political boundaries arbitrarily created will confuse and undermine local interests in favor of big developers.
Indeed the Riverkeepers feel "shut out"of the political process that brought forth this legislation and want to re-move the gag order that allows for closed-door negotiations with Florida and Alabama.
Georgia, Florida and Ala-bama's new governors will have just two years to come to an agreement before the "draconian" (the judge's word) measures take effect, a sci-fi- like disaster scenario for Georgia and the Southeast. Will they start over and let the sunshine in? Why would they?
Still it's true that the Stewardship Act won't impress the judge. The fact that any significant legislature passed this year at all, given the turmoil of Georgia politics, no doubt impresses locals more than the feds.
I considered that Wash- ington's interest in two new nuclear plants at Southern Company's Plant Vogtle might represent a federal stake in the state's water supply, but have been assured by Georgia Power that the Savannah River is not part of the tri-state situation and wouldn't impact the ruling.
Still it was good to see all of Georgia's Riverkeepers present at the announcement, including the Savannah group. They backed the Riverkeepers of Metro Atlanta – the Coosa Basin, the Upper Chattahoo-chee and the Flint – who presented their own strategy.
"The governor who tackles interbasin transfers will be the one who solves the problem," says Coosa Riverkeeper Joe Cook, adding that such transfers should be regulated to protect downstream users so it doesn't become "grand theft water."
"We need inclusion," says Flint Riverkeeper Gordon Rogers. "In spite of the gag rule, tri-state negotiations still include entities like energy companies, while excluding the Appalachicola Riverkeeper. I understand the need for confidentiality on some negotiations, but not this one. Even if they reach a deal by this fall, if it has been reached in secret, there will still be conflict."
Upper Chattahoochee Riverkeeper Sally Bethea wants more conservation and efficiency measures, and tougher enforcement. "We can meet the 2012 deadline through efficiency alone," she says. "If we fix leaks, not just measure them, and fine violators, we can create a funding mechanism for local governments to enforce water efficiency."
Reduced electricity use through retrofitting fixtures also represents big savings in water use by power companies. Additional water savings can be created through conservation pricing programs: High users would pay higher rates.
Respect, reveal, reduce, say the Riverkeepers; end the practice of conflict, conceal and capture. But can Georgia do it?
"We know we need to reauthorize Lake Lanier," says Rogers. "But it can't be done if the downstream users don't trust the motives of the metro users." That's the elephant in the room, which gives our neighboring governors all the time in the world.