GreenRoom: August 2010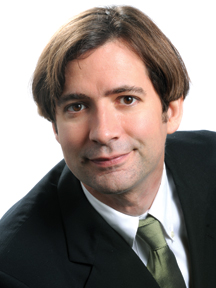 Georgia Environmental Facilities Authority is changing its name to reflect a stronger focus on enabling institutions to use the Ameri-can Recovery Reinvestment Act (ARRA) dollars it has been authorized to disburse. It will subsequently be known as Georgia Environmental Fi-nance Authority (GEFA).
The new name acknowledges that the entity has changed. Indeed, it has exploded.
From its beginnings as a state agency regulating federal environmental initiatives, GEFA has been transformed by ARRA into a half-billion-dollar operation. It has become a job factory, helping local companies, startups and contractors to weatherize homes throughout the state by means of strategic disbursements.
Moreover, GEFA has created a culture shift in the greater Georgia business community, exponentially expanding Georgia's green economy. Oglethorpe Power alone re-ceived $3.6 million for Resi-dential Efficiency projects.
In January, GEFA awarded $10 million in Energy Efficiency and Renewable Energy Competitive Grants, many for solar projects. These are 10 of 16 recipients:
BFI Waste Systems of North America, LLC: $2 million to construct a Solar Energy Cover (SEC) at the Hickory Ridge Landfill, located near the junction of I-675 and I-285 in DeKalb County.
Electric Cities of Georgia: $460,933 to build a series of solar energy production units at municipal facilities throughout Georgia and one wind energy system in Calhoun; $500,000 to assist member utilities with the development and operation of residential energy efficiency programs.
Radiance Energies: $786,067 to install solar photovoltaic systems for seven nonprofits across the state. The systems cover a vast geographic reach and will benefit local communities and educate people about the benefits of renewable energy.
Appalachian Community Enterprises Inc: $700,000 to provide small businesses in North Georgia with education, technical assistance and funding for energy efficient strategies.
Georgia Interfaith Power and Light: $400,000 to educate a statewide network of faith communities on energy efficient practices and conduct energy efficiency retrofits.
Outlaw Consulting Inc.: $450,000 to promote lighting retrofit projects at convenience stores. The program establishes a revolving fund to finance projects chosen in an annual competitive process administered in partnership with the Georgia Association of Convenience Stores for at least three years.
Georgia Department of Natural Resources (DNR): $900,000 to expand the Georgia Environmental Partnership (DNR Sustain-ability Division, Georgia Insti-tute of Technology and the University of Georgia) and to partner with Oglethorpe Power and the Southeast Ener-gy Efficiency Alliance to build energy assessment capacity within the state's 38 Electric Membership Cooperatives.
International Paper: $700,000 to install energy efficient equipment at facilities in Augusta and Savannah.
Estes Heating & Air Conditioning Inc.: $500,000 to provide residential energy efficiency improvements with a focus on low- to-middle income, elderly and disabled homeowners.
Southface Energy Institute: $500,000 to conduct energy efficient design training for builders, contractors, real estate agents and appraisers.
GEFA also achieved victories in this year's legislative session, with passage of a bill allowing local governments to start Property Assessed Clean Energy (PACE) programs. Governments can issue bonds whose proceeds are set aside for renewable energy and energy efficiency grants to property owners.
Property owners can pay off the grants over a period of time (usually 20 years) through property taxes and save as much money on energy bills as they will pay in increased property taxes.
The legislature also put a referendum on the November ballot to allow performance contracting – agreements between a customer and an energy services company that use future energy savings to pay for a building's energy improvements.
GEFA estimates that energy performance contracting will allow state agencies to finance multi-year energy and water infrastructure improvement projects – some $212 million worth.
According to GEFA, Georgia spends $200 million each year on electricity and natural gas, and "energy cost avoidance" to state agencies is projected at $30 million annually.