Political Notes: June 2010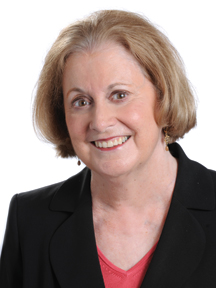 Join The Crowd: Honk if you're not running for governor this year. As of April 30, 14 candidates had qualified, seven as Democrats and seven as Republicans. Ray Boyd, who refused to take a loyalty oath to the state GOP, has indicated he hopes to run as an Independent. He'd be No. 15.
Karen Handel, former Secretary of State, a Republican, is the lone female candidate in the running. The youngest Republican candidate is 35-year-old Otis Putnam from Brunswick and the oldest is Gainesville's former Congressman Nathan Deal, 67. The youngest Democrat in the race is Carl Camon, 41, from Ray City; and the oldest is former Adjutant General David Poythress, 66.
The primary elections are Tuesday, July 20.
A Few Surprises: Labor Commis-sioner Michael Thumond, a Democrat, is running against incumbent U.S. Sen. Johnny Isakson. He had been expected, by some, to run for lieutenant governor. He will face fellow Democrat R.J. Hadley, from Conyers, in the July primary.
State Sen. Preston Smith, a Rome Republican who was pushed out of his job as chair of the Senate Judiciary Committee by fellow Republicans in retaliation, he says, for failing to support a bill that would impose a hospital tax to help fill a big gap in Medi-care funding, is running against Sam Olens, former Cobb County Commis-sion Chair, and Macon attorney Max Wood in the Republican primary for Attorney General. In the Democratic race for the office, Smyrna's Rob Teilhet, long-time state representative, faces fellow attorney Ken Hodges from Atlanta.
Longtime PSC Commissioner Bobby Baker is not seeking re-election. When he joined the commission in 1992 he was the lone Republican serving; in recent years, he has been more of a lone wolf, tough on utilities seeking rate increases. Four Republicans and a Democrat are hoping to take his place on the commission.
Just days after filing the necessary paperwork to qualify for re-election, State Sen. Chip Pearson, a Republican from Dawsonville, announced he would not be running after all. He had faced some criticism for the consulting business he founded with lobbyists while he was chairman of the Senate Economic Development Committee. Just days before he pulled out of the race, he lost out to Sen. Bill Cowsert, an Athens Republican, as GOP caucus chairman.
Safe Seats: Only two of Georgia's Congressional incumbents, both Republicans, have no opposition in this year's elections – Sixth District Rep. Tom Price of Roswell and Eleventh District Rep. Phil Gingrey of Marietta.
Victory For The Arts: So what's mightier than the legislative sword? Apparently the pen and paintbrush and piano are. To say nothing of hundreds of angry artists and arts lovers who made sure their legislators heard from them. After threatening to eliminate the already shamefully low state funding for the Georgia Council for the Arts, members of the General Assembly heard from individuals and groups who reminded the lawmakers of the importance of the arts to the state's cultural, educational and economic life.
Many also pointed out that the Georgia Council "leverages Federal, regional, state and local resources, both public and private," as the Board of Directors of South Arts said in a resolution sent to legislators. Happily the arts funding was restored, saving Georgia from the embarrassment of being the only state in the country without a state-funded arts council. That's a distinction we don't need.
Fortune Smiles: Fourteen Georgia companies made the 2010 Fortune 500 list, including the recently relocated NCR Corp. which moved to Georgia from Ohio. The other 13 are United Parcel Service, The Coca-Cola Co., Delta Air Lines, Inc., Coca-Cola Enterprises, Inc., Aflac Inc., Southern Co., SunTrust Banks Inc., Genuine Parts Co., First Data Corp., AGCO Corp., Newell Rubbermaid Inc. and Mohawk Industries Inc.