GreenRoom: June 2010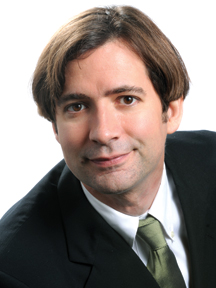 Georgia's Land Conserva-tion Program has done pretty well in a bad economy – acquiring 116,627 acres of land for easement protection since the program's inception in 2005.
Last August more than 7,000 acres along the Altamaha River were donated as a conservation easement buffer of 300 feet by forest products giant Rayonier. In December, another 21,000 acres were pieced together – 13 properties along five rivers and six creeks – and purchased from private landowners in an effort to create another buffer zone along Georgia rivers.
It doesn't hurt that Rolling Stones keyboardist Chuck Leavell has become an unlikely poster child for the program. He made news when he donated his 300-acre award-winning pine forest plantation and hunting preserve, Char-lane Plantation, in Twiggs County, to the state of Georgia as a conservation easement in 2007.
A rock star's rock star, Leavell, named one of Georgia Trend's 100 Most Influential Georgians this year, actually has Georgia on his mind most of the time.
Leavell is a farmer and writer as well as a musician. He and wife Rose Lane were named Outstanding Georgia Tree Farmers of the Year in 1999 by the American Forest Foundation and the American Tree Farm System. In 2006, Leavell was appointed to the Georgia Land Conser-vation Council by Gov. Sonny Perdue, through which he learned about conservation easements. The next year, his land became the state's.
"My hand was shaking," he says. "But I wanted to set an example – it wasn't just about the tax benefit."
Conservation easements remain in the hands of the private landowner – and on the local tax rolls – but donating the land involves "a promise for it to be reviewed annually by the Georgia Forestry Commission to make sure we were complying with the agreement not to develop it," says Leavell.
"The major benefit to the donation is the tax break. You have a qualified appraiser say the land is worth this, and if it were developed, it would be worth this – as a residential community – and do a case study of the surrounding area to compare to other properties.
"The owner then gets a federal tax deduction and a state tax credit based on the amount of income lost from potential development of the land.
"Say that's a deduction of $2 million you can apply over a period of 16 years," says Leavell. "Then it would be reviewed, and extended again, and used again against your personal income taxes. You can spread it out, or use what you want to in certain years. We're one of 12 states that has the tax credit, dollar for dollar."
The flexibility of the program also allows landowners to seek out multiple partners to create "conservation developments" in conjunction with a developer, says Leavell. "There are many entities – not just Nature Conservancy but Ducks Unlimited or the Wild Turkey Association. You can still develop land but with the promise to put a portion in an easement. Then you can bring these entities together and make up a difference of x number of acres in exchange for say, 5,000 acres in easement. A developer can get 50 percent of the property, but if you can get enough entities together, why not 15 percent?"
Partners are everywhere, says Leavell. "Even Walmart – they have an Acres for Amer-ica program where they give back x number of acres of land per acre they've used to build a new store."
Leavell's understated charm belies his courage to take so bold a step to preserve his family property. But his story won't be unfamiliar to other Georgia farm families who instinctively feel the need to protect not just the land we grew up on, but the land around it.
"First I bought the adjacent property to our own land, because another buyer was going to subdivide it for a trailer park," says Leavell. "I went to the bank on my knees."
Leavell has also lobbied, successfully, to restore funding to the state's land conservation fund, and is a former spokesman for the Georgia Forestry Commission. He has written two books – Forever Green: The History and Hope of the American Forest, and a children's book, The Tree Farmer – and is working on a book about sustainable development.
"In middle Georgia, some land is being developed near metro areas. Some of the developments are good, some are kind of disturbing. We need development that tries to preserve the forest while building properties."