Political Notes: May 2010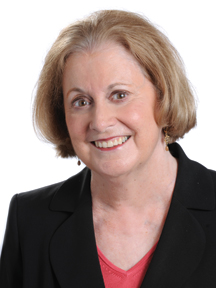 Good Stewards: The Water Stewardship Act of 2010, passed by the General Assembly, has won praise from the Georgia Conservancy and the Georgia Chamber of Commerce. The measure, says the conservancy's president Pierre Howard, former lieutenant governor, "is the most significant, sweeping conservation policy in Georgia's history," which will "save hundreds of millions of gallons of water every day, and it will help our leaders reach a positive conclusion to the tri-state water conflict."
Georgia Chamber President and CEO George Israel says, "We applaud the leadership of Governor Perdue, Representative Lynn Smith and Senator Ross Tolleson on this critical issue as well as the swift action of the General Assembly to ensure passage of this important legislation."
Adelman Successor: May 11 is the date of the special election scheduled to fill the vacancy in DeKalb's 42nd senatorial district that was created when former-Sen. David Adelman was confirmed by the U.S. Senate as U.S. Ambassador to Singapore. Adelman, an attorney who was elected to the state senate in 2002, was an early and effective supporter of President Barack Obama. He was tapped last fall by Obama for the ambassadorship. Candidates seeking to succeed Adelman include Jason Carter, grandson of former President Jimmy Carter, and Tom Stubbs.
New Board Member: Canton engineer Steven R. Woodruff has been appointed by Gov. Sonny Perdue as Sixth Congressional District Repre-sentative to the state Board of Natural Resources. Woodruff, president and CEO of Woodruff & Howe Environ-mental Engineering, Inc., is a member of the Cherokee County Water & Sewage Authority and has served on the governing board of the Metropolitan North Georgia Water Planning District.
Cheers: Diageo, a global drinks business, has established its Southeastern distribution center for imported beer at the Port of Savannah. The center will handle mostly Guinness, Harp, Red Stripe and Smithwick's and will be operated by Matson Global Distribution Services, a third-party logistics provider. Georgia Ports Authority Executive Director Curtis J. Foltz says the announcement is "further evidence of Savannah's position as the key Southeast distribution location in the South Atlantic."
Honors From His Alma Mater: Fourth District Congressman Hank Johnson, a Democrat from DeKalb, was one of four alums honored by the Clark Atlanta University Alumni Association with its "Spirit of Great-ness" Award. Johnson received his undergraduate degree from Clark College.
Economic Boon: Four new Certified Work Ready Communities – Crisp, Emanuel, Pulaski and Schley counties – were designated by Gov. Sonny Perdue in recognition of the counties' success in improving public high school graduation rates and producing the skilled workforce needed to fill current business demands. All of the counties will receive a $10,000 grant to continue their work. Geor-gia's Work Ready initiative is based on an assessment of skills and certification for job seekers and a job profiling system for business.
Still No. 1: Hartsfield-Jackson Atlanta International Airport remains the world's busiest airport in terms of takeoffs and landings – for the fifth consecutive year, according to the Federal Aviation Administration. The FAA reports that the airport completed 970,258 operations in 2009, a decrease of 0.8 percent from the previous year. The airport says preliminary estimates from the Airports Council International indicate that Hartsfield-Jackson will also be the world's busiest for 2009 in terms of numbers of passengers handled; that would make the 12th consecutive year for that distinction.
A Blow For Liberty: The Bruns-wick News reported that most of the vacant lots in the Liberty Harbor development, a luxe 155-acre project announced several years ago but apparently done in by the economy, will likely be sold for back taxes in May unless property owners pay what is owed. Only one house was built since 2005, although streets and sewers were installed, the paper said.
Following The Sun: Enfinity Corp., a Belguim-based solar energy company, will move its Americas headquarters to Atlanta from Sacramento, the Georgia Department of Economic Development says. The move will bring at least 30 jobs over the next two years. The company says the metro area's "spirit of innovation" and Hartsfield-Jackson Atlanta International Airport were key factors in its selection.
Bring It On: Speaking to a high-powered group of Georgia Democrats in Atlanta, Tim Kaine, chairman of the Democratic National Committee, says his party is ready for Republican opposition to the healthcare reform law. The Atlanta Journal-Constitution's Jim Galloway reported that Kaine said, in an interview, "'Bring back pre-existing conditions' is one helluva bumper sticker, if they want to use it. Alf Landon campaigned on repeal of Social Security in 1936."