GreenRoom: May 2010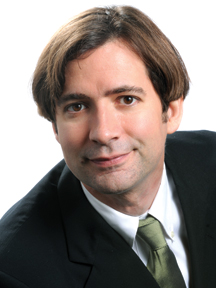 Georgia's agricultural community is roiling over some cuts to agricultural and ecological projects in the state's university system that were part of a proposed overall $300 million shave to the system budget, which was floated during this year's legislative session. The environmental community should be equally alarmed, even though the final figures were not so draconian.
As college students protested program cuts and tuition hikes, there were also 150,000 young people around the state who would be affected by elimination of the University of Georgia's 4-H Program. UGA's proposed budget cuts would have also included closing half of the county extension offices, which many farmers rely upon.
Hundreds of jobs are at stake, but some of these are small but popular programs that would appear to have been targeted because of their political power to stop or soften the cuts.
To put it in perspective, 4-H costs UGA $6.3 million to operate; cutting UGA's extension service in half would save another $5 million. Other possibilities, such as eliminating the State Botanical Garden in Athens would save just over $800,000, while closing Georgia Mountain Research & Education Center in Blairsville would save just $300,000 a year. Closing Bamboo Farm & Coastal Gardens in Savannah would save only $126,000 a year.
Why agriculture would be targeted at UGA, however, is a mystery. The relatively new Veterinarian Medical Teaching Hospital would be reduced 66 percent, effectively stalling a new program out of the gate. Fort Valley State would eliminate half its programs addres-sing major agricultural issues contained in the joint Univers-ity of Georgia and Fort Valley State University combined Research and Extension Georgia Federal Plan of Work.
Many university system programs considered vital to the future of Georgia's economy are on the line – Georgia State University could be forced to close its Brookhaven campus, and Georgia Tech could lose more than 500 course selections. But it seems an unusually large portion of the cuts at UGA relate to the state's No. 1 in-dustry. Of the $59 million cut proposed at UGA, more than 24 percent ($14.4 million) would come from the College of Agricultural and Environ-mental Sciences (CAES).
"These are programs that affect the livelihoods of one in every six Georgians," said Georgia Farm Bureau President Zippy Duval in a press release. "The cuts will have a long-term impact on our ability to sustain a profitable, viable and competitive agricultural industry. They will hamper CAES's ability to prepare and train the largest segment of Georgia's workforce. They will limit the support the College can give to emerging sectors like biofuel development, water protection, sustainable crops and food, and further development of environmental stewardship practices."
Georgia should nurture and not hamper a potential role in the diversification of energy through biofuels, due to its ample supply of pine trees; the state should not put all its eggs in the nuclear basket. Preserving our agricultural economy is central to this strategy, and that burden, though shared by Georgia's Innovation Centers and technical colleges, is primarily shouldered by the UGA Extension Service.
And don't underestimate the value of agricultural outreach programs to K-12 youth. In addition to fostering environmental awareness, the 4-H Program provides children with an important sense of structure and responsibility. As UGA attempts to expand its outreach component with new programs such as the Archway Partnership, it shouldn't forget this long-running program that has been a part of many Georgia families' lives.
Save the other outreach projects, too. The UGA Botanical Garden, which covers 313 acres, receives 200,000 visitors a year; many of them are students from regional K-12 schools. These kids need these field trips to enrich their lives and encourage their interest in education beyond the classroom.
(Disclosure: My mother, Kathy Young, is to be the Botanical Garden's next president, and she brought to my attention this element of the university budget cuts.) But I'll wager plenty of kids visit Georgia Mountain and Bamboo Farm, too, not to mention the many farms and dairies served and supported by the UGA Extension Service.
As Georgia grows and becomes more urban, this agriculture industry needs all the help it can get adjusting to 21st century farming. And our kids need a place to go to remind them of flowers and animals. We all do.