Pushing For Reform
Georgia's public mental health system has consistently failed to protect those entrusted to its care. The Department of Justice is suing to take over, even as state officials ask for more time to fix what's broken.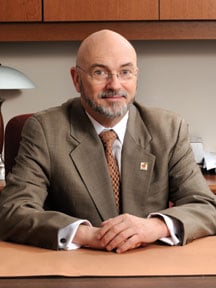 Sharon Jenkins Tucker is living her second life. The first one fell apart and vanished like a dream.
"I had a fabulous job," says Tucker, who was putting her master's degree to work as international admissions counselor for her alma mater, West Virginia University. "I was meeting the best and brightest of people from all over the world.
"But I had this mental illness that had been with me all my life – unrecognized, undiagnosed, untreated – and it just got me."
The severe depression ate her alive.
"I lost my job, my home and my bearings. I went through a rough 10-year patch. I was between lives."
She slept in the back of her Oldsmobile '98, got her LPN license reinstated and found a job on the nightshift.
"The one thing I always had going for me was my work ethic, and by some miracle I was able to find a job. Work saved my life. I probably would have killed myself otherwise," Tucker says.
"I hung on until I couldn't run from my symptoms any more, sought treatment, took a long, hard look at myself and what I needed and eventually realized that this was not a death sentence. There is recovery. There is life after diagnosis."
In her second life, Tucker has effectively combined her strong work ethic with the empathy earned from having been there to her role as a behavioral health advocate. She is now the executive director of the Georgia Mental Health Consumer Network (GMHCN), and a dynamic force in the push to reform the state's public mental health system.
She's got powerful allies, including The Carter Center, Georgia Advocacy Office, Bazelon Center for Mental Health Law, National Mental Health Association of Georgia, and especially the U.S. Department of Justice (DOJ), which launched an investigation of the state system in 2007 following a series of articles in The Atlanta Journal-Constitution spotlighting the rampant negligence that led to or caused more than 100 deaths from 2002 though 2006 in Georgia's chronically under-funded psychiatric hospitals.
As of early February – following almost three years of federal investigation; more than a year of discussions and proposals among the state, federal authorities and the advocacy movement over a settlement agreement; the creation of a new agency last July to run the state hospitals; and new failures to protect patients (rapes and more deaths, including suicide) within state hospitals – the DOJ was suing to take over Georgia's mental health system.
"The Justice Department was now saying that people's right to live in the community, in the most integrated setting, was central to this case," says Josh Norris, legal director for the Georgia Advocacy Office (GAO).
This would involve a significant shift in resources from institutional care to community-based services.
"The state has spent a good bit of time reorganizing itself, ostensibly to be more accountable," says GAO Executive Director Ruby Moore. "And that restructuring took a significant amount of resources and attention and work to pull off.
"At this point, if we want to effectively build on that, we need to have a clear and comprehensive plan to build community services and move away from the more archaic services that have not been terribly effective."
Legal Quagmire
The concept of community-based care and services isn't new.
"It's been a movement in this country for decades," says Dr. Thom Borneman, director of The Carter Center's Mental Health Program. "For 30 years we've been moving people out of institutions and into the community."
In the mid 1950s, for example, there were more than 550,000 people in state hospital beds nationwide. Today the figure is about 56,000.
"I'd like to be able to say that's a good thing because people are being well-served in their community, but unfortunately that isn't the case," Borneman says.
The de-institutionalization movement has led to trans-institutionalization – people who were being served (often, very badly) by the public hospital system around the nation are showing up in jails and prisons.
"Now we treat more people in jail with mental illness than we do in our hospitals," says Sarah Schwartz, executive director at the National Mental Health Association of Georgia (NM HAG).
Andrew Penn, an attorney with the Bazelon Center, has worked with Georgia's advocates in trying to get a better settlement agreement between the state and the feds. But before he got involved in that case, he was working with the Southern Center for Human Rights on behalf of Georgia prison inmates with mental illness.
"There is a sizeable population in prison – not jail, prison – who have been found eligible for parole, but they cannot get out of prison until they have the support service in the community," Penn says, adding that parole boards require an appropriate place of residence before release.
"Everyone can agree that someone should not be just dumped in the community without the appropriate services, such as a place to live. Typically, that person winds up right back in prison.
"Georgia is wasting money on keeping these people with mental illness in prison."
He says it's a similar situation with Georgia's state hospitals – there are people in hospitals who would be served more appropriately in a community setting.
Dr. Frank Shelp doesn't necessarily disagree with that. He just thinks the movement toward community-based (outpatient) care wasn't managed particularly well years ago at the outset.
"The move toward de-institutionalization has been criticized because it was premature in two respects," says Shelp, commissioner of the Georgia Department of Behavioral Health and Developmental Disabilities (DBHDD), the $1-billion agency spun out from the monolithic Department of Human Resources (DHR, now called the De-partment of Human Services) last July in response to federal heat. Last year, DBHDD served about 177,000 Geor-gians, more than 12,000 of them in state hospitals.
"It was premature in that the community was not prepared to rapidly provide the types of services that were envisioned, but also because the level of treatment had not yet achieved the advances that were to come in later decades," Shelp says.
For example, only a handful of medications were available in the 1950s and '60s. The anti-depressants, he says, were pretty dangerous. The good stuff didn't come along until the 1970s and '80s.
"Lithium [a mood stabilizer] wasn't available until 1972. It wasn't until the 1980s that the new SSRI anti-depressants came along, and new anti-psychotic medicines," he says.
"We saw advances in therapy and psycho-social intervention, the rise of the consumer movement, the certified peer specialist, a new array of interventions that made it more and more possible for people to see mental illness not as a terminal condition to be treated custodially in a hospital setting, but as a medical condition that could be treated with anticipation of recovery.
"We know that with the properly supported services in the community, people can return to independent living who, in the past, were thought of as wards of the state."
What Shelp and his colleagues in the state system disagree with is the pace at which the DOJ wants to implement change. His agency was only seven months old this past February, but the DOJ has filed a motion to appoint a monitor to set binding targets and timetables for reducing the number of hospital residents and expanding community-based services.
"They want to bring in a court monitor who gets four weeks to come up with a plan to dramatically change the system. It's unrealistic to expect such sweeping change in such a short amount of time," says Thomas Wilson, DBHDD spokesman. "That's the big reason we disagree."
In January 2009, state and federal officials presented a settlement agreement in which the state outlined a five-year hospital reform plan to U.S. District Court Judge Charles Pannell. Advocacy groups objected to the settlement agreement.
"It lacked benchmarks, timelines and enforcement, and it didn't address how to improve community-based services," says longtime advocate Cynthia Wain-scott, former NMHAG executive director.
Then there were more deadly failures in the state system – one patient beat another to death at Milledgeville's Central State Hospital, a patient committed suicide at Georgia Regional Hospital/Savannah, two patients were victims of sexual assault at East Central Regional Hospital in Augusta, and another at Southwestern State Hospital in Thomasville. Some of these incidents happened shortly after federal investigator visits.
Last September Pannell rejected the settlement agreement. In late January 2010, in the absence of a suitable plan by the state, the DOJ filed its motion to force sweeping changes in the system, with greater emphasis on community-based services.
"We've been talking about these things for many months," says GAO attorney Josh Norris. "The state knew the Department of Justice was going to file something by the end of January. None of this was a grand mystery or a surprise."
For the advocacy movement, the federal heat represents hope for the future.
"Maybe, in a strange way, this will be a good thing," says Larry Fricks, director of the Appalachian Consulting Group, vice president of Peer Services for the Depression and Bipolar Support Alliance, and a founder of GMHCN. "It could mean that Georgia will ramp up its funding of services, and could be a real impetus for the legislature to create the necessary resources."
In January, Gov. Sonny Perdue asked the legislature for an additional $70 million over the next two years for the mental health system (most of it slated for state hospitals). In February, the state hired Dr. Nirbhay Singh, who has a history of working with the DOJ. Singh plans to bring in a team of consultants to help overhaul Georgia's mental health treatment and avoid a complete take-over of the system by DOJ.
The state was planning to respond to the DOJ's latest motion in court on March 1. DBHDD spokesman Wilson anticipated several possible outcomes: The state will be given more time and monitored to ensure continued pro-gress; the state and DOJ will craft a new settlement agreement with specific goals and deadlines (with a court-appointed monitor overseeing the process); or, Wilson says, the DOJ will appoint a monitor "who has sole authority to decide what kind of plan we put in place, a complete shift of control away from the state to oversight of the federal government, who can then decide how we spend our tax dollars."
Hope At Home
Georgia has a long history of under-funding its psychiatric hospitals and mental health and substance abuse services, ranking in the bottom 10 percent of the nation. Making matters worse, according to sources inside the former DHR, was the movement of money away from adult mental health into other department programs.
"The national average is approximately $70 per capita on mental health. We spend about $26," says Sarah Schwartz. "And that leads to the overcrowding of emergency rooms and jails, to kids failing out of school. People go back into jail, back into hospitals over and over because we don't have a very good community service structure."
Give us time, we're working on it, is Shelp's message. In the meantime, he says, "Community-based service is so much easier to say than it is to define. What does that support look like?"
Well, it looks something like what the state hospitals are supposed to provide, but without the institutionalization. Such as: supportive housing (with community case managers who can ensure consumers are taking their medicine or getting to therapy), transportation, supportive employment, and clinical services close to home, family and friends.
There will always be a need for some hospital care for those in crisis, says Shelp, who focused his efforts in his first seven months on the job on improving hospitals.
For example, he turned over management of East Central Regional to the Medical College of Georgia.
Georgia Regional Hospital in Atlan-ta has changed the way it delivers therapeutic programs to residents. Dr. Adriana Flores started a 'treatment mall.' Instead of conducting group therapy in a crowded residential unit, the staff converted the gymnasium into a center where, in a given hour, there could be 15 group therapy sessions going on.
"Space is limited in the units, and there's a tendency to get in each other's face," says Flores, director of psychiatric services. "The treatment mall allows more freedom and space. Now, every consumer gets 20 hours a week of structured group therapy."
The gym is still used as a gym, assures hospital administrator Susan Trueblood, with each resident getting one hour of recreational therapy a day. To help deal with overcrowding, or staff shortages, the Atlanta hospital contracted with the private Peachford Hospital system.
Meanwhile, DBHDD is supporting the efforts of mental health consumer advocates who want to see the state system overhauled. Fricks is a perfect example of an advocate in the trenches who is trying to define what community-based service looks like.
"Five minutes with Larry Fricks is worth a semester in a university," Shelp says.
Fricks, widely considered one of the nation's leading mental health advocates, is an award-winning journalist who went on to lead the mental health consumer movement. The story of his battle with bipolar disorder was featured in the bestselling book, Strong at the Broken Places, by Richard M. Cohen.
With support from The Carter Center and DBHDD, as well as national organizations like the National Suicide Prevention Lifeline, National Council for Community Behavioral Healthcare and the Depression and Bipolar Sup-port Alliance (for whom he serves as VP of peer services), Fricks, through his Appalachian Consulting Group (ACG), is starting Mental Health First Aid (MHFA) in Georgia.
A concept born in Australia, MHFA aims to improve the mental health literacy of community laypeople, who are trained to provide help to a person in a mental health crisis, or to one who may be developing a mental health problem.
"It's all about unlocking a community's or an individual's potential to be supportive," says Fricks. "This is all evidence-based stuff, and one alternative to a system that is grossly under-funded."
Trainers in the program – like Fricks – are people who are in recovery for mental health or suicide attempt survivors. They'll equip "first-responders" with the technical information they'll need, and teach five basic skills:
• Assess for risk of harm or suicide;
• Listen non-judgmentally;
• Give reassurance and useful information;
• Encourage the individual to seek appropriate professional help;
• Encourage self-help and other support strategies.
Thanks largely to Fricks, Georgia was the first state approved to provide Medicaid-reimbursable peer support services. He was director of the Office of Consumer Relations and Recovery Section of the Division of Mental Health, Development Disabilities and Addictive Diseases (in the DHR) when he helped create the Georgia Certified Peer Specialist Program.
"Certified peer specialists are people who have lived the experience, who are in recovery from mental illness, people who have found a way to move forward with their lives," says Tucker, who has helped develop, with Fricks and his ACG partner Ike Powell, a training program they've taken on the road to about 20 other states.
People in recovery are often the best therapists, the lifesavers, the consumers – people like Tucker and Fricks, both winners of the Clifford Beers Award (Fricks in 1995, Tucker in 2009). It's the highest honor given by Mental Health America, bestowed on a mental health consumer who improves the conditions for and the attitudes toward people with mental illness.
Tucker serves a network of more than 3,000 members and has worked with Fricks to train more than 500 certified peer specialists. These days, she is focusing a lot on resiliency.
"There are people who are able to get on the recovery path and stay there, and we think resiliency factors have something to do with this," she says. "We're talking about healthy eating, restful sleep, physical activity, dress management, service to others and having a support network."
She's been very successful at securing grant money for GMHCN in the past, and hopes to pick up more financial support to study these critical resiliency factors, these secrets to long-term recovery.
"So even if the public mental health system is scrambling and struggling, if we can keep ourselves in recovery, keep ourselves well, we won't find ourselves in hospitals, or find ourselves in homeless shelters, or completely disabled by the crushing consequences of crisis and the despair that so many of us face," Tucker says. "We can keep moving forward with lives of meaning and purpose."
Editor's Note: For information on Mental Health First Aid, visit www.thenationalcouncil.org/cs/program_overview.