Economic Yearbook: Ready For A Rebound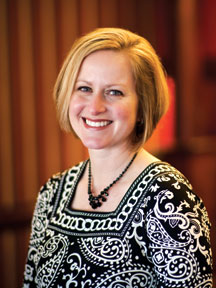 Most of Georgia's business leaders and economic developers were expecting – and certainly hoping for – a speedier recovery from the recession than we've actually experienced. Yet unemployment rates remain high and job numbers are low.
Nonetheless, as Georgia Trend writers talked to economic development officials around the state to prepare this yearbook, they detected unmistakable signs of optimism and a firm belief that the economy will improve considerably by year's end.
In Metro Atlanta, many communities worked on restructuring efforts and revamping priorities, with a special emphasis on attracting bioscience. Northwest Georgia is welcoming new manufacturing companies and awaiting the Volkswagen plant in Chattanooga, and in Northeast Georgia, a $33- million federal stimulus grant is powering a 260-mile fiber-optic Internet network.
West Central Georgia is at an exciting turning point, now that the Kia plant is in production. Central Georgia is welcoming interest in manufacturing and warehousing sites, and East Central Georgia has high hopes for the arts and tourism.
Southwest Georgia is anticipating the Cordele Intermodal Center, and Southeast Georgia is seeing power-related activity.
Stories in this year's Economic Yearbook were reported and written by Tom Walker, Mary Welch, Jerry Grillo, Ben Young, Linda M. Erbele, Bobby Nesbitt and Ed Lightsey.
The Simon S. Selig, Jr. Center for Economic Growth at the University of Georgia's Terry College of Business provided the statistical information for the tables in the yearbook. Georgia's 159 counties are divided into eight regions, established in 1996.
Population and income data for 2009 have been projected based on 2004-2007 trends (income) and 2004-2008 trends (population). Estimates of population and per capita personal income for 2009 are based on extensions of existing trends, and reflect growth or decline based on data that already have been recorded.
Total population estimates are based on data through 2008 from the U.S. Census Bureau. County population projections for 2009 have been controlled to the reported state total for 2009. Employment data are for March covered employment, defined as jobs, by place of work, covered under Georgia's unemployment insurance law, and are not comparable with other nonagricultural employment statistics.
Employment estimates are based on information through March 2009, from the Bureau of Labor Statistics. Data for per capita personal income, by place of residence, were derived from data through 2007 issued by the U.S. Bureau of Economic Analysis, and are given in current dollars.
Readers may visit the Selig Center's website (www.selig.uga.edu) for current employment and income information. – Susan Percy, Editor
Read the individual stories: