GreenRoom: March 2010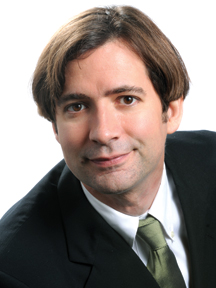 Gov. Sonny Perdue has endorsed a transportation funding plan, finally. He has also proposed $3 billion in bonds over the next 10 years to get transportation projects rolling. The regional "T-SPLOST" plan, which allows counties to band together to create a regional penny sales tax, has proven successful in other states and would enhance existing SPLOSTs funding transportation projects throughout Georgia.
The governor didn't have to take this position now, a little late in the game and at a time when the state is cutting back in other areas like education; but in the wake of the House leadership meltdown, we're glad that he did. Unlike his last proposal to issue bonds to help the Georgia Depart-ment of Transportation, this one comes at a time Perdue has some control over GDOT, and it's no surprise that the Senate version of funding was recommended over the former House preference, which was for a one-cent statewide sales tax.
It is unclear what position new House Speaker David Ralston will take on the issue, but legislators in both chambers are under pressure from constituents to fix Georgia's traffic problems this year. A region-based structure is an obvious choice.
The first $300 million in bonds would allow GDOT to go ahead with widening projects in rural Georgia as well as a combination of toll roads, freight routes and commuter rail projects recommended by the Georgia Regional Transportation Authority (GRTA) to resolve the state's problems.
GRTA's Dick Anderson has said there are enough rural road projects like freight routes, built to accommodate big trucks through middle Georgia and around Atlanta, to satisfy Georgia's Congres-sional Balancing Law, which requires state funding to be split evenly among Congres-sional districts regardless of need.
The governor's proposal puts 12 T-SPLOST districts on the ballot, and voters can opt in or out of the tax; the map is based loosely on the state's 13 congressional districts.
This would provide much needed local funding to attract federal stimulus dollars (there is typically a 20/80 match) while covering a wide range of transportation needs in the state.
But the plan depends primarily on sales taxes and tolls, which are subject to economic factors like the recession. Low collections can cause costly delays. And, assuming Georgia's next governors will continue to acquire $300 million in bonds annually based on the state's current credit rating may be wishful thinking. Administrations are fond of dismantling the work of their predecessors. Perdue's is no exception.
Georgia is surrounded by states ponying up serious dough for rail-oriented transportation improvements. Citizens may wonder why Georgia has the second lowest gas taxes in the country and the second worst traffic.
If the state is serious about transportation reform, we need to add a more stable source of funding to the pool to accommodate long-range, big-ticket items like realigning rail freight capacity to accommodate commuter and even high-speed rail.
It will take a coordinated effort, including some public funds, to avoid further compromising highway traffic with spillover truck freight.
Regional leaders will need to show vision ahead of a 2012 vote and start jockeying now to attract the best federally backed projects.
GDOT needs to show stewardship by devoting a portion of the proposed funding to sustain and improve transit systems (including MARTA), and legislators need to correct the antiquated laws that prevent such agencies from funding efficiently.
Let's hope the momentum for transportation reform becomes the foundation for a 21st century Georgia, and not merely a temporary salve for the angry Georgia business community.