GreenRoom: February 2010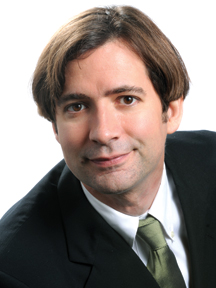 Atlanta Beltline now brands itself as simply Beltline. The shift is almost imperceptible but speaks volumes.
For one thing, it speaks confidence. Former CEO Terri Montague shepherded the $2.7 billion plan, aimed at creating a 22-mile ring of parks, neighborhoods and light rail around Atlanta on existing track, through controversial hurdles and legal opposition. Brian Leary, who became CEO in December, can claim success as Vice President for Design and Development at Atlantic Station, a $2 billion project that turned a brownfield into a vibrant live-work-play community that generates $20 million in property taxes annually for the city.
It also signifies ambition. What works for Atlanta, says Leary, can work for other cities: "There are Beltlines in Savannah and Macon that we haven't found yet."
He takes the reins of Beltline at a good time. Nearly half of the right of way has been purchased. Lots of shoveling is taking place this year at the 300-acre Westside Reservoir Park, Historic Old Fourth Ward Park, Atlanta Memorial Trail, Enota Park, Boulevard Crossing Park, D.L. Staton Park and West End Trail. The projects are scattered across the city. Mayor Kasim Reed has pledged his support. Beltline funding is secure.
However, Leary emphasizes that this project is ripe for more public investment – the 25-year time span envisioned could be shortened with more funding. "There is plenty of room to expedite the transportation elements, which would be well served by additional tools [such as a regional or state funding tax]," says Leary.
"Georgia is now competing with other states – Tennessee, Alabama, North Carolina – who have passed transit funding mechanisms. Current estimate for realizing the Beltline is north of a billion, so anything from a million to $100 million would bring it forward."
Beltline Partnership, the private partner of Atlanta Development Authority's Atlanta Beltline Inc., has about $30 million of $60 million raised for early land acquisitions. Atlanta has invested more than $165 million; bonds from Tax Allocation Districts, which include 6,700 acres of the Beltline, have covered the rest. Leary anticipates more federal funding for the transit element, but says that may depend on the local buy-in.
"We're a terrific candidate for federal funding," says Leary. "The federal administration is attracted to local funding more than it has ever been – to the extent that our own commitment as a region and as a state would be received very well. We could have skin in the game on both sides, and we've shown that on the private side."
Beltline Partnership has an impressive board chaired by Atlanta Gas Light president John Somerhalder. Members include Atlanta Falcons owner Arthur Blank and TBS CEO Phil Kent.
Leary brings his own "skin to the game." Atlantic Station, the country's biggest brownfield redevelopment, has become the national model, and there are 1,500 acres of brownfields in the Beltline's path – 10 times the size of Atlantic Station.
"The experience we gained on brownfields is instantly exportable to the Beltline and to other models across the country. It had never been done before."
The 35-year-old Leary himself represents a generational shift. "Atlantic Station – which was called Station for a reason – was not a visionary project; it was an evolutionary project," he says.
Leary places a lot of faith in the Atlanta Regional Com-mission's C-3 plan to invest heavily in transit options – not just Beltline but MARTA, commuter rail and a Peachtree Streetcar. But he stresses the importance of "ownership" and the need for the state to play a role in the capital's future.
"Because of our railroad infrastructure, and existing right of way owned by GDOT, the state has to be a leader. You can't do it all with the private sector. You can't do roads privately in this country either. The railroad was here first; they are constrained but have to grow. We have to make it easier to accommodate the railroads if we're to solidify our role as logistics capitol. The Beltline can make that happen."