Neely Young: One Georgia To Prevail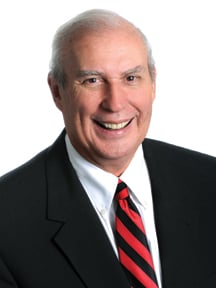 Georgia is in crisis over the use of its waterways and dams, thanks to a ruling by federal Judge Paul Magnuson last summer. His ruling declared that Army Corps of Engineers dams were not built for water supply. Congress intended for water supply to be an "incidental" benefit. Dams were built to regulate navigation along the rivers and for flood control, he said. With this ruling, Georgia has lost the 20-year water war with Florida and Alabama. The judge gave Georgia, Alabama and Florida three years to work out a plan to distribute water among the states. That was six months ago, and the clock is ticking.
The Chattahoochee River is controlled by Lake Lanier's Buford Dam. The regular water releases, which regulate Lanier's water supply to Metro Atlanta, would be cut in half if the order stands. Total Lake Lanier withdrawals would drop by 95 percent.
Communities downstream from Atlanta are laughing at Atlanta's dilemma. One editorial cartoon published in Augusta's newspaper had a big fat Atlanta figure with a giant straw reaching over to Augusta with designs on sucking up the Savannah River to replenish Atlanta's water supply. South Georgia citizens feel Atlanta has been depriving their region's farms of water needed for crops.
Other communities in our state have little sympathy for Atlanta; they believe the city and surrounding suburbs have not done their part in controlling growth that has allowed Buford Dam water withdrawals to double since 1975. The judge's ruling will require the withdrawals to go back to the levels of 1975 even though the population of Metro Atlanta has grown significantly in the last 35 years.
But wait. Judge Magnuson's order could apply not just to Atlanta, but to all Corps of Engineers lakes and dams. (Map, opposite.)
Carters Lake supplies drinking water for northwest Georgia, including Chatsworth and other cities. West Point Lake and dam supply drinking and industrial water for LaGrange (near the new Kia plant). George W. Andrews supplies drinking water for the farms of Albany and southwest Georgia. Allatoona Lake supplies Cobb and Bartow counties with drinking water for more than 600,000 people.
Water from all of those Corps lakes could be shut down to a trickle of what is needed.
This is not only a serious statewide problem; the ruling has national implications. Hoover Dam on Lake Mead in Nevada is a Corps of Engineers project; Las Vegas draws its water supply from Lake Mead. The eyes of the United States are on Georgia to see if we can fix the problem.
Gov. Sonny Perdue has created a Water Contingency Task Force to identify a plan of action for the 2010 legislative session. The group is made up of business leaders, elected officials, community representatives and members of conservation organizations. It has created a partnership made up of the Georgia Chamber of Commerce, The Association County Commissioners of Georgia, the Metro Atlanta Chamber of Commerce and other groups. The task force is headed by Lowe Engineers President Tim Lowe and Coca-Cola Enterprises Chairman and CEO John Beck.
The task force had five goals: Develop a time-driven action plan for conservation and enhancing water supply; cultivate and educate key business and community leaders; utilize the developed strategy to address economic development concerns; unite all of Georgia around a single set of solutions; and create a common message that all citizens can understand.
All will be difficult to achieve. Georgians will have to unite behind the idea that this is not just an Atlanta problem; it's a state problem. Our Water Roundtable (page 48) discusses, among other things, the need to address the statewide implications of the water issue, and Editor Susan Percy's column (page 16) focuses on the need to end Atlanta-bashing.
There is no quick fix, because Congress will not act until Georgia, Alabama and Florida agree on how much water each state will receive. It's up to the states to set the limits. Because of the judge's ruling, our state is at a disadvantage in this negotiation. And if we are not united within our own state, Georgia can forget any agreement that will benefit our citizens.
The final solution could easily go against our interests. Let's not let this happen. We have to be "One Georgia" if we are to prevail.