GreenRoom: January 2010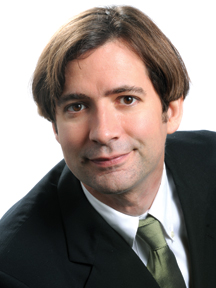 Clean air is often taken for granted – you can't see it until it's gone. By then the federal government may be punishing you for fouling it, which is what happened in the late '90s, when Atlanta's failure to meet standards prescribed by the Clean Air Act froze federal transportation funding, which makes up nearly half of all such funding in Georgia.
Under new air quality standards, Athens, Macon, Augusta, Columbus and Rome, in addition to Atlanta, could be designated "non-attainment" areas for air quality in the next two years. These regions could lose out on significant grants if they aren't trying to take cars off the road even as new roads are built.
The new standards are hard to argue with – they are based on eight hours of measurement instead of one. Accord-ing to the Environmental Protection Agency, vehicle emissions were found to account for 62 percent of the air pollution that forms ground-level ozone in the Athens-Clarke County region; 67 percent in the Chatta-hoochee Valley region; 52 percent in Houston County; and 53 percent in Atlanta.
Atlanta has benefited from the efforts of the Clean Air Campaign (CAC) to instill a commute-option culture into the corporate climate.
"Some believe our air has gotten worse, but it's actually better than it was 20 years ago," says CAC Executive Director Kevin Green.
"While we ought to celebrate our successes, we are also learning more about how air quality impacts public health and that concentrations [even] at lower amounts can have adverse affects on our most vulnerable citizens: the elderly, children and those with respiratory challenges," says Green.
"There are unprecedented things in play. Traditionally things were happening at baby-step, incremental speed; now we are seeing large, sweeping changes," says Green. "Some of these changes in air quality standards were initiated under the Bush Administration, but the Obama Administration has taken things to warp speed, and state regulatory agencies are struggling to keep up. It is estimated that in the United States, we currently regulate some 300 million tons of criteria pollutants. Under new proposals to regulate greenhouse gas emissions, it is estimated that this will go up to 7 billion tons."
The Clean Air Campaign is opening offices in Athens, Augusta, Columbus, Macon and Rome. "Some of these areas are where Atlanta was 15 years ago," says Green. "There is a dawning awareness that air quality may have been taken for granted. The new standards are bringing new strategies to control it to the forefront."
The Clean Air Campaign has won national awards for its common-sense strategies such as idle reduction and telecommuting, used by some of the state's biggest companies, incuding UPS.
"Our plans often just hadn't been thought of before. With new emissions technology, if you idle more than 30 seconds, it makes more sense to turn [the engine] off and restart. That was not the case 15 years ago," Green says. CAC received a grant from UPS Foundation last year to implement a no-idle program with private and public sector fleets and shipping operations, as well as expand school no-idling programs.
"Commute options, however, are the bread and butter of what we do," says Green. These options include any alternative to driving alone: ridesharing (carpool/vanpool), peak alternatives (flexible work hours), cycling or walking, telework, transit and compressed workweeks. Now they will include emerging strategies like High Occupancy Toll lanes as well. "People are doing peak alternatives as an adaptive strategy anyway, and telework is huge," says Green.
In Metro Atlanta, nearly 300,000 workers telecommute one day a week.
"It's not a right or a worker benefit," says Green, "it's a business strategy. Teleworking is becoming more recognized as a business continuity strategy in response to a potential flu pandemic, or flooding, road construction – you don't have continuity without telework. And if you're waiting for a disaster to start, then it's too late."
There is also a telework tax credit available in Georgia now to offset $20,000 worth of expenses to start up telework. But there is no magic bullet, says Green, and the key to CAC's success is adapting flexible strategies tailored to specific solutions. "We're offering nationally recognized services and expertise at no expense. Across the board, productivity goes up; and we have proven cases," says Green.
"The biggest strength of what we do is that it has an immediate impact with a multiple range of benefits."