Business Casual: Join The Club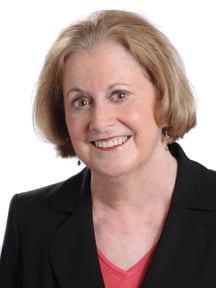 I'm starting a new club – and you are invited to be a charter member. There are no dues, no meetings, no fund-raisers, no silly hats. This is the Atlanta Fan Club, and the only requirement is that you become a cheerleader for the city of Atlanta (pom-poms optional).
The idea for the club isn't mine. It actually came up during a Georgia Trend water roundtable discussion last fall (see story on page 48) when our panelists were delving into the Atlanta-versus-the-rest-of-the-state mindset that many believe is hampering efforts to solve the state's water problems.
Rep. Lynn Smith (R-Newnan) acknowledged that people in her district often have an idea of Atlanta as aloof and removed – even greedy when it comes to water.
Steve Singletary, from Blakely, vice-chairman of the Soil and Water Conservation Commission, said many rural Georgians see Atlanta as "gobbling up all the water," even as he pointed out that "Atlanta uses only one percent of the water that goes over the Jim Woodruff Dam."
Dalton Utilities' Don Cope believes Atlanta has done "a great job" of conserving water, just as his city has.
Maybe, Rep. Smith suggested, Atlanta needs a fan club.
I think she's right, and I'm ready to start one.
Our water experts are in agreement that as Atlanta goes, so goes the rest of the state and much of the Southeast. They speak with conviction about regional economies and regional water needs – and they believe there is no time to squander on picking fights if we want to resolve our long-term problems.
More than one of the panelists pointed out that whatever Atlanta might lose as a result of the water situation or any other situation – jobs, new industry, new corporate citizens – does not immediately translate into gains for other parts of Georgia, or even for other parts of the Southeast. New businesses and new taxpayers go where they want to go.
Rep. Smith referenced a quote from an August 2009 Georgia Trend story on the new Kia plant. When some in West Georgia wanted to interest the automaker in a different site from the one its president had his eye on, economic developer Drew Ferguson III said, "You got a bull here that wants to go into this pasture. Why are you trying to turn him around and send him somewhere else?"
Atlanta's Commissioner of Watershed Management Rob Hunter pointed out that the city of Atlanta, since 2000, has increased its population by 29.2 percent, but has actually reduced by 20.6 percent the amount of water it withdraws from the Chattahoochee. He admitted he'd have a hard time convincing people outside the city those figures are true.
Anti-Atlanta sentiment is rampant in the legislature, where far too many lawmakers find it easier to point fingers at Metro Atlanta in speeches than to stick their necks out and come up with regional solutions that might require some hard work – and some give and take.
But back to the Atlanta Fan Club. It presents a fine opportunity to look beyond the things that divide us and see what we can agree on. I emphasize that the club is open to all – no geographical or political restrictions. No age limits. No income restrictions.
But there is one major requirement, and there is no getting around it. You have to say something nice about Atlanta. Often. Simply mention some aspect of the city that you like. You can be general – cite the weather or the airport or the shopping or the trees or the symphony. You can be specific – "Piedmont Park in the fall" or "Braves' home games."
You can name an Atlanta person you admire – Hank Aaron comes to mind. You can name a favorite hangout – Manuel's Tavern tops my list. Or a favorite restaurant meal – the veggie plate at Watershed is an easy call for me. Or a favorite historic place: I have a soft spot in my heart for the King birth home because I took my daughter and her classmates there on a field trip a long time ago.
See? It's easy.
And for those of us who live in Metro Atlanta there is an additional requirement: We can't whine about being misunderstood or be dismissive of places outside the perimeter that don't share the same perspective we do. We have to play nice, too.