Still Stuck In Traffic?
It's time for Georgia's leaders to come up with some transportation fixes. Can they figure out what to do and how to do it, or will the 2010 legislative session be a repeat of this year's?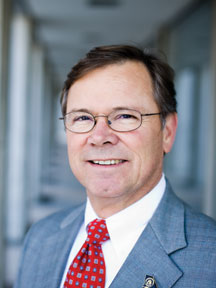 Georgians are holding their breath, awaiting the results of the upcoming legislative session, hoping that a new funding source for transportation will be created and some solutions offered for the state's transportation problems.
With gas prices creeping back up, voter patience is going down. The business community in particular is bearing down on the Gold Dome, still fuming over last year's impasse and fretting about whether gridlock will further harm Metro Atlanta's economy and whether state roadways can support the traffic generated by the booming ports as more trucks swarm the highways, from Savannah and Brunswick to points north and west.
The feds are bearing down, pushing transit, alternative energy and "mega-regional" solutions to traffic congestion and air pollution. Vice President Joe Biden wants high speed rail corridors. Both Tennessee and North Carolina created new funding specifically for transit this year.
There is far more than federal stimulus money at stake. MARTA, which carries half a million people each day, may have to cut a day a week of travel if its broken funding mechanism isn't fixed. Truck traffic on Georgia roads is expected to double in the next 20 years, adding to problems on the already-clogged I-285 that encircles Atlanta. Never mind dirty air, deadly accidents and road rage – the heat is on.
"There was a lot of bad politics last year," says Sen. Jeff Mullis (R-Chickamauga), Senate Transportation Committee chairman, looking ahead to the 2010 session. "Hopefully the legislature will be more open-minded."
"Last year we cut $2.5 billion from the [state] budget," says Georgia Department of Transportation (GDOT) Commissioner and former state representative Vance Smith. "This year it will probably be cut another billion. There are several possibilities for funding – everyone is waiting."
Money Matters
For a place so bullish on business, Georgia provides less funding for transportation than almost any other similar-size state. The gas tax funding structure hasn't changed in 20 years, and provides less support than federal and local dollars. The GDOT total budget for FY2008-09 was $2.4 billion, with more than $1 billion coming from SPLOST (Special Purpose Local Option Sales Tax) funds and the State Roads and Tollway Authority. The state's motor and fuel funds provided $645 million, the state another $22 million; the Federal Funding Equity Act provided $749 million for highway safety and transit, according to GDOT.
But changing transportation policy hasn't been easy. Different solutions apply to different parts of the state. In Metro Atlanta, the legacy of former GDOT Director Wayne Shackelford, who passed away in September, has basically played out. Shackelford built tons of roads that fueled the state's population boom in the 1980s and 1990s.
As road projects continued to pile up, the money started to evaporate; the gas tax just wasn't generating enough revenue. SPLOSTs became a popular way to finance local projects, but GDOT wound up overcommitted. An accelerated schedule of projects pushed through with bonds by Gov. Sonny Perdue in 2005 aggravated an already tough situation; an audit found the agency deep in the red. Leadership shuffled, but the GDOT Board retained its power. American Recovery and Reinvestment Act (ARRA) funding will allow the state to finish many of the accelerated projects; but beyond that is uncertainty.
More roads may have improved the economy and safety of other Georgia cities, but they haven't solved many of Atlanta's traffic problems. Moreover, opinion about energy and oil has changed. Neighborhoods centered on train stops, parks and shopping centers that discourage auto use are contemplated not just in Atlanta and the suburbs but in other cities throughout the state.
GDOT is currently required to spend all of Georgia's gas tax revenues on roads and bridges; and there are those who favor road building as the remedy for transportation problems.
The Georgia Public Policy Foundation, a think tank, presses for more asphalt and less transit. It advocates a "double-decked tunnel linking the southern terminus of Georgia 400 with I-20 and later with the northern terminus of I-675," as one of several recommendations that it says would add capacity to existing interstates. The proposals were advanced in a study published by the foundation and the Los Angeles-based Reason Foundation.
Yet within the transportation planning community, the consensus is that Metro Atlanta cannot be helped solely by roads and that mass transit must be a prominent part of any solution.
Augusta resident Bill Kuhlke, GDOT board chairman since 2004, said earlier this year that transit, not roads, is the answer to Metro Atlanta's problems: an interesting perspective from outside the capital, and a timely one. Announcing a new solar power program for MARTA, U.S. Transportation Secretary Ray LaHood recently chastised the state to "get its act together" or miss out on funds for high speed rail.
In addition to being hobbled by the roads and bridges rule, GDOT has been inconsistent in prioritizing projects because of the state's congressional district balancing requirement that stipulates that GDOT spending must be spread equally among the state's 13 congressional districts, regardless of population or need.
House Bill 200, the only transportation reform that made it out of the 2009 session, gave the governor a stronger say in establishing priority transportation projects via his appointment of GDOT Planning Director Todd Long.
"The biggest culture change at GDOT," Long says, "is based on HB 200: the fact that we're forming a new plan and sticking to it, instead of shifting priorities year to year. Yes, we're still constricted by congressional [district] balancing, but the governor does have a say in the plan that he didn't have before."
Long, who has worked in economic development for the state and spent time with GDOT and the Georgia Regional Transportation Authority (he planned the Highway 316/I-85 interchange in Gwinnett County), considers himself a GDOT employee, working hand in hand with Smith and with the Georgia Regional Transportation Authority (GRTA).
"My goal is to work with the GDOT board closely in the approval chain," says Long. Many projects on GDOT's priority list will complete bigger projects that have been underway for years, such as the Fall Line Freeway through middle Georgia, connecting Columbus and Augusta via Macon. GDOT's Smith and Long are both familiar with such projects and know what it will take to get them finished.
Long will reset GDOT's priorities from a "top-down perspective," says Dick Anderson, GRTA director. "We've found opportunities across the state, such as freight routes, that will provide more than enough opportunity for a return on our investment. Every board member I've talked to has nothing but good things to say about Todd." That seems to apply to state representatives as well, whose confirmation of Long was unanimous.
Truck Travel
One of the "freight routes" proposed by Smith to get trucks around Atlanta is U.S. Highway 441 which connects Dublin to Interstate 85 near Athens. "Athens already has a bypass route in place," Smith says. East side and west side freight routes could provide Atlanta the relief initially proposed some years ago by supporters of an "Outer Loop" through north Georgia. "There's a divided highway, U.S. 27, all the way from Rome to LaGrange – you just need a connector from LaGrange to Interstate 85/185 to carry over to 27 without going through LaGrange," says Smith. "The Fall Line Freeway could also be a freight corridor."
The remaining cost to finish the Fall Line Freeway is between $400 and 500 million, says Long. "There is a large piece near Macon that has issues with alignment, because of the size of the cultural boundary claimed by the Indian representatives [centered on the Ogmulgee National Monu-ment]. It would be difficult, but we could change the alignment to State Route 96, through Houston and Twiggs counties." As those negotiations continue, seven miles of the roadway in Twiggs and Wilkinson counties are being funded by the ARRA.
There is also the state's GRIP (Governor's Road Improvement Program), which was created in the '80s with an ambitious goal of placing 98 percent of the state's population within 20 miles of a multi-lane highway, with access for oversized trucks to cities with 2,000 to 5,000 people. "There is 61 percent either under construction or completed," says Long, "but the amount of money needed to finish the GRIP network is way more than we ever hope to have."
Certain GRIP routes can be freight routes, says Long, and there are many efforts already underway to strengthen rural highways like the El Camino corridor along U.S. 84 in South Georgia. "There is a strong effort to get this road four-laned from the Atlantic Ocean to El Paso, Texas," says Long. "Georgia has one more piece [26 miles] near Waycross to finish."
State Route 133 from Albany through Moultrie to Valdosta is another potential freight route, says Smith. The Golden Isles Parkway from I-75 in Perry to Brunswick is also nearly finished, as is the Savannah River Parkway leading to Augusta.
"We have to address Savannah port's last mile of connectivity," says Long. "As a truck gets to Savannah, they need a freeway type facility from Jimmy DeLoach Parkway, where they currently sit idling at rush hour. We need $120 million and the funding is not there. Possibilities include a toll road, or Public-Private Partnership [P3], or extra costs for cargo. We've also applied for a federal TIGER [Transportation Investment Generating Economic Recovery] grant."
Partnering Up
P3s are a big part of a study released last year by the governor's office – called Investing in Tomorrow's Transportation Today, or IT3 – especially in Atlanta, where GDOT is in the process of converting High Occupancy Vehicle (HOV) lanes to High Occupancy/Toll Lanes, or HOT lanes along I-85 from I-285 to Pleasant Hill Road. Drivers will pay a premium to use the lanes, still available at no charge to carpools of three or more; the toll amount would fluctuate with travel times. A federal grant is backing the pilot program, which Long sees expanding over the rest of Atlanta's interstates over the next 20 years.
"The federal government decided that Georgia's HOV lanes were a great place to try it," says Smith. "If this partnership goes well, and we think it will, the first phase should be ready by January 2011."
GDOT's HOT lane plan leaves about $7 billion of the $16.2 billion price tag to be funded by private sources. "About 25 percent of HB 200 [passed last year] is about P3s, laying out new guidelines," says Long. "Where the HOT lanes are concerned, we're not sure how much the private sector will take on – I'd like it to cover it all! But we're hoping it will cover more than 50 percent of the cost."
Another project on GDOT's table is commuter rail. The feds have earmarked $80 million for a line to Lovejoy, which would eventually extend to Macon. "It's a matter of having the match [$17 million]," says Smith. "It's hard to find while we're cutting the budget. At same time, who would pay M and O [maintenance and operating expenses] from now on?" The Lovejoy line has just enough funding to cover three years of operations, according to Long. GDOT has requested a portion of $1.5 billion in TIGER funds to soften the burden on local governments.
Private sources could support commuter rail, as has been suggested for the proposed "Brain Train" from Atlanta to Athens; there may be federal funds for rail from Atlanta to Chattanooga. Atlanta Mayor Shirley Franklin has met with Charlotte Mayor Pat McCrory about a high-speed rail corridor linking the cities to D.C. that could be fed by these commuter spurs. Station-oriented redevelopment could drive up property values and support funding through Tax Allocation Districts, or TADs, which allow businesses to tax themselves for specific projects.
Private and neighborhood transit is on the rise in Atlanta's Atlantic Station, the Georgia Tech and Emory University campuses and along Buford Highway. Bicycle-friendly Athens has a multimodal station ready for service; its initiatives have served it well in bidding for ARRA grants.
Atlantic Station's developer, Brian Leary, has just become head of the Atlanta BeltLine group; that project, a 22-mile ring of parks, transit and mixed use neighborhoods, will also be supported by private investors and TADs.
But private and federal resources won't work without more state funding. The 2010 legislative session will determine whether areas outside Metro Atlanta will support a statewide transportation tax. New Environmental Protection Agency rules could designate the cities of Athens, Augusta, Macon, Columbus and counties such as Chattooga, Columbia, Dawson, Murray and Sumter as "ozone-non-attainment zones" that would have to invest in air quality improvements, putting them in the same boat as Atlanta. Whether this will improve or aggravate city and county relations is hard to gauge.
Regional Solutions?
Transportation SPLOST legislation, which would allow counties to band together to create regional transportation taxes, could be an alternative, but no one knows at this point which direction the General Assembly will go. Long and Smith aren't choosing sides, but "we need a long term fix on financing for both MARTA and GDOT," says Long. "I'm not sure what we'll do until then."
"I'd love to have some funding, but GDOT will still continue to provide for Georgia citizens," says Smith. "I'm always positive, it beats the opposite, which is negative. GDOT is stepping up to the challenge, because we have to."
Smith and Long both emphasize that GDOT will work with what it has. Georgia has been provided $100,000 for the pilot HOT lane project, for example, which may represent a new era of collaboration among the federal government, private investors, GDOT and the State Road and Tollway Authority for an innovative concept, not the status quo.
"It had been on our books since 2004, and people may call it a "Lexus Lane," but carpools of three or more can still use it. If it helps with congestion then I'm all for it," says Sen. Mullis, who has proposed T-SPLOST legislation. "There are tremendous problems with the state budget, but I have high hopes that things will take a turn in the right direction, maximizing our resources and creating a modernistic type of funding."
"I absolutely believe something will pass," says Long. "I think people want to push forward, and I feel mostly positive responses from legislators and the business community."