GreenRoom: December 2009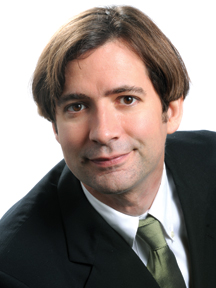 Talk about calling out the cavalry: Gov. Sonny Perdue's new Water Contingency Task Force, announced in October, consists of more than 80 heavy hitters throughout the state, chaired by John Brock (Coca-Cola Enterprises) and Tim Lowe (Lowe Engineers). Its focus is based on the July federal court ruling denying Metro Atlanta's access to water from Lake Lanier.
That's a lot of heads to put together, but let's hope there is strength in numbers. If no solution emerges, Georgia could dry up – and not just the capital city. Some 800,000 Gwinnett County residents could find themselves without water, and discharges from north metro communities would have to be cut drastically to comply with water quality standards downstream – an impossible task, and an ecological nightmare.
The Metro Atlanta Chamber of Commerce wants Georgia to team up with Alabama and Florida in its request to reauthorize Lake Lanier, noting that Alabama and Florida's combined Con-gressional delegations outnumber Georgia's two-to-one.
Without access to Lanier, Metro Atlanta faces a 34 percent shortfall – or 250 million gallons of water a day (MGD) by 2012. In addition to positioning Georgia for reauthorization, the governor's task force is charged with finding short-term solutions to the gap in water supply.
This will involve a big education campaign for household users. Georgia's water users are 53 percent residential, 32 percent commercial, and 15 percent "unknowns," indicating leaks and unreported uses. Knocking that 15 percent down while retrofitting and weatherizing home systems could have a significant impact on the state's reputation and making the case for Lanier's water.
Metro Atlanta has already made big steps toward reducing its usage. The chamber wants the region to capture 50 inches of rainfall by expanding existing reservoirs.
The task force is making the case that Atlanta uses less water than nearby areas, and Georgia uses less water than nearby states. It's a heck of a group with a heck of a task, and shows the governor may be more willing to negotiate this time around.
Conservation, education, and reservoir expansion won't save the state from the threat of 1975 allocation rules in the year 2010. We need a mega-regional solution to access Lanier, and we need it fast.
Ongoing American Recovery Reinvestment Act (ARRA) grants will help with the task force's stopgap strategy. Gwinnett County recently received $18.5 million in federal funds to build a tunnel through the south end of the county and tap methane gas from its wastewater facility to power its treatment plant.
Still, the daunting realities of spending Georgia's stimulus money are emerging, and the latest casualty may be environmental restrictions. The Savannah District of the Army Corps of Engineers wants to ease protections for streams and wetlands to fast track stimulus projects, the Southern Environmental Law Center reports, by tripling the length of streams allowed to be dredged, and increasing by up to ten times the amount of wetlands typically allowed to be destroy-ed in comparable projects.
By all means ease the permitting process for stimulus projects needed to help the economy recover – but don't throw the baby, in the form of Georgia's natural assets and its tourism industry, out with the bathwater in what could set a national precedent for other Corps actions. The Corps hasn't given Georgia much leeway lately.
Rep. Fran Millar (R-Dunwoody) has proposed folding MARTA into GDOT. It sounds like Georgia House leaders' dreams come true: If Millar's Fulton County counterparts go along with it, DeKalb and Fulton will be free from having to fund the $6 billion agency on their own, and the state would hold the purse strings attached to a statewide one cent sales tax proposed also to build freight routes around the state and convert Atlanta's HOV (high occupancy) lanes to HOT (toll) lanes.
As this is written, rancor between MARTA and certain legislators is at a fever pitch, and the wounds from the governor's attempted takeover of the Georgia Department of Transportation are still fresh. At issue is the deaf ear state legislators have formerly turned to Atlanta transportation needs.
Can the same legislators be trusted to change their ways and, if not, can Fulton and DeKalb join with other counties to implement a regional solution? Now is the time to begin in earnest the debate over whether Georgia needs a statewide transportation solution versus region-by-region funding.