GreenRoom: November 2009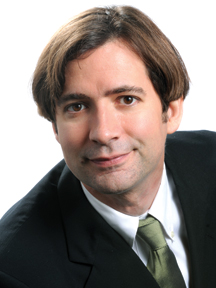 A number of impressive environmental efforts were spotlighted recently by the Georgia Department of Natural Resources' first Conserve Georgia Natural Leaders awards, which promote the Conserve Georgia program and successful examples of its different elements:
Atlanta's Clean Air Cam-paign won the Air Quality Award for keeping 800 tons of pollution from fouling the air and 1.6 million vehicle miles of travel off Georgia's roads. Atlanta's telecommuting population leads the country at four percent.
Albany's Darton College won the Energy Conservation Award for reducing the cost per square foot of its utility bills by 22 percent, all the while expanding its space by 32,000 square feet.
Naramco Inc. in Athens, a subsidiary of Johnson & John-son, won a Water Conserva-tion Award for reducing water consumption by 30 percent from 2006 to 2008 with an onsite processing facility.
Another Water Conserva-tion Award went to Southface Energy Institute of Atlanta for its EcoOffice, which uses 84 percent less water than comparable buildings; the prototype was finished this year.
The Land Conservation Award went to the Nature Conservancy for its work in Darien to secure the 7,180-acre Rayonier land tract for Town-send Wildlife Management Agency. The property includes tidal wetlands along the Alta-maha River and the largest cypress trees in Georgia.
The Wildlife Conservation Award went to Georgia Power's Wildlife Management Program, which covers 82,000 acres of land throughout the state as well as 60,000 acres of water associated with 18 reservoirs, protecting such species as the red cockaded woodpecker and the bald eagle.
The Recycling Award went to Pull-A-Part LLC, which salvages old cars, recycling hazardous materials and diverting more than 4.3 million pounds of waste from landfills. It has locations in Atlanta, Augusta and Conley.
The Litter Award went to DeKalb County; its Keep DeKalb Beautiful Program established the Adopt-A-MARTA Bus Stop initiative to combat the litter that accumulates at stand-alone bus stops.
Conserve Georgia's Natural Leaders Awards were determined by a numeric-based judging system that was implemented by Conserve Georgia partner agency representatives. Each category was reviewed by three judges: two subject matter experts and one layman.
"Over time we hope to create a new culture of conservation statewide," says Sarah Dearman, director of Conserve Georgia. "In the cities conservation may mean something different – cars or recycling – while in rural areas it may mean land preservation. The awards recognize those that have been successful in these different areas, under one spotlight, so they can learn from one another."
More information is available at www.ConserveGeorgia.com.
MARTA was awarded $10.8 million from the American Recovery and Reinvestment Act to put solar panels on the bus canopies at its Decatur bus facility, which will cover a year's electric bills with potential to expand, the U.S. Department of Energy reported. "This is a win-win for MARTA and the environment," Secretary of Transpor-tation Ray LaHood said at a September press conference. The futuristic solar powered canopies will be Georgia's largest photovoltaic system, covering 220 parking stalls.
MARTA is also considering hiring a lobbyist to help convince the General Assembly to allow state funding and implement other measures that would help it sustain operations. MARTA can only spend half its budget on operating costs – the other half must go for capital improvements. And while the Atlanta Regional Commission and the federal stimulus funds are filling its budget holes through the next year, future shortfalls loom large.
A stroke of the pen could work wonders for the agency, but, based on last year's outcome the legislature couldn't be more indifferent to MARTA. The agency has done a lot with what it has, serving 450,000 riders daily – plenty from outside the counties that fund it – with 38 stations and 48 miles of track. The system deserves some additional funding sources. The price tag for a MARTA lobbyist – maybe $400,000 – has raised a lot of eyebrows.
However, as 6th District Senator Doug Stoner has noted, Georgia Power has 70 lobbyists to MARTA's two, and common sense tells us the agency can't accommodate 2 million more people with-out state help.
Anti-MARTA sentiment, however, is fervent under the dome.