GreenRoom: October 2009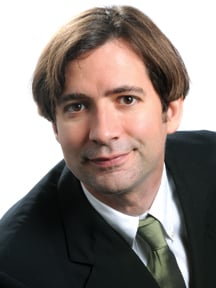 The EnergyStar and WaterSense programs are helping people help the environment by doing something they love – shopping. You don't have to understand how the technology works or have a huge personal stake in green issues to appreciate Energy-Star appliances, which reportedly saved Americans nearly $20 billion last year.
The first weekend of this month (Oct. 2-4) is a statewide sales tax holiday for all EnergyStar and WaterSense products up to $1,500. The Georgia Budget and Policy Institute estimates that the annual holiday, coupled with the school supplies sales tax holidays, siphons $12.6 million from the state and $8.5 million from local governments back to the consumer, not including the utility savings.
In Metro Atlanta, Georgia Power partners with EnergyStar with its Home Performance program and offers as much as $1,900 in rebates to those who agree to have their homes audited. Inspectors (independent contractors working for Georgia Power) provide homeowners with an EnergyStar assessment, including savings. (A list of contractors is available at www.georgiapower.com/energystar).
There also is an online calculator at the EnergyStar site (www.energystar.gov) that conumers can use to estimate savings from the products, which include dishwashers, room air conditioners, ceiling fans, compact fluorescent light bulbs, dehumidifiers, programmable thermostats, refrigerators, doors and windows.
EnergyStar "preloaded" – the residential equivalent of LEED (Leadership in Energy and Environmental Design) certification – is a new concept helping builders around the state move their product.
First Choice Home Builders in Evans notes that mortgage companies are offering incentives to purchase EnergyStar rated (and product-stocked) homes. W.H. Gross in Kingsland, ranked fifth in the state for EnergyStar homebuilding, built the entire Water's Edge community with EnergyStar homes, which can reportedly offer $200 to $400 in annual savings on energy bills.
WaterSense is a more recent product label sponsored by the U.S. Environ-mental Protection Agency to designate efficiency. It isn't as well-known as EnergyStar, but give it time.
Nationally, WaterSense saved consumers $55 million in water and sewer bills last year, 9.3 billion gallons of water, and a million mega-watts of power. Products include low-flow toilets, bathroom sink faucets and shower heads. WaterSense also has an online calculator to help consumers estimate savings from certified products (www.epa. gov/watersense).
If all this seems daunting, there are "portal" resources that specialize in initiating the uninitiated. Conserve Georgia (www.conservegeorgia.org) provides extensive localized data, such as additional county and city government rebates. SouthFace (www.southface.org) offers energy efficiency inspections as well as Earth-craft commercial and residential construction services.
Camilla-based First United Ethanol (FUEL) has disputed media reports that it is in danger of bankruptcy. FUEL reported it had more than $100 million in long-term debt as of June 30 and would have to seek bankruptcy protection if unable to meet its obligations; but a news release issued by the company in late August says FUEL was operating at 100 percent capacity and expected to make its principal and interest payments Sept. 30, on schedule.
FUEL, Georgia's first corn ethanol plant, opened last fall. Corn-based ethanol has since suffered from the stabilizing oil market, and science seems more inclined to seek a cellulosic ethanol solution because of corn-based ethanol's potentially destabilizing impact on the food market. Still, corn ethanol will undoubtedly play a role in renewable fuels even as the viability of cellulosic ethanol improves.
Georgia's biggest utility companies are banking on trees. Earlier this year Georgia Power received approval from the Public Service Commis-sion to convert Plant Mitchell Unit 3 from coal to biomass. The plant, near Albany, will become one of the nation's largest biomass power plants when it's completed in 2012. Oglethorpe Power also has closed on 355 acres in Warren County for its first biomass plant, and plans to build two more.
Combined with smaller amounts of solar, wind and hydropower, biomass power plants have the potential to increase the role of renewable energy from five to 15 percent of the grid by 2015, according to a recent report by the Southern Alliance for Clean Energy (based on 11 South-eastern states).