Greenroom: September 2009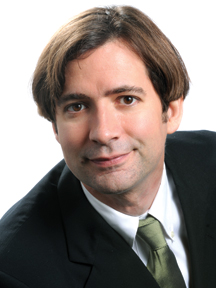 More stimulus money is flowing into Georgia, this time to finance water and sewer improvements; $40.5 million of the American Recovery and Reinvestment Act (ARRA) is part of $91.5 million approved by the Georgia Environmental Facilities Authority (GEFA) for upgrades in Cobb, Colquitt and Gwinnett counties, as well as Camilla, Hiawassee, Port Wentworth, Portal, Sparta, Stillmore, Valdosta and West Point.
"The projects illustrate how GEFA helps communities of all sizes, in all areas of the state," Matt Beasley, chairman of the GEFA board of directors and mayor of the city of Hartwell, said in a statement.
The funding reaches these cities and counties through complicated channels: The Clean Water State Revolving Fund, a federal loan program for wastewater infrastructure and water pollution abatement projects; the Drinking Water State Revolving Fund, another federal loan program for water infrastructure geared toward public health-related water supply construction; and the Georgia Fund, which covers everything from treatment plants, water and sewer lines, and pumping stations to wells, storage tanks and meters – all handled by GEFA.
According to ARRA terms, 20 percent of stimulus funding must be reserved for "green infrastructure, water or energy efficiency improvements, or other environmentally innovative activities."
Only OneGeorgia cities and counties – those with populations of 50,000 or less, which already participate in the state's OneGeorgia effort to boost rural economies with tobacco-settlement funds – qualify for a 60 percent subsidy. Others qualify for 40 percent. (Most large cities are eligible for direct funding from the ARRA. All "green" projects receive a 60 percent subsidy.)
For a rural Georgia city or county, 70 percent of a million-dollar loan could be forgiven under these terms, leaving a $300,000 20-year loan at 3 percent. Not surprisingly, 1,600 applications have already been submitted for $6 billion; total ARRA funding is just $144 million. Funding is obligated on a first-come, first-served basis.
The Atlanta Board of Education recently passed a resolution to participate in two Tax Allocation Districts, which create financing for revitalization projects based on future property values, including the BeltLine TAD.
Two months of negotiation preceded the resolution, brokered by the Atlanta Develop-ment Authority. A year ago, Georgia voters approved a referendum allowing school boards to participate in TADs, freeing up around $18 million for the BeltLine TAD and the Perry-Bolton TAD, a northwest area that was once home to the 152-acre Perry Homes public housing project.
The state Supreme Court ruled school boards' participation in TADs unconstitutional last February; last November's vote changed the law, and Gov. Perdue's signing of House Bill 63 made this money available once the Atlanta School Board agreed.
TADs enable new developments to improve the safety of pedestrians, including children going to and from school, as well as reduce traffic and improve air quality.
"Educational achievement and economically vibrant neighborhoods go hand in hand," Terri Montague, President and CEO of Atlanta BeltLine Inc. (ABI), said in a statement.
ABI has also acquired rights to nearly half of its 22-mile loop, thanks to a recent agreement that gives the southwest and a portion of the southeast right of way (ROW) required.
This puts the BeltLine well ahead of schedule – its five-year plan called for just 35 percent of ROW acquisition by 2011. The agreement also gives ABI the option to acquire all remaining GDOT ROW along the BeltLine Corridor, and exclusive rights to purchase the property by 2012, according to a joint release from the two agencies.
The Atlanta Clean Air Campaign has named Renay Blumenthal chair of the board of directors, bringing experience with the city's business community built when Blumenthal was senior vice president of public policy for the Metro Atlanta Chamber, concentrating on transportation.
"Demand management is to traffic what conservation is to water management," said Blumenthal in a statement. "There are ways to make our existing infrastructure do more, and we don't have to wait 10 or 20 years to see results."
We hope Blumenthal will continue the campaign's newer efforts to build "circulatory systems" around employment centers to reduce lunch-hour traffic.