Clipped Wings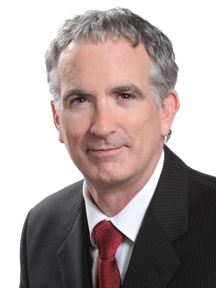 Prospects for producers of aerospace products are deteriorating rapidly, and the abrupt reversal of fortunes is somewhat surprising. After all, when the economic downturn began there was a huge backlog of orders for aircraft, and the U.S. government's defense budget for major aerospace systems was basically set for both FY 2010 and FY 2011.
Georgia's aerospace industry's recent troubles come on the heels of several years of fast-paced growth. Even as our overall manufacturing sector struggled, the aerospace product and parts manufacturing industry was literally booming, with employment nearly doubling in just five years – rising from 11,040 jobs in 2002 to 19,012 jobs in 2007.
Unfortunately, the combination of a new administration that promises change and the worst recession in 80 years is creating formidable headwinds for Georgia's aerospace manufacturers. The result is that the short- and medium-term expectations for producers of aerospace products are far less sanguine that they appeared to be at this time last year.
Of course, we do have some terrific assets (e.g., Georgia Tech) that are fully capable of bringing a major aerospace project to Georgia, but without a "Hail Mary" or two, it's likely that Georgia will have to depend on other industries to power the economic recovery that's about to begin.
In March, Gulfstream announced that it would layoff 1,200 workers – and many of those layoffs would be at its corporate headquarters in Savannah. The company also revealed plans to furlough 1,500 additional workers for five weeks this summer.
Then we learned that production of the F-22 fighter jet at Marietta's Lockheed Martin plant will end in 2012. Fortunately, we also found out that increased orders for C-130J and C-5 cargo planes as well as another jet fighter – the F-35 – may offset the jobs lost as the F-22 program winds down. Meanwhile, job losses at the Cessna Aircraft plant in Columbus continued to mount as weaker demand forced the plant to scale back production of business jets.
Due to above-average salaries in many aerospace occupations and a relatively high degree of interaction between aerospace and the state's overall economy, jobs lost in aircraft manufacturing cut much deeper into the muscle of Georgia's economy than those lost in many other industries.
The job loss multiplier for the aerospace industry is relatively high: Lose 100 jobs in aircraft manufacturing and you lose 230 jobs in other sectors of Georgia's economy that owe their existence to the presence of those jobs. Lose 100 jobs in homebuilding and you only lose 110 jobs in other sectors. Lose 100 retail jobs and you only lose 36 jobs in other sectors. Over the next couple of years, the reverse multiplier effects associated with jobs lost in aerospace will be a significant restraint on the recovery of the state's overall economy.
Even as Georgia's economy gradually recovers from the Great Recession, I believe prospects for the aerospace industry will diminish. Due to both new spending priorities and projected budget deficits of unprecedented proportions, I expect the Obama Administration to significantly scale back, or scrap, many major DOD weapons projects.
Recent sharp drops in passenger and cargo traffic as well as airlines' restricted ability to secure financing on favorable terms will adversely affect manufacturers of civilian aircraft; they already have led to order postponements and cancellations by air carriers. Meanwhile, manufacturers continue to work their way through the backlog of orders that remains on their books. I suspect the recent dearth of new domestic orders will persist for quite a while.
The industry's fortunes will continue to dim as the pipeline of work empties out. Longer-term, I expect both China and Russia to put greater emphasis on developing domestic aerospace manufacturing industries, which will compete with U.S. manufacturers for sales.
On the plus side, manufacturers eventually stand to gain from airlines' need to update their fleets with more fuel efficient, quieter and more productive aircraft. Replacement of existing aircraft to enhance productivity and lower costs will become an important driver of the industry's sales.