Greenroom: August 2009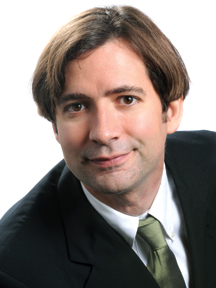 Georgia Trend's first GreenRoom Summit, covered in the July issue, produced some revelations, especially information from the energy companies that residents, not big companies, use the most power and water. That means the onus is on residential developers and citizens to adopt measures to conserve energy and water, and on a long chain of enablers, from state to local levels, to help retrofit existing homes and boost conservation.
The Georgia Environental Facilities Authority (GEFA) has been chosen by the Obama Administration to distribute stimulus funding in Georgia. Specifically, hundreds of millions will be spent through GEFA to weatherize homes all over the state. The agency is working in conjunction with the Department of Natural Resources' "Conserve Georgia" effort, which steers all types of resource users, from big companies to residents, through the paperwork and potential rewards for reducing their carbon footprint by 15 percent.
Still, it will take a lot of partners to maximize the results. "We hold quarterly meetings in different communities – some regional, some local – to coordinate our projects," says GEFA spokesman Shane Nix. "And we hope to pass legislation this year to let state entities do performance contracting."
Performance contracting consists of little jobs that add up to big savings on power and water bills; it's a new trend among contractors such as Johnson Controls and Siemens. "There are plenty of homes outside the low-income qualification for our grants, so this should boost the construction industry at large," says GEFA Energy Resources Divi-sion Director David Gipson. "There are also personal incentives like tax credits."
GEFA will spend $190 million by September on water and sewer system improvements. In the fall it will begin distributing energy and weatherization money over the course of three years: $82 million for the state's energy program, $21 million for energy efficiency conservation block funds for local governments, and $124.5 million for weatherizing homes.
"The 10 largest cities and counties will receive money directly from the Department of Energy," Nix explains. At-lanta is in line for $6 million.
As contractors are trained and weatherization catches on, Gipson believes the building industry will enact conservation measures automatically, so the economy isn't completely dependent on retrofitting outdated development models. "They won't incur as much of the costs in the building because it balances it out later," he says. "It will drive green building just like it has driven green vehicles."
Other efforts by GEFA include E85 Retail Infrastruc-ture Grants to put E85 pumps, which mix 85 percent ethanol with 15 percent gasoline for flex fuel vehicles, in some 20 service stations around the state. "It's a home-grown operation, for growing ethanol resources to manufacturing E85 to running the pump," Gipson says. GEFA is also distributing money for new reservoirs in Georgia, but that amount was halved recently to meet Georgia's budget shortfall.
"We still have $30 million in our budget for grants, but they cut $40 million for loans," Nix says. "Hopefully it will be returned to the budget in time to meet Georgia's population needs."
Dalton Utilities has an interesting new plan to produce biodiesel fuel from wastewater, using its land application system along the Conasauga River. Partnering with the University of Georgia, the pilot program will use algae that feeds on the nutrients in the water to treat 200 to 500 gallons of wastewater a day. The utility hopes to create up to 450 gallons of biodiesel per acre per year at the facility, and extend the life of the land application system, not to mention make the water cleaner by adding an extra layer of cleaning treatment. Dalton Utilities intends to use existing employees to run the system, and use the biodiesel to help run the facility. The innovative project is the first of its kind in the country and could be a model for similar efforts elsewhere.
The city of Atlanta has received a $1 million grant from the Environmental Protection Agency to clean up brownfield sites along the Atlanta BeltLine and other redevelopment corridors, Environmental News Service reports. Ten sites covering around 1,100 acres in the BeltLine's 6,500-acre path are contaminated by hazardous chemicals or pollutants, causing them to be designated as brownfields and eligible for federal funding.