Political RoundUp: July 2009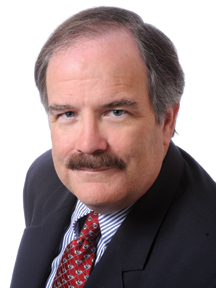 Finding the cause: Georgia Sen. Johnny Isakson was successful in establishing a congressional commission to investigate the causes of the collapse of the financial markets with their resulting impact on the economy. "The only way to get an objective evaluation of where mistakes were made is to create an independent commission of experts to ask what went right, what went wrong and what could we have done to prevent this," Isakson said. "We need a forensic audit of the laws of the United States as it relates to the financial markets and our economy."
Howard steps up: Former lieutenant governor Pierre Howard was named president of Georgia Conservancy after serving as the environmental organization's interim president. Howard, who was lieutenant governor from 1991-1999, is a longtime advocate of environmental protection and formerly was a member of the state board of natural resources. It was also announced that Allison Wall, director and founder of the consumer organization Georgia Watch, is the new senior vice president of the conservancy.
Perdue position: U.S. Secretary of Education Arne Duncan named Gov. Sonny Perdue to the National Assessment Governing Board, which sets policy for the National Assessment of Educational Progress (NAEP), also known as "The Nation's Report Card." The National Assess-ment of Educational Progress is the only continuing test administered to a representative sample of students in each state in mathematics, reading, science, writing, the arts, civics, economics, geography and U.S. history.
GALEO advisers: The Georgia Association of Latino Elected Officials (GALEO) has added five new members to its board of directors for 2009. The advisers include lawyers Charles Kuck of Kuck Casablanca; Vanessa Olcese-Inman of Federal Hasson; Rey Pascual of Paul, Hastings, Janofsky & Walker, and Sonny Poloche of Kilpatrick Stockton, along with Judith Martinez-Sadri of Atlanta Latino.
Conservation awards: Georgia Conservation Voters has presented 28 legislators with environmental leadership awards. Recipients are state Senators Jeff Chapman, Bill Cowsert, Seth Harp, Steve Henson, Jack Hill, Dan Moody, Kasim Reed, Preston Smith, Doug Stoner and Dan Weber and House members Stacey Abrams, Terry Barnard, Stephanie Stuckey Benfield, Tyrone Brooks, Debbie Buckner, Calvin Hill, Jan Jones, Judy Manning, Chuck Martin, Doug McKillip, John Meadows, Billy Mitchell, Mary Margaret Oliver, Chuck Sims, Richard Smith, Brian Thomas, Wendell Willard and Joe Wilkinson.