GreenRoom: July 2009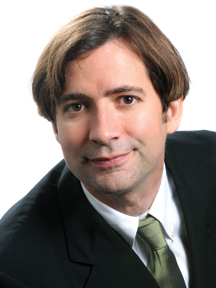 Four Electric Membership Corporations (EMCs) have backed out of a plan to build a coal-fired plant in Washington County, citing concerns over new carbon emissions standards that may roll out from the Obama administration. Jackson and GreyStone Power, which had the largest stakes in the Power4Georgians EMC collective, as well as Excelsior and Diverse Power, have pulled out of the $2 billion project near Sandersville.
That leaves six EMCs in the group, including Washington EMC, Upson EMC, Central Georgia EMC and Cobb Energy EMC.
"We believe in coal," GreyStone president Gary Miller told The Macon Tele-graph, "but I can't in good conscience invest for 30 years out without knowing the cost." Power4Georgians representatives indicated that this wouldn't threaten the project, which is due for Georgia Environ-mental Protection Department permits this summer, and said the EMCs' decision would increase the return to remaining investors. Plant Washing-ton, which would use 16,000 gallons of water a day, would be the first coal-fired plant built in Georgia in 25 years.
Power4Georgians has also embarked on an intriguing plan to preserve trees and offset the state's carbon footprint. Gov. Sonny Perdue has endorsed "Keeping Forests in Forests," which will ask Georgia's 700,000 EMC members to pay an extra $5 to $25 a month to keep property owners from cutting down trees. Similar carbon offset projects have been emerging throughout the country, and this is the first one in Georgia.
An "offset" represents a ton of carbon gas that is either removed from the air or, in the case of forests, prevented from entering the atmosphere.
One such plan in Califor-nia allows power customers to pay an extra $5 to $15 on their bills to protect 25,000 acres of redwoods for 100 years.
While it is a step in the right direction, the Keeping Forests In Forests plan, which would protect the trees for just three years at a time, should establish a more credible and longer lasting land bank program.
Georgia's ash ponds have been declared some of the most dangerous in the nation by two national environmental groups, The Macon Telegraph reports. These ponds are commonly used to contain ash from burned coal, often mixed with other coal waste, in a liquid form, and can pose health hazards.
Environmental Integrity Project and Earthjustice identified 11 Georgia ash ponds, including Plant Scherer in Monroe County, Plant Branch in Putnam County and the former Plant Arkwright in Bibb County, as among the 200 or so riskiest in the nation, and Georgia was ranked fifth among states with the highest number of high-risk sites. Plant Scherer, the largest coal-fired powered plant in the country, has an ash pond almost 19 times the size of the Kingston Fossil Plant near Harriman, Tenn., which collapsed in December, covering hundreds of acres with sludge.
Jeff Wilson, Georgia Power spokesman, told the Telegraph that both the utility and the Environmental Protection Department inspected the ponds at Plant Branch in January, finding no problems.
Gov. Sonny Perdue signed a bill into law accelerating the cleanup of more than 500 polluted sites across the state on its Hazardous Sites Inventory, implementing a voluntary program for sites that don't qualify for federal Superfund status but still need cleanup before they can be re-used. Property owners would pay $5,000 to access the funding. The remediation requirements aren't as strict as federally funded projects, but give the EPD power to monitor and presumably enforce the cleanup of groundwater for up to five years.
McKinsey and Co., a global consulting group, recently reported that an "Energy Efficiency Resource Standard" (EERS) to reduce electricity usage 15 percent and natural gas 10 percent by 2020 would create 260,000 jobs and save utility customers more than $140 billion. Georgia has enough renewable energy resources to meet more than 25 percent of its electric needs by 2025, the report further states.
A national EERS would help power companies respond to the need to conserve energy in a more uniform way than merely applying their own standards willy-nilly. Georgia legislators need to get on board or miss the bus – an EERS would not be another thorn in the side of businesses, but could be an opportunity for energy entrepreneurs to create a new economy that would thrive in the timber-rich Southeast.