GreenRoom: June 2009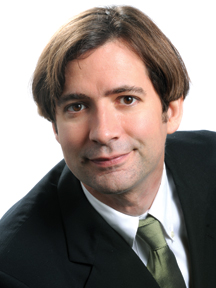 Georgia's knight in shining armor this spring proved to be none other than the Atlanta Regional Commission, which saved thousands of commuters one day a week of driving by giving MARTA $25 million to continue full-week operations. The legislature not only didn't approve a funding source to help Georgia's only subway system and other transportation needs; it scuttled bills that would help MARTA pay for itself by tying them to the state and regional sales tax measures for transportation – both died under the dome. The ARC money, part of the federal stimulus package, will come from other transportation projects; in exchange MARTA will allocate a portion of its budget required to be spent on capital projects to ARC counties that need it.
To think that a few weeks ago it seemed the state was going to solve Georgia's transportation problems. Though the governor won a new position that would give him some authority over Georgia Department of Transportation projects, this revolution seems to have fizzled, and it appears that any progress may take place on a regional level after all, as it has in many other states. The governor recently signed a separate amendment allowing MARTA to sell concessions; so why was there no separate amendment to let it spend its budget on operations instead of capital? All the talk about improving transportation seems just that.
In better news, nearly $100 million in stimulus funds is headed for the Georgia coast, according to the Savannah Morning News. Savannah Harbor will receive $39.7 million for erosion protection, a four-acre bird island and dredging; $700,000 will also go to the Corps of Engineers to study harbor deepening. The Atlantic Intracoastal Waterway will receive $5.9 million for dredging, and $435,000 will go to help local wildlife refuges in Savannah, Harris Neck and Blackbeard Island. An additional $1.5 million will go to the Okefenokee Swamp refuge. A new nonprofit refuge support group, Friends of Savannah Coastal Wildlife Refuges Inc., has been formed to help assist with refuge maintenance projects, the newspaper says.
Also, the Coastal Georgia Greenway, a 161-mile bike trail from Savannah to St. Marys, could be the state's new Silver Comet Trail if more funding from the stimulus package is forthcoming, according to The Florida Times-Union. CGG is part of a massive bike trail planned to connect Calais, Maine, to Key West, Fla. Georgia's portion would also include an additional 200 miles of connector trails, which would be great for coastal communities. CGG has asked GDOT to start with $17 million for the Island Hopper Trail, 35 miles from Jekyll Island to Sapelo Island, portions of which have already been designed.
The Southern Environmental Law Center and the Altamaha Riverkeeper successfully fought plans for two three-tiered docks on the river serving a luxury hotel and condo complex on St. Simons Island, convincing state regulators to scale back the project because it threatened marine and marsh life, as well as boaters. Georgia's Coastal Marshlands Protection Committee approved half of the original project proposed by Stewart Atlantic Marinas: one tier of dock space for the hotel, and two tiers to serve the condos. The SELC also has formed Save Our Coast, a coalition of organizations funded by the R. Howard Dobbs, Jr. Foundation.
Atlanta Botanical Garden announced a "green expansion" to take place over the next year. A new entryway has been built at the Allen and Gail Hardin Visitor Center, a LEED-certified building that incorporates insulated glass, wood from local sustainable sources, natural daylight and a "green roof" covered with low growing plants. The new parking facility combines three acre-sized parking lots into one acre, "screened and greened" by a large berm of plants that should cover the deck after four years. The expansion also includes a 600-foot "treewalk," the only tree canopy level path of its kind in the nation, and a new walkway that better accommodates pedestrian activity at the park's entrance and visitor center.