GreenRoom: May 2009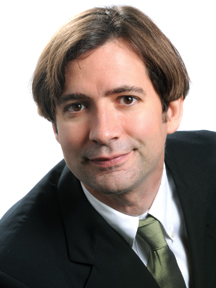 The Georgia Department of Trans-portation has officially recommended that Amtrak abandon plans to use the Atlanta Beltline's Decatur Belt for commuter and high speed rail service, a reversal that should end much recent ill will among the beleaguered agencies, and bring relief to Piedmont Park neighborhoods that would have been compromised by previous plans. Instead, GDOT recommended Amtrak build a multimodal station on MARTA's northeast side and enter Atlanta through the "Western Trunk" along tracks that would have to be altered regardless because of the Beltline's impact on freight traffic. The Western Trunk would also better accommodate north-south rail traffic. GDOT owns a lot of property in southwest Atlanta, so the recommendations are a positive development for the Beltline's future.
The Georgia Environmental Protection Division announced recently that while a proposed power plant in Washington County would not adversely affect air quality in the city of Augusta 70 miles away, the city will nonetheless be added to the federal EPA list of communities now flunking clean air standards in 2010. Jac Capp, air protection branch chief for Georgia's Environmental Protection Division, told the Central Savannah River Area Air Quality Alliance that being on the list would necessitate tighter restrictions on new industry and also make it harder to enact transportation improvements, according to The Augusta Chronicle.
Augusta isn't alone – the federal government has raised the non-attainment standards so that Athens, Columbus, Macon, Dawson County, Bibb County and portions of Murray and Monroe counties may also join the list. An expanded Metro Atlanta ozone non-attainment area could include 20 counties.
Still there is some good news for the Augusta unemployed: the national stimulus package could help create 3,000 jobs at the Savannah River Site, a nuclear storage facility across the Savannah River in South Carolina. The U.S. Energy Depart-ment announced $6 billion for nuclear materials sites in 12 states, of which SRS will receive $1.615 billion, according to the Chronicle. Most of the jobs would last for the duration of the SRS program, which involves shipping more than 79,000 acres of nuclear waste (nearly half its stock) elsewhere by September 2011.
Also, Georgia will receive $200 million from President Obama's stimulus package to be spent by the Georgia Emergency Facilities Authority (GEFA) to weatherize homes. It's a big opportunity for GEFA, which only spent $8 million on weatherization projects last year; cities and counties will receive an additional $67 million for the effort. Gov. Sonny Perdue told the U.S. secretary of energy the state would increase energy efficiency requirements and revamp utility policies to better encourage consumer conservation as part of the deal, according to The Atlanta Journal-Constitution.
Cobb County will receive more than $1 million from the Federal Emergency Manage-ment Agency to buy out flooding neighborhoods and convert them into greenspace, the Marietta Daily Journal reports.
Five tracts from two neighborhoods built in the 1950s will be razed and left undeveloped; heavy rains damaged eight of the homes in 2007. The county has to match 25 percent of the property purchase.