Political RoundUp: March 2009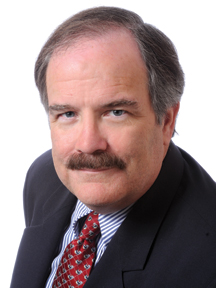 National Guard general: Gov. Sonny Perdue has promoted Col. Joseph M. Wells to Brigadier General in the Georgia Army National Guard, making Wells the first African American general officer in the 276-year history of the Georgia National Guard. "With his distinguished record and outstanding service to his nation and Georgia, Brigadier General Wells has earned the star on his uniform," Perdue said. Wells, a native of Rome, had been deputy commanding general (Reserve Component) at the United States Army Intelligence Center and Fort Huachuca in Arizona.
Rural caucus: The House Rural Caucus, a nonpartisan group of legislators that supports the causes of rural Georgia, has reelected all its officers for the new legislative session. Rep. Terry England (R-Auburn) continues as chairman, Rep. Jay Shaw (D-Lakeland) is vice chair, Rep. Barbara Massey Reece (D-Menlo) is secretary and Rep. Tommy Benton (R-Jefferson) is treasurer.
Lineup changes: Gov. Sonny Perdue's slate of administration floor leaders in the House has been revised somewhat for this legislative session. Rep. Jim Cole (R-Forsyth) was promoted to chief administration floor leader to replace Rep. Rich Golick (R-Smyrna), who resigned as floor leader after being appointed chairman of the House Judiciary Non-Civil Committee. Perdue then added Rep. Matt Ramsey (R-Peachtree City) to the floor leaders' team.
Petraeus speaks: The upcoming commencement exercises at Georgia Gwinnett College will be highlighted by a keynote address from Army Gen. David Petraeus, the former commander of U.S. military forces in Iraq and a longtime favorite of former president George W. Bush. Petraeus and Georgia Gwinnett President Daniel J. Kaufman, a retired U.S. Army brigadier general, once taught together at the U.S. Military Academy.
Better late than never: He was four days late, but Rep. Doug Collins (R-Gainesville) was finally sworn in to his second term in the state House of Representatives. Collins returned to the United States from a four-month tour of duty with the U.S. Air Force Reserve in Iraq two days after the session officially started on Jan. 12. House Republicans already had agreed to change their rules to allow Collins to vote by proxy in November when the GOP caucus nominated Glenn Richardson over David Ralston for another term as House speaker.
Everett's turn: Public Service Commissioner Doug Everett took over the chairmanship of the PSC in January, as the gavel rotated to him from Chuck Eaton. Everett was first elected to the regulatory agency in 2002 and reelected last year. Everett says Commissioner Lauren "Bubba" McDonald will serve as vice-chairman of the regulatory agency.
Lighter punishment: House Speaker Glenn Richardson seems to have calmed down his volatile temper a little. When dissident Republicans in the House mounted a challenge to Richardson's speakership last fall, he was able to fend off the threat from Rep. David Ralston of Blue Ridge. The hotheaded Richardson in the past might have stripped everyone who voted against him of their committee assignments, but he went easy this time. While Ralston did lose his committee chairmanship, Ralston supporters like Rep. Tommy Benton and Rep. Terry England escaped major retribution.
New presidents: The Board of Regents has promoted two interim college presidents to fulltime positions. Dr. Virginia Carson, who had been the interim president of South Georgia College in Douglas, now has the position fulltime. Similarly, Dr. Valerie Hepburn, interim president of the College of Coastal Georgia in Brunswick since July 1, can now claim the title of fulltime president of that institution.
Sears' destiny: When Chief Justice Leah Ward Sears announced last year she would retire from her spot on Georgia's Supreme Court this summer, one of the questions left unanswered was what the jurist planned to do next. The mystery has been at least partly solved: She's looking for work. University of Maryland officials recently disclosed that Sears, one of the nation's most respected judicial figures, was one of five finalists on the list of candidates to replace Karen H. Rothenberg, outgoing dean of the UM law school.
Revenue promotion: Mack Chandler has been promoted to deputy commissioner at the state revenue department, where he will be responsible for legislative affairs, customer service and the daily management of administrative services. "Mack has continuously provided the department with sound guidance and fulfills a key role managing the day-to-day operation of internal administrative services," Commis-sioner Bart Graham said. Chandler retired as a Wachovia bank executive before coming to work for state government in 2004.