Growing Strong
Columbus State University, now 50 years old, is reaching out to other regions of the state, even as it strengthens connections with its home community.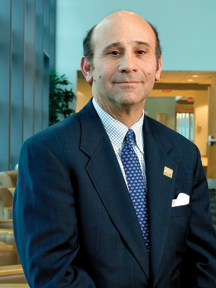 Columbus State University is reaping the benefits of millions of dollars in investment and feeding off the excitement of a region poised to explode with new jobs and residents. Nearby Fort Benning is growing by 25,000 and West Point's new Kia plant is expected to bring around 8,000 new residents to the area.
The university just celebrated its 50th year and welcomed a new president, Dr. Timothy Mescon, who plans to grow enrollment by 25 percent, from 8,000 to 10,000, and continue the campus shift toward traditional and "downtown" students, while expanding the footprint into West Point (home to the new Kia facility) and pushing dramatic growth at Fort Benning and in online specialty programs.
The school is targeting new students from Fort Benning and West Point, Mescon says. "I want to raise our profile in Metro Atlanta, where half the state's high school graduates reside," he says. "We have a wonderful partnership with the Chattahoochee Valley. What we need now is to get our message out to the rest of the state. The population in the Southern Crescent (from Coweta to Henry counties) is substantial and we need to be there."
The ambitious plans for CSU reflect a campus and community in flux. The one-time junior college has become Columbus State University, and grew by more than 2,400 students between 2001 and 2008. Annual funding to the institution has grown a whopping 114 percent over the last 10 years.
The school comprises a main campus in the center of the city and the RiverPark Campus downtown, home to the university's art, music and theater departments. The downtown expansion is a reflection of the university's desire to remain connected to its community, even as it reaches out to other parts of the state.
The entrance to the campus boasts a new addition as well: the gleaming Cunningham Center for Leadership and Development, completed in 2005.
There are no academic classrooms in the Cunningham Center; it is available to local businesses and organizations as a conference center and for leadership and sales training. As such, it is a real catalyst for economic development, with a 27,000-square-foot incubator capable of supporting some 80 people with some 28 office spaces. The University of Georgia has a Small Business Development Center there, and Georgia Tech has an Enterprise Innovation Institute.
In late August, the Cunningham Center will host Former Secretary of State Colin Powell, who will address the annual Jim Blanchard Leadership Forum; past speakers have included Newt Gingrich, Thomas Friedman and Leah Ward Sears.
The conference center offers six seminar rooms, an executive conference room, four computer training labs and the 5,500-square-foot Blanchard Banquet Hall, all rigged with the latest A/V technology. As the home of the Leadership Institute and the Cunningham Sales Institute, annual events include the Women's Leadership Development Conference, the Sales Success Summit and the Maximum Impact Simulcast.
"We rent the facility to and provide training for local hospitals, the school system, nonprofits and other corporations," says Kimberly Eason Rozycki, director of events and marketing "Our executive director, Dr. Carmen Cavezza, was former city manager of Columbus and former commanding general at Fort Benning, so he brought a lot of credibility. From the beginning, people wanted to be a part of it. We have been booked nonstop, but we are always striving to reach new audiences."
Local schoolteachers also benefit from the facility. Its Center for Quality Teaching and Learning trains teachers for 21st century classrooms using Polycom Video Conferencing with interactive white boards, 32 computer stations linked to an integrated teacher station and two large computer labs – sci-fi stuff, complete with a video production studio capable of high-definition broadcasting.
Computers And Games
The university's TSYS Computer Science Department has seen its enrollment buck the downward trend. "Between 2000 and 2007 there was a nationwide drop in computer science enrollment by 40 to 60 percent," says the department's chair, Dr. Wayne Summers. "Many are still seeing it, but in the last two years [the number of] our students has risen 40 percent, and our total enrollment is the highest ever. A lot of it is for gaming, and a lot has to do with the community."
The department has proven adept at responding to community interests, and local industries have reciprocated, he says, mentioning insurance powerhouse Aflac and TSYS, which provides electronic payment services to financial institutions. In addition to a computer science systems bachelor program, the department has added a computer science applied track, which is more information oriented and includes mainframe programs. "Some may consider mainframe programs outdated, but that's what TSYS and Aflac use," Summers says, which may explain why TSYS has hired 1,000 of the 2,500 CSU computer science graduates.
A games track was added to the department's curriculum in 2007 to accommodate student interests and the needs of the growing gaming industry in Georgia.
"The growth in the gaming industry has drawn a lot of media coverage," Summers says.
The new track has led to expanded involvement with the defense industry and Fort Benning in particular. As a result of discussions with local industry, the computer science department has also added two bachelor programs in IT, one of which is available completely online.
"We added modeling and simulation to our graduate programs this spring, which was largely a response to the defense industry and ICAPP [Intellectual Capital Partner-ship Program, a university system economic development tool]. Currently it is used by students, but defense contractors will want to put their employees in it and use interns from our department. We're really seeing a boom in interest from the defense industries," Summers says.
"That's the more serious side, but there is also entertainment," says Professor Rodrigo Obando. "The state defers some 30 percent in taxes from gaming companies in an effort to recruit them, and EA [Electronic Arts, one of the world's biggest independent game developers] has opened an office in Atlanta – we already have two students working there."
Resources are being focused on attracting more women to the computer sciences department with a new thrust toward the fine arts. "We get a few art majors in our computer science courses, but there is a perception that computer science, gaming in particular, is a guy thing," Summers says. "It's absolutely not true. In fact many companies are looking for more diversity. They want people who can handle different aspects of the job. So we're working with the art department on a joint program that can combine art, computer science and creative writing – 'narrative media' that require all of these fields."
"Our animation classes in summer camps are attracting more art students," Obando says. "In fact I've had many high school students tell me they were coming here, and that CSU hadn't occurred to them before."
Space Race
Forming a sort of nexus between the main Columbus State campus, where the Cunningham Center and Computer Science Department are located, and the RiverPark Campus, the Coca-Cola Space Science Center has become another important factor in CSU's outreach efforts since it opened in 1996. It has two classrooms, where the university's astronomy courses are taught, and offers resources to both the university and the community at large. "Every sixth grader in the Muscogee County school system gets to visit to help get them interested in science and math," says Dr. Shawn Cruzen, Center Director and Astronomy Professor.
The center features an Omnisphere Theater, which projects digital motion pictures on a 360-degree dome. The planetarium was renovated in 2005; the newest projectors were installed last year.
The center also is home to a Challenger Learning Center, one of 52 created worldwide by the families of the Challenger explosion victims. It consists of a simulator in the same layout as mission control, a clean room to assemble probes and a space station. "It's based on a mission to Mars," Cruzen says. "Students and even corporate executives use it for team building exercises. I've heard that the 1996 Olympic Softball Team set the record for the fastest probe assembly."
The 2005 renovation caused a large spike in attendance, in part because it included seven new flight simulators and three new lobby displays. In another example of cross-town campus synthesis, Dr. Obando is working here on an interactive display that could incorporate his cutting edge computer graphics with 360-degree projection capabilities.
The center also houses the Mead Observatory, with telescopic capacity to observe solar flares and 18 more telescopes for public viewing of the night sky. "This is mostly run by my astronomy students," Cruzen says. "It records time lapse images using a 16-inch telescope with a special hydrogen alpha filter that we assembled into a movie, by using a 16-inch special hydrogen alpha theater which is fairly unique. Plus we've begun to stream images directly to our website, and my students have finished a project to run the telescope remotely over the web. In 2003 we recorded the fourth largest solar flare in history. The students' work on this project is supported by NASA through the Georgia Space Grant Consortium."
Riverfront Presence
The Science Center is right on the edge of the Chattahoochee River, where the city's pretty historic district meets up with downtown. It shares the riverfront with the RiverPark Campus and offers up magnificent views. "It's a lot like Chattanooga in the 1980s," says former Chattanooga resident Earl Coleman, associate dean of the Fine and Performing Arts College of Arts and Letters and The William and Isabelle Curry Distinguished Faculty Chair in Voice. "Columbus has created a river Renaissance."
As one travels down Main Street, a broad and impressive range of public sculptures dots the intersections. Although the sculptures are not a campus initiative, their presence announces to visitors that Columbus is aggressively pursuing a superior quality of life for its residents.
"Our excellent facilities inspire and enable our students and faculty to dream and achieve at a very high level," agrees Schwob School of Music Director Fred Cohen. "With their new facilities up and running, the art and theater departments have joined the music school in providing in-pirational education. Of course, while we are privileged to have marvelous facilities, the people work-ing in the music school are the heart and soul of the program."
The music school is larger, with 234 music students, but the art and theater departments, with 160 students in each, are growing. "The art college has a young faculty – hot shots that are redoing the curricula," Coleman says. "The theater department has an active children's theater, which is a plus for them, and the only theater education program in Georgia."
Students on CSU's downtown campus live in two-bedroom, two-bath suites with access to exercise and television equipment. They may also choose to live in singles. "It's hard to get them to visit the other campus," Coleman jokes. But cross town they do, and will increasingly. "We have to address how to cross more disciplines," he adds.
"Music technology has become an important component of a modern musician's education. In many ways, the recording studio is as much of a performing instrument as a traditional acoustic instrument, such as a trumpet or a violin," Cohen says. "Beginning in 2009-10, we will offer a professional undergraduate music degree in music technology, training students to become as proficient in this area as in the more traditional areas with which we have had such success. We are also introducing a professional degree with a jazz emphasis and look forward to additional curricular enhancements as we continue to train students to succeed and lead in their chosen musical careers during the 21st century."
Another potential growth area for the school is a music theater program. "We can also grow our jazz program – there are a number of ways to grow, as long as we preserve our current quality of education," Cohen says.
He stresses the quality of the Schwob facilities, including Legacy Hall and a Jordan organ. Legacy Hall is one of the finest halls of its size in the United States, he adds, and is a venue of choice for many recording musicians.
Near this arts campus, which is home to five stages and three galleries, is the Carson McCullers Center for Writers and Musicians.
Although the school offers much in terms of performance facilities, leaders stress the importance of working with the community. The Cunningham Center, for instance, works with the Convention and Visitors Bureau to make sure both the banquet hall and the convention and trade center each are thriving; the Coca-Cola space Science Center will collaborate with the IMAX theater that's opening at Fort Benning's National Infantry Museum, and many CSU music students find work in the Columbus Symphony as well as the Springer Opera House.
"We always seek mutually beneficial collaborations," Cohen says. "It's an ongoing dance. We won't abide an ivory tower situation where the college does not play an integral and essential part in the culture of the community."
With the university's growth has come enhanced respectability and higher admissions standards, even as the campus increases its housing options. And with more than 50 undergraduate programs and 35 masters and specialist programs, it can accommodate students from the fine arts to pre-med – in fact more than half of all the local nurses are trained at CSU, and 55 percent of Muscogee County's teachers are CSU graduates.
But perhaps the most important measure of CSU's success in championing smart growth comes from the students themselves, who recently voted to spend $28 million on a new 100,000-square-foot student center with indoor pool, track and rock climbing.
In fact the interest in and quality of sports at CSU has risen as dramatically as its other facets: The golf team has won six Division II national championships, the cheerleading team won three consecutive Peach Belt Conference titles (eight total), and CSU has won multiple Peach Belt Conference titles in men's and women's basketball, softball, soccer, tennis, and baseball, including a College World Series Championship in 2002).
President Mescon calls the new student center "the real tipping point to the residential component of student life on campus. Right after the first of the year, we had a major transformation of our food service operations, and there is some really wonderful initiatives happening on campus – things CSU hasn't seen before. I can't tell you how important all that is."