GreenRoom: March 2009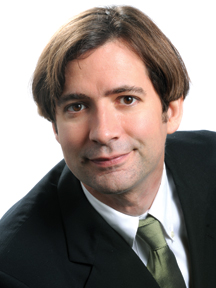 Georgia needs both high-speed passenger rail and the Atlanta Beltline (a 22-mile ring of light rail and parks) to remain a viable economic player in the 21st century, but these two trains are currently on a collision course: Amtrak wants to use a piece of the Beltline for a high-speed rail line into Atlanta.
With funding from the Obama administration's new stimulus package on the line, Congressman John Lewis (D-Atlanta) is working to broker a fast truce among the various conflicting parties. Beltline visionary Ryan Gravel suggested in 2005 that the "Decatur Street Belt" Amtrak wants to use would not work regardless of Beltline plans because it goes through existing neighborhoods as well as Piedmont Park. In late January, 250 residents demonstrated against Amtrak's plans along the grassy line at the park's edge. Beltline supporters want Norfolk Southern to abandon the stretch as planned so the Beltline could use it; the Georgia Department of Transportation seems to be siding with Amtrak.
Perhaps Lewis can work out a compromise. Officials in Georgia, South Carolina and North Carolina just released a feasibility study supporting a high-speed rail corridor from Macon to Charlotte with stops in Atlanta and Greenville.
But bad transportation in Atlanta is increasingly cited as the reason businesses and visitors move away or no longer come, and the seemingly unstoppable Hartsfield-Jackson International Airport has scaled back plans for a new International Terminal – an economic blow to the southside. In the dire climate of the times, these trains are increasingly critical to the future of Georgia's economy.
The Georgia Environment-al Facilities Authority (GEFA) awarded $2.5 million to Bartow County to install and relocate water lines, the Rome News Tribune reported, through the organization's Georgia Fund loan program. Low interest loans of up to $10 million are available through the program to local governments for any water-related infrastructure improvements.
The city of Savannah's Thrive Initiative, designed to reduce the city government's carbon footprint by 15 percent, has drawn the state's attention. The Georgia Department of Natural Resources' Partnership for a Sustainable Georgia, formerly the P2AD Partnership Program, has designated the city as a Bronze Level Partner, giving Savannah access to state funding to support Thrive and other conservation activities. Savannah is the first community to receive designation; PSG is free and open to any business or organization in Georgia.
Tybee Island is taking a novel approach to water conservation: by restoring oyster beds along Horse Pen Creek, it expects to filter runoff at a rate of 2.5 gallons an hour. The Savannah Morning News reports that the University of Georgia Shellfish Research Lab on Skidaway Island will use AmeriCorps volunteers to place 5,000 mesh bags filled with oyster shells along the creek's banks, restoring the stream banks and repopulating the once hearty species while cleaning the water.
The Albany Herald reports that the environmental phase of Georgia Department of Transportation plans to widen State Route 133 from two to four lanes from Albany to Valdosta is nearly complete. The plans include a 44-foot grass median along most of the route from Albany to Moultrie, and a bypass along the northern portion of Doerun. Funding for right of way acquisition, however, is still up in the air.
The city of Covington is using a $158,000 Georgia Environmental Protection Division grant to create wetlands on 1.2 acres adjacent to City Hall, The Covington News reports. The city had to cut down some large pecan trees which would not have survived the new environment. They will be replaced by river birch trees, green ash trees, ironwood trees, swamp chestnut oaks and water oaks. The project also includes a raised boardwalk that will allow for some recreational use of the wetlands, which is intended to revive Indian Creek. The project is expected to be complete in April.