The Heart Of The Matter
Heart disease is the number one killer in Georgia, but more and more hospitals are attempting to treat it before it starts.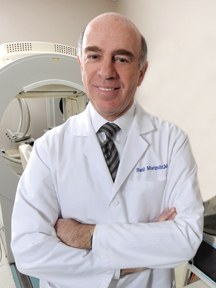 More than automobile accidents, lung disease or all forms of cancer combined, heart disease is killing Georgians.
Each year, more than 17,000 Peach State residents die from heart disease, and surveys show that at least two-thirds of us have one or more risk factors. Yet traditionally people give little thought to heart disease until they have chest pains or even a heart attack.
Now, thanks to efforts by hospitals and healthcare practitioners throughout the state, there is a much-needed new emphasis on prevention.
"We encourage people to take charge of their lives and be proactive, instead of waiting until they have chest pains," says Basil Margolis, MD, medical director of the Center for Preventive Cardiology at Saint Joseph's Hospital in Atlanta, one of a growing number of programs designed to treat heart disease before it starts.
Despite the advent of lifesaving technologies – including balloon angioplasty, coronary bypass surgery and heart transplants, over the past few decades – efforts to identify people at greatest risk of heart disease and prevent it are some of the most important advances in the field of cardiology, says Laurence S. Sperling, MD, director of preventive cardiology at the Emory Clinic. Founded by Dr. Sperling in 1997, the Emory program was one of the nation's first.
That program and others that have followed are increasingly important at a time when diabetes, a major risk factor for heart disease, is rising due to the national obesity epidemic, Dr. Sperling says. "There is going to be more early heart disease and because of this we are positioning ourselves to recognize that cardiology is very much a changing field and the way we are encountering patients is changing."
Those encounters, in many cases, are with patients who have not had a cardiac event – yet – but have reason to believe they are at risk for one.
Such patients often arrive at St. Joseph's as the result of referrals made at health fairs held by the hospital's preventive cardiology program, offered at local malls and places of business.
"In the preventive cardiology program," Dr. Margolis says, "we screen to identify people who are currently asymptomatic, but who are at risk for developing heart disease. In this way, we identify them early, at 'ground level,' so we can change or modify behaviors and prevent catastrophic events."
Many other hospitals and medical centers around the state offer similar services in hopes of getting people to seek treatment for potential problems before they lead to life-threatening ones. Archbold Heart and Vascular Center in Thomasville, for example, conducts free heart disease screens the first Thursday of every month; Colquitt Regional Medical Center in Moultrie works with local employers to offer onsite screenings.
Such screenings typically involve taking blood pressure readings and checking blood glucose levels and cholesterol levels, which could indicate risk factors for heart disease. "If we identify that these levels are elevated, we can recommend that a person be proactive and see their doctor," Dr. Margolis says.
When preliminary tests or other factors suggest a person is at risk, a variety of tests, including the following, can help assess that risk before an event occurs.
CRP: One of the simplest assessments is a blood test for C-reactive protein (CRP). "C-reactive protein is a measure of inflammation in the coronary arteries, which can lead to blockages," Dr. Margolis says. "Most people think cholesterol is the main cause of heart disease, but it really is a combination of factors, and the CRP is an easy, inexpensive blood test that identifies another subset of the population who might have a normal cholesterol but still have inflammation in the coronary arteries and could be at risk."
Other blood tests: If a screening reveals a high cholesterol level, doctors can order a more in depth test that breaks cholesterol down by good cholesterol (HDL) and bad cholesterol (LDL) and even into further subtypes, some desirable and others not. If a simple blood glucose screen suggests diabetes, doctors will order a fasting blood glucose test, which can accurately diagnose diabetes, a major cause of heart disease.
Cardiac CT Scan: Also called a cardiac calcium score, this is a noninvasive imaging test that shows calcium in the coronary arteries, indicating the presence of plaque buildup in the vessels. When you have that kind of buildup, Dr. Margolis says, "it is an early indication of potential blockage. The scan picks up the calcium and calculates a score. The higher the score, the higher the risk for blockage."
Genetic Testing: Heart disease, of course, has a genetic component. At St. Joseph's Center for Genomics and Human Health, genes can be identified that may predispose people to heart disease – using a test as simple as a swab of cells from inside the cheek. In patients with such genetic predisposition, "preventive measures potentially become even more important," Dr. Margolis says.
Preventive Treatment
If testing reveals potential problems or risk factors, often those can be treated effectively before a heart attack occurs. These are some common treatments.
Low-dose aspirin: For men over 50 and women over 65, Dr. Margolis recommends daily low-dose (baby) aspirin. But for people with known risk factors, beginning low-dose aspirin earlier may be beneficial. Aspirin has an anti-platelet effect, meaning it makes the blood less likely to form artery-blocking clots. Taken daily, it can also reduce inflammation in the vessels.
Statin drugs: Cholesterol-lowering drugs – such as atorvastatin (Lipitor), Flurvastatin (Lescol), pravastatin (Prava-chol) and rosuvastatin (Crestor) – commonly referred to as statins, often are prescribed to reduce heart disease risk in people with high cholesterol. But research shows their effects are broader and thus the drugs may be beneficial for more people than originally expected. A study published in The New England Journal of Medicine shows that statins may also be protective when cholesterol levels are normal, but CRP levels are elevated (suggesting inflammation in arteries). In the study, people with normal cholesterol levels but high CRPs who used Crestor saw a 44 percent reduction in cardiac events such as heart attacks and strokes and in subsequent need for angioplasty or bypass surgery, Dr. Margolis says.
Apheresis: Similar to the way dialysis removes toxins from the blood in people whose kidneys have failed, a procedure called LDL apheresis removes cholesterol from the blood of people with a genetic condition of extremely high cholesterol (familial hypercholesterolemia). Without proper treatment, people with the condition are prone to early heart attacks – often when they are in their teens or early 20s, Dr. Sperling says.
Five years ago, Emory started the first and only program for LDL apheresis in Georgia for people with familial hypercholesterolemia, he says. The procedure can bring cholesterol levels down from about 500 to 50 or 70 in about three hours.
One of the greatest risk factors for having a heart attack is having had one before. Research shows that proper treatment during and after the first attack can reduce the risk of a subsequent tone. To improve patient care, the American Heart Association launched Get with the Guidelines, an evidence-based program for in-hospital quality improvement. The voluntary effort focuses on making sure hospitals are equipped with the most up-to-date information and best practices in treatment of cardiovascular disease, says Brandi Broome, senior vice president of the American Heart Association, Greater Atlanta Area. "Providing the best care when a cardiovascular event happens usually prevents a recurrence of the condition," she says.
Major heart centers aren't the only ones using the program. Five smaller hospitals – Doctors Hospital of Augusta, Memorial University Medical Center in Savannah, Gwinnett Hospital Center in Lawrenceville, North Fulton Regional Hospital in Roswell and Spalding Regional Medical Center in Griffin – were cited in U.S. News & World Report's 2008 Best Hospitals listing for their level of performance in the heart association's guidelines program, Broome says.
Lifestyle Changes
While options abound for treating or preventing heart disease, experts say some of the best prevention is a matter of lifestyle changes – exercising regularly, eating plenty of fruits and vegetables, not smoking. A great deal of what Georgia hospitals are doing involves educating the public through health fairs and educational programs, talks to businesses and civic organizations and, in many cases, offering exercise facilities and classes in heart-healthy diet and cooking.
Dr. Margolis touches on these things in his lectures and presentations, he says. "Cholesterol and what one can do about it. Cigarette smoking, how detrimental it is and how people can stop smoking. High blood pressure and how it can be controlled. Diabetes, diet, obesity, sedentary lifestyle, stress: These are all significant risk factors that can be controlled. No one can change their genetics or family history of heart disease, but they can control their lifestyle choices that may increase risk."
Many Georgia hospitals also are working to raise awareness by participating in programs such as the American Heart Association's annual Start! Heart Walk and Go Red for Women, an initiative designed to reduce coronary heart disease and stroke in women by 25 percent by the year 2010. Such programs are the result of a "real shift in our culture about five years ago," Broome says. "It began to focus more on prevention."
Experts say it's hard to measure the success of screenings, educational efforts and preventive tests and initiatives, but increasingly insurers are seeing the value of preventive treatment and in many cases are covering preventive services.
At WellPoint, parent company of Blue Cross and Blue Shield of Georgia, prevention is becoming more of a focus, says Robert McCormack, MD, medical director for Blue Cross and Blue Shield of Georgia. For example, WellPoint offers a consumer-directed health plan, "a product that is meant to get people more in touch with what their healthcare costs," he says.
While out-of-pocket costs for most services on the plan tend to be higher than with other plans, preventive services are covered at 100 percent, he says. There's no deductible, no co-insurance, no out-of-pocket expense. "That is something that shows the more recent focus on preventive health in insurance and particularly at WellPoint," Mc-Cormack says. Many insurance companies also work with employer groups to craft wellness programs for employees.
Emory's Dr. Sperling says the trend toward prevention is a good one, and one he finds personally rewarding. "One of the exciting things in our field is that there is a lot you can do to help people," he says, "as opposed to the traditional model of the cardiologist who sees somebody coming into the emergency room with a heart attack, then trying to either fix a blocked artery or put in a stent or take them to heart surgery. For us, the most fun patient to see is somebody who has risk for heart disease but hasn't had it yet. We know we can make a really big difference for them."