Jackson County: Getting Ready For Round Two
Adding new industry, upgrading infrastructure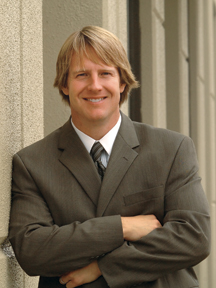 Jackson County is like no other county in Georgia. With four cities straddling county borders, and one city in four different counties, it also happens to be next in line for exurban growth coming from two cities – Atlanta to the south and Charlotte to the north. It has multiple exits along I-85, and a big future ahead, following massive growth over the last five years.
Since 2000, Jackson's population has grown from 42,000 to 65,000. "We were the 10th fastest growing county in the country, but growth has slowed tremendously in the last year," says Chamber of Commerce President Shane Short.
The county is ramping up its infrastructure to accommodate even more growth expected in the next 10 years. The county commission authorized a $45 million bond for new roads last year, and cities are planning reservoirs to expand water service to accommodate commercial as well as residential development.
This is one of those rare counties that experienced an industrial boom before the residents came. And Jackson's diverse industrial portfolio should help protect it in this economic slowdown. Of its many industries, only one, Louisiana-Pacific, has announced recent layoffs (90 employees), and those are scheduled to be re-evaluated in six months.
Still, no one is resting on laurels. "We have up to a million square feet of space in speculative buildings for industries, and a lot of greenfields," Short says. "We like distribution but we want a good fit – more light or heavy manufacturing, to create quality jobs. We don't have a broad target but we look at it case by case, even in terms of incentives. We need new jobs that pay well. It ties into retention. As we transform from a rural county, and have more job growth, we need to grow into providing the quality of life that college graduates demand, so they'll see that trend and stay here."
"We want to provide a career path for our children," says County Man-ager Darrell Hampton. "And we want our industrial mix to be a blend so that we're safe in a downturn."
While the county is 85 percent unincorporated, it is growing most in its cities – Braselton, Hoschton and Jefferson in particular.
"The slowdown gives us a chance to review ordinances, and breathing room," Hampton says. "We have two new commissioners coming on that will carry us forward. There's good trust here, whether in a bad economy or wide open like in 2007."
Industrial Development
"Many years ago, Jackson County's industrial base was mostly textile related. Then it all went away in the '80s and '90s. It made us realize we couldn't be so dependent on one type of industry," says Scott Martin, chairman of the county's industrial development authority and senior commercial/industrial marketing representative at Jackson EMC. (One of the nation's largest utility companies, it serves 11 counties.)
"We recognize that I-85 is a huge distribution corridor, and we have our advantages from that standpoint; but we also have a lot of manufacturing in different market sectors, and we'd like to have even more manufacturing jobs. We also need a good mix of commercial, industrial and retail. We attack it from all angles, and market ourselves as being good for all those things. At the moment we have more than nine industrial parks in the county, with some controlled by major national developers."
While many of the county's industrial parks are privately owned, three years ago Jackson County partnered with John W. Rooker and Associates to build a 500-acre industrial park – Commerce 85 Business Park – at the Highway 98 interchange with I-85.
"It's working well for us," Martin says. Rooker built a 960,000-square-foot speculative building." The property has been marketed to companies looking for distribution and manufacturing space and also large projects that need 100 acres or more.
"We've been in the running for several large state projects [of that size], and finalists for several," Martin says. "A few have been put on hold. We do anticipate something coming in there in a short amount of time but with the economy, it's hard to tell when."
The project came about when a company actually requested the county assemble four tracts of land owned by different people, then chose another site in Jackson County. "They wound up having to accelerate their project, so they went with a site that was ready. The city of Commerce wanted us to pursue owning this land to market for an industrial park, so we went ahead and partnered with Rooker to finish it. It's ready to go; we just built a nice three-lane road through it, splitting the park in half, parallel to the interstate. It's got water and sewer, rail access, natural gas, and electricity – all we need is someone to come in."
"Our rail runs parallel to Highways 129 and 441, crossing I-85," Short says. "The $45 million bond [to improve and build new roads] will create parallel corridors on both sides of I-85."
While the county has an open mind when it comes to recruiting industrial tenants, it can build on two manufacturing clusters in addition to distribution, including the (potentially) fast-growing auto sector.
"One company we have here now, Jefferson Blanking, stamps metal parts for General Motors and some other customers including BMW in South Carolina. They've been here 10 years. We also have Caterpillar, which manufactures fuel systems parts, since 1994. TD Automotive Compressor, a division of Toyota that makes variable speed compressors for air conditioning systems for the auto industry; and Kubota, which makes industrial tractors and lawn equipment. So we're tied into that market already," Martin says.
Several food manufacturers also serve as mainstays of the local economy: Mayfield Dairy has been here 15 years, Wayne Farms produces chicken and Mission Foods makes tortillas and tortilla chips. Jackson County's distribution operations include Haverty's, Progressive Lighting, QT and Spec-trum Brands. "There's even some high-tech industry," Short says.
"Progressive Lighting relocated here three years ago from several Gwinnett locations," says Pat Graham, mayor of Braselton. "They decided to put it all under one roof – both corporate headquarters and distribution. In April, PetCo opened a new facility, which includes a dotcom center, in their distribution operation; they will employ 270. Our spec buildings never sit for very long – when Home Depot came two years ago they took the only spec building we had at the time."
"Food, car parts, biotech – it doesn't matter," says Martin. "I-85 is one of the busiest corridors in the Southeast, and we have five exits (Commerce/Banks Crossing, Highway 98/Commerce, Dry Pond, Jefferson and Braselton), and we have a great transportation network in a very livable part of Georgia."
Martin counts an extra exit in Barrow County. "Chateau Élan is right at the Barrow County line, so that sixth exit really helps us, and we're looking at adding another one," he says. "Then the Commerce exit has a prime location [the former site of The Pottery, which sold recently]. Before the credit crunch hit, we had two major retail companies looking at it for a million square feet of retail potential, so when the economy comes back that will be great."
While The Pottery was a great local fixture, "any retail project has a 20 to 25 year lifespan, so it was only a matter of time before it would have been redeveloped," Martin says. "The front part is in Banks County, but the bulk of that property behind there is in Jackson County. That stresses the importance of working with neighboring counties. We have to partner with other communities to make things like that happen, that are good for both of us."
Strong Cities
Few mayors know as much about regionalism as Pat Graham – Braselton's city limits touch four counties: Barrow, Hall, Gwinnett and Jackson. "I have to read four newspapers a day," she says, adding that she made a priority of forming a comprehensive growth plan for Braselton. "We were a part of four different county comprehensive plans, but we had none of our own," she says.
Braselton needed to update its ordinances, having grown in population from 1,206 in 2000 to an estimated 6,000. "We had quite a lot of annexation and speculative zoning in the late '90s, so in the last eight years, we see the development of those neighborhoods," Graham says. "Most of our most recent development has been mixed use.
"Braselton is adept at exploring creative development concepts popular in other counties. "We're the first city in Jackson to seek a TAD [Tax Allocation District – a method of funding infrastructure and other improvements to an area by earmarking property taxes for the project(s)]," Graham says. "In 2007, our voters approved it for our downtown with 80 percent in favor. In April 2008, the board of commissioners approved it, and we're glad the county had the vision to invest. Once it gets going, we'll have streetscapes, a town green, and the sides lined with mixed use development."
A sprawling antique barn in the center of Braselton sits at an odd intersection of state roads. "Fixing the offset intersection is a real challenge in the historic district," Graham says. "We got the GDOT permits over three years, with $800,000 in state aid, and we hope to bid soon and start right of way acquisition."
Braselton also is enhancing its water supply. "A lot of our water is purchased from Gwinnett, Jackson and Barrow Counties. But we also have some deep wells. We did a new geological study, and drilled five new wells that will come online this year. We hope to produce a million gallons a day, all permitted with the pumps installed. After the fist phase comes online, our long-term plan is to construct our own reservoir."
The city also has increased its wastewater treatment capacity in 2002 from half a million, to 1.2 million gallons a day. The current plant will be upgraded to a 2.5 million gallon per day capacity, which will be paid for with a GEFA loan received in 2007.
Hoschton, farther off the interstate but still experiencing heavy growth coming northward, just upgraded its wastewater treatment system as well. "We have a population of 1,700, and have approved 800 houses," says Mayor Bill Copenhaver. "In addition to the system upgrade, we're building a new interceptor line [the sewer line to which businesses connect] in our industrial area. We have mixed use residential/retail on Highway 53 [Creekside] and a planned urban development in the works, with closer-together residences, green space and walking trails. I expect more of the same to come because land prices are expensive and we want to keep houses affordable."
Hoschton was in the news last year when residents crowded the town with scarecrows in an attempt to set a Guinness World Record. At press time, Guinness had responded that the scarecrows didn't qualify as being "in one place" because they weren't in the same zip code.
"We're off the interstate so we're not a big box community," Copenhaver emphasizes. "We'll see more specialty shops and even high-tech industry, the kind that would employ around 100. We have local entrepreneurs and some tourism. The scarecrows made a lot of noise."
Like leaders in other Jackson communities, Copenhaver wants more shopping opportunities for Hoschton. "We have about 50 acres owned by multiple people – several on septic that will be able to hook onto the interceptor line, and the new plant we started up a few months ago. The interceptor line will attract more buildings, some retail and small shops; and we're trying the same type tying [another interceptor line] into another retail area to help balance the tax base."
Regional Focus
The county seat of Jefferson is seeking a permit to pump water from the North Oconee River into its own new Parks Creek Reservoir. "We've been working on it for 10 years, but we finally see some light at the end of the tunnel," says Mayor Jim Joiner. "It will give us around 6 million gallons a day and cover 150 acres. We're doing it for both commercial and residential development. We've had a staggering amount of residential growth until just recently – in fact we grew 96 percent since the last census, from 3,800 to 7,500."
Jefferson has one of the state's highest rated school systems, a factor in bringing so much growth so quickly.
Business is booming, too. "We're located on I-85, with four industrial parks – even now, we see growth in those areas," Joiner says. "Kubota just built a national distribution center to go along with the manufacturing operation located in our McClure Industrial Park. Kubota is the first company to locate in this park, and we expect to see it develop over the next five to 10 years. We have partnered with the Appalachian Regional Commission (ARC) to upgrade all of our roads in our industrial parks.
Joiner says efforts to boost tourism also are under way. The city is home to the Crawford W. Long Museum, which commemorates the first recorded use of anesthesia on a patient in 1846.
"We're renovating the museum with a grant from the ARC, and we hope to reopen it in June or July," Joiner says. "Streetscape renovations will be put out to bid this year, and we are trying to promote multi-use businesses in our central business district."
Tourism could be another plum, purely because Jackson County still has so much charm from its rural heritage. "One of largest employers is Chateau Élan, with 550 people," Graham says. "We've identified it as a catalyst for additional growth in the area, and the land around it has become more valuable. It's the 14th most visited tourist spot in the state. We've permitted a new hotel on Highway 53 – a Hampton Inn that is under construction." The Braselton Visitors Bureau received its legislative charter in 2005, she adds.
In addition to Chateau Élan, Jackson has Mayfield Dairy, Tanger Outlet Mall and a number of historic parks and places that draw visitors from all over. "We just started a tourism council, and have a lot of resources," Short says.
"Of all the counties we span, we are most connected to Jackson," Graham says. "We're very involved with the chamber, and I also serve on the economic development council. The best thing our county has going for it is the level of communication we have, and the second best thing is our cooperative team approach. We all meet once a month, along with representatives from the different school systems, and it doesn't matter if it's a city or county economic development prospect. It's a team approach and lack of competition that's given us more cohesion than we've had in the past."
Jackson will benefit from regional thinking in other ways as well. In addition to city efforts to increase water supply, the county water authority has partnered with neighbor counties to create the Barrow/Clark/Jackson Bear Creek Reservoir, which will draw from the Upper Oconee Basin. "The slowdown gives us some breathing room to review our ordinances," Hampton says. "Now that they will finish widening Highway 441 to four lanes, we expect new growth to start coming up from Athens."
That's a realistic outlook, perhaps, considering the growth Jackson has already experienced. "We still need more starter homes, and another exit on 85. If the economy takes a while to come back, it may not be such a bad thing," Hampton says.
Jackson County Community Snapshot
Local Leaders
Shane Short
Jackson County
Chamber President
706.387.0300
shane@jacksoncountyga.com
Darrell Hampton
County Manager
706.367.6314
dhampton@jacksoncountygov.com
Scott Martin
Chair, Industrial
Development Authority
706.367.6116
smartin@jacksonemc.com
Population
(2007)
59,254
Unemployment
(November 2008)
Jackson County, 7.4 percent; Georgia 7.2 percent
Median Household Income
(2004)
$43,896
Top Five Private Employers
Baker & Taylor, Inc.; CEHR LLC; Gruma Corporation; Haverty's Furniture; Wayne Poultry
Sources
Jackson County Area Chamber of Commerce, Georgia Department of Labor