Georgia's Retail Recession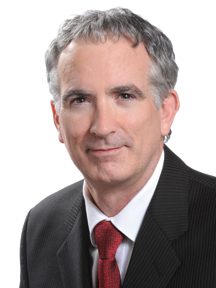 Households' spending on retail goods will continue a four-quarter decline through the second quarter of 2009, with a peak to trough drop of about 10 percent. Although Georgia's retail recession will be both long and deep, we are about halfway through the toughest time. The upturn should begin in August or September, but will not be vigorous.
The biggest problem facing Georgia's retailers is that continuing job losses undermine consumers' confidence and reduce their ability to spend. Georgia will lose at least 175,000 jobs in this recession; the losses will cover at least 18 months, from March 2008 through July 2009. The state unemployment rate will rise throughout 2009 and peak at more than 9 percent in early 2010. So it isn't surprising that consumers' expectations have plunged lower than during the 1990-91 and 2001 recessions.
With credit conditions tight, all but the wealthiest consumers will cut spending for all but the most essential items. Heretofore unprecedented capital losses in both equities and real estate will hack even deeper into retail outlays.
Until the steep downturn in the housing market bottoms out, the housing recession will affect homeowners' spending, with sales of automobiles, boats and home-related items such as appliances and building materials among the most depressed categories.
Existing home prices may not bottom out until late 2009 or early 2010. More positively, both new home construction and new home prices will probably bottom out in mid-2009. Still, little recovery is expected until 2010.
Fewer out-of-state visitors lower prospects for retailers catering to business travelers or tourists. Retailers located near major tourist attractions, convention centers or clusters of hotels will not see relief until 2010.
While Georgia's above-average population growth remains a plus for in-state retailers, the normal inflow of relocating retirees will be diminished somewhat until the housing recession abates; nonetheless, retiree-based economic development will be one of the few positive forces in the retail sector in 2009.
The combination of declining sales, accelerating labor costs – due to ill-timed increases in the federal minimum wage, tight credit markets, the need to invest in new retail technologies – and more competition among retailers will put intense pressure on net profit margins. Shoppers will gravitate toward retailers' private label brands, with lower prices and higher profit margins than premium brands. The private label phenomenon will spread into almost all product categories.
The overall outcome will be to reduce net margins severely. Lower margins in combination with lower sales volumes will cause many retailers' net profits to drop substantially. In the first half of 2009, significant numbers of retailers are likely to incur large net losses, and bankruptcies will rise substantially this year.
Four themes will dominate any restructuring that does occur. Large retailers will benefit at the expense of smaller ones; discount retailers will outdo mid-price and luxury retailers. Online retailing will grow. Survivors will move into gaps created as retailers go bankrupt or otherwise exit local markets.
The bottom line: Super-centers and etailers will gain market share at the expense of grocery stores, traditional department stores, luxury retailers and mom-and-pop operations.
In 2009, discounters' share of total retail sales will rise, but they will face competition from electronic retailing. Discounters' customer bases are more exposed to the effects of the subprime mortgage meltdown than mainstream retailers. But discount stores will benefit as higher income shoppers pinch pennies.
Walmart, the world's largest retailer, is Georgia's largest employer. The company will experience steady, or only slightly lower, year-over-year same-store sales in 2009.
Consequently, its already dominant share of total retail sales will expand more rapidly than in recent years, though few new stores will open. Walmart will emphasize its super-centers as well as smaller stores in the inner suburbs.
The economic burdens bearing down on consumers suggest that price alone will become the deciding factor in 2009.