Preparing For Recovery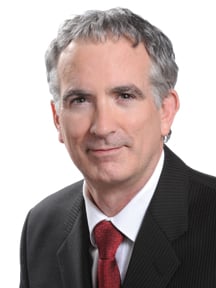 You may not feel like it, but this is the time to prepare to take advantage of the economic recovery that's on the way in the second half of 2009.
As counterintuitive as it sounds, this may be a good time to start or expand a business. Rents are depressed. It's a buyers market for talent. People looking for work will be very appreciative of the jobs you create. Established businesses are cutting back on promotions. That increases the chance that your message and your business will be noticed.
Also, during tough times, longstanding loyalties to well-established businesses get tested. People trade down from established and premium brands to new, lower priced brands. Increased customer churn can definitely create opportunities for your new company, especially if you have a lower cost structure.
Of course, the reassessment of risk by the financial sector means that it will be hard for startups to get bank loans, but that's what family and friends are for.
And speaking of banks, the recent acquisition or failure of some of the most venerable banks will open up opportunities for some smaller, better capitalized banks to expand.
If you have the cash, need the space and don't want to rent, this is a great time to build. Many commercial and residential contractors will cut normal profit margins to keep their crews busy. Site and material costs are down. The best deals can be had when the recession is at its absolute worst – think second quarter 2009. In addition, the dearth of projects implies that you will get your project done on time and with attention to detail.
State and local governments' budget woes will lead to substantial reductions in the range, and potentially the quality, of services they provide. Such trends, ominous as they sound, will create opportunities for nimble businesses that move into some of the abandoned niches or take advantage of sudden outsourcing or privatization of activities traditionally performed in-house by state or local government. Companies that provide security and protective services come to mind.
Although the upswing in the overall economy will not be too vigorous, there are going to be some dramatic shifts in underlying economic conditions.
Once the recovery gains traction, you need to be prepared for the Federal Reserve to take back its rate cuts much faster than it did after the 2001 recession. If you have good credit and a solid business plan, 2009 will be a good time to borrow money at attractive rates. By 2010, it probably will be too late to get cheap money.
The U.S. dollar has rallied and is likely to remain strong until the world economy starts to recover. So there's a window of opportunity to spend your appreciated dollars abroad, whether for investment purposes or to simply enjoy foreign travel. Asset prices remain depressed in many foreign markets, but will be on the upswing in 2010.
On a more dismal note, when the economy falls, crime rates rise. Georgia's unemployment rate will be rising for quite a while and will exceed 8 percent in 2009. When hiring resumes in the third quarter of 2009, job growth initially will be too anemic to keep pace with labor force growth.
The state's unemployment rate will rise throughout 2009, topping out at about 9 percent in early 2010. That will be the highest unemployment rate since the current data series began in 1976.
One consumer segment that offers immediate potential for growth consists of retirees whose spending depends primarily on Social Security income and/or defined benefit pension plans. In 2009, Social Security payments will rise by 5.3 percent; the largest increase in 27 years.
Each month, about 50 million Americans get Social Security checks. Of course, retirees who depend primarily on dividends, interest, or rental income will not see their incomes rise in 2009, but even they should begin to see higher returns in 2010.
Georgia is particularly well positioned to attract retirees in much greater numbers than ever before; but that source of demand has been stymied by retirees' inability to sell their primary residences so they can relocate. Once the ice breaks in those housing markets that traditionally send retirees our way, the upswing in revenues earned by Georgia's retiree-oriented businesses will accelerate.