We're Not The Enemy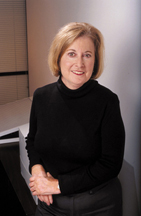 On a family vacation to Florida when I was a kid, I struck up a conversation with a girl about my age from south Georgia. We got along pretty well until she called me a Yankee, which took me completely by surprise – and, frankly, hurt my feelings.
I was born in Atlanta and, at that point, had lived most of my life in Decatur. I considered myself thoroughly Southern, a Georgian through-and-through. Still do.
Truthfully, the girl intended no offense; she was just making what she considered a statement of fact. "Anybody from north of Macon is a Yankee," she said.
I could only imagine how surprised the four or five generations of Georgia ancestors on my mother's side would be to hear that.
But my new acquaintance was resolute: Atlanta really wasn't a part of Georgia.
I begged then to differ, just as I do these days when I hear Atlanta disparaged or reviled – or portrayed as some greedy, out-of-control Godzilla-like entity, ready to steal everybody's water, breathe all their clean air and create traffic jams a hundred miles away.
Detractors like to make Atlanta the scapegoat for everything they see as a problem, from the unprecedented drought north Georgia is experiencing to escalating prices at the gas pump. Atlanta, they say, is too big, too congested, too sprawling, too busy, too urban, too full of itself.
The reasonable part of me wants to point out, dispassionately, that Atlanta is more than just a city – it's the nucleus of a multi-county metropolitan region whose residents make up more than half of the state's population. The benefits to the entire state that come from the powerful Atlanta economic engine are formidable. Take, for instance, the 50 company relocations and expansions that will create 4,200 new jobs, as reported by the Metro Atlanta Chamber for 2007. It's hard to imagine that the benefits of that economic boost will stop at the "official" Atlanta borders.
One of those companies, General Protecht of China, an electrical devices manufacturer, will make a $30 million investment in Lamar County that will bring some 240 jobs initially – and eventually 600.
It's also worth a reminder that the presence of Atlanta's Hartsfield-Jackson International Airport affects every citizen in Georgia, whether he or she ever boards a direct flight to Asia. The airport puts the world within easy reach of every individual and business in the state, not just those whose address includes an Atlanta zip code.
The air cargo that comes through Hartsfield-Jackson – more than 327,000 tons with an estimated value of $28 billion, supports jobs and adds to personal income far beyond the Atlanta area.
There's another part of me that wants to ask Atlanta bashers a few questions: "Do you like cheering on the Braves? Have you ever taken your kids to the Georgia Aquarium? Ever heard the Atlanta Symphony? Visited the High Museum? Been to a concert at Philips Arena or the Tabernacle? Gone shopping at Lenox Square?"
And the part of me that gets emotional can't understand why everybody in the state, no matter where they happen to live, doesn't take pride in Atlanta and its achievements.
We are the birthplace of the civil rights movement, a city that opened its mind and heart at the right time and refused to be defeated by racism.
We are a welcoming city, a magnet for talented young professionals from all over the country. We're an international city, where you are as likely to hear conversations in Japanese or Arabic as in English.
We are, arguably, the top college town in the country, thanks to Emory, Spelman, Tech, Morehouse, Clark Atlanta, Georgia State, Agnes Scott and Kennesaw State, to name a few.
We are a major business center, number three on the list of cities with the most Fortune 500 headquarters. We have a vibrant music scene, a thriving arts community, professional sports, interesting and affordable neighborhoods – and a whole lot of trees.
Forgive me, but what's not to love?
Well, OK, I'm not delusional. I'm painfully aware of the gridlock, the sprawl, the poverty, the crime that mars too many parts of the city. I understand that there's work to be done, that we must pay close attention to water use, transportation, conservation, planning, the criminal justice system and lots of other things.
So we'll do what Atlanta always does – we'll get busy. In the meantime, a memo to Atlanta disparagers: Don't go after the goose that's laying golden eggs all over the state.