Commercial Real Estate Women Of Atlanta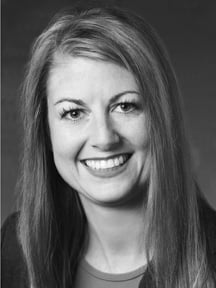 When Commercial Real Estate Women of Atlanta (CREW) hosts the national organization's convention this month, president Tonya Creekmore says women might actually outnumber men in commercial real estate in the city – for a few days, at least. Given the success of the Atlanta chapter, which, like its parent organization, is devoted to fostering the development of women in commercial real estate, it often seems that's already the case.
Founded 24 years ago by a handful of women who wanted opportunities to network and find support in an industry traditionally dominated by men, CREW Atlanta will have around 400 members by the end of 2006. Those members span the industry, a testament to how things have changed. "CREW prides itself on the fact that, from A to Z, you have all the resources you need to do a deal within our organization," says Executive Director Erika Huddleston.
The appeal of CREW lies in its ability to mentor and provide leadership opportunities, says Creekmore, vice president of leasing for North American Properties in Atlanta. "You have a sounding board made up of the most senior people in the industry," she says. "It's a close-knit group. I don't know how many times I've picked up the phone and called a CREW member for advice."
CREW offers a number of programs to its members, including a popular monthly lunch event attended by an average of 200 people, about half members and half non-members. It's one of the top-draw functions in the Atlanta commercial real estate community. Huddleston attributes the success to timely, relevant topics with practical impact. "We give members information they can turn around and use right away," she says.
Other offerings include a "Leadership CREW" class, aimed at developing leadership skills, and "Compassion in Action," a fundraising event for charity. New this year is "Behind the Scenes," designed to give "windshield tours" of various markets in Atlanta. First up is downtown, with a tour guided by Central Atlanta Progress. "It gives our members a chance to really understand the market," Huddleston says. "And it helps build relationships within CREW that will foster business opportunities for our members.
"We've seen the growing power of women in real estate," Huddleston says, "And we've been able to mentor women who have not been in the business as long as some of our senior members. You could say we're bringing up the next generation."