Family Connection Partnership
Organizations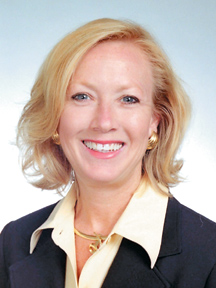 When the national children's advocacy organization KIDS COUNT announced its rankings of the 50 states in the early 1990s, Georgia ranked near the bottom in a range of indicators of child and family well-being, from teen pregnancy and high school graduation rates to the number of children living in poverty.
The news was a strong motivator to then-Gov. Zell Miller, who convened a group of state education officials to devise ways to change those numbers for the better. It was the first meeting of what would later become the Family Connection Partnership, which serves today as liaison between state and local governments to address the issues faced by Georgia's children.
Ever since, the partnership has built on its philosophy of funding local outreach organizations that emphasize a collaborative approach – with other public and private groups in their own counties – to address the socioeconomic ills of their communities.
"It's bringing partners to the table to talk about all the silos that exist," said Taifa Butler, the group's director of public affairs and policy. "Public health has their role, the business community has their role, but how can we create a plan and a strategy together that will impact these numbers that are poor in our counties?"
The partnership's reach – over more than a decade in operation, it has established collaborative organizations in all 159 Georgia counties – allows it to identify cities and counties that are making progress against the indicators, and help them share their methods with others.
"One of the things that was missing in Georgia is we really had some communities who had figured some things out that were working, but there was no mechanism for connecting that to another community that was struggling with the same issue," says Executive Director Gaye Smith.
"Now we look at what's working around teen pregnancy prevention nationally, for example, and work to get that to the communities in ways they can interpret and use it, so they're not out there spinning," she adds.
The group has partnered with the Rand Corporation and five other states to found what it calls the "promising practices network," a study of programs and government initiatives designed to combat a range of social ills, to learn which efforts are truly effective, and which are not.
Though Georgia's challenges remain daunting – nearly one in five children lived below the poverty line in 2002, for example – the partnership's work has played a role in helping the state move up from 44th in the national rankings in 1996 to 39th last year.
"Family connection and collaboration has really taken root in Georgia," Smith says. "Even though we're 39th and that's still not good, it means that we're showing some progress – our communities are very much stepping up to the plate around owning the issues and conditions of the children in their communities."