Chattahoochee Hill Country Alliance
Organizations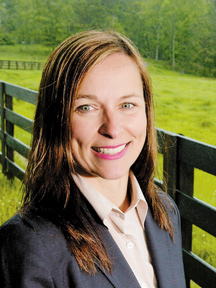 With all the assets North Georgia and Metro Atlanta possess – a healthy economy, a mild climate and ample space for development unencumbered by mountains, rivers or oceans – Stacy Patton says she's well aware that the flood of new residents into the state over the past several years is only going to continue.
That's why she and a group of more than 250 volunteer members have formed South Fulton County's Chattahoochee Hill Country Alliance, a nonprofit that works to set aside selected areas for what members call "sustainable development" that promotes growth while preserving greenspace.
"All we're trying to do is to introduce different ways to develop," says Patton, the alliance's president. "We're not against development, we're just trying to introduce different types of development in the hill country."
The organization got its start in 2000, after meetings between groups of South Fulton landowners and the local chapter of the Nature Conservancy.
Though at the time, the county's southern end had not yet experienced the kind of growth seen in the north, thegroups realized that planning would be needed in order to manage growth – South Fulton's population of just over 52,000 is expected to double by 2025, according to the Fulton County Department of Environmental and Community Development – and keep the character of its rural communities intact.
"We all saw what an incredible benefit it would be to protect it," Patton adds. "It's just a gorgeous area, and we wanted to protect not only the natural resources and the watershed, but also the rural and scenic qualities of the area."
To that end, the alliance developed a plan – adopted by the Fulton County Board of Commissioners in 2002 – that sets aside 40,000 acres along the Chattahoochee River in which three types of development are permitted, which the organization calls "villages, " "hamlets" and "conservation subdivisions." Coweta, Douglas and Carroll counties have also adopted similar plans in their own tracts along the river.
Though the specifics differ from plan to plan, each requires developers to leave a percentage of their projects for greenspace – ranging from 40 to 60 percent – and regulates the size of setbacks and buffer areas, as well as the design of signage, fencing and landscaping.
With its push toward higher-density, mixed-use development, the alliance hopes to become a model for other communities looking to preserve their own natural resources, Patton says.
"There are growth techniques where you can protect all those things and still have growth and development," she adds. "It gives people the feeling that you can have an impact."