Short And Sweet
Politics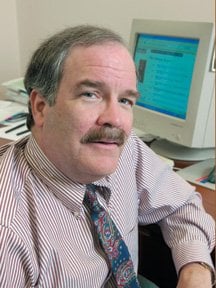 The latest session of the Georgia General Assembly is upon us. If you blink, you might miss it.
Legislative sessions typically don't last very long in an election year. Lawmakers (and statewide officials, too) cannot legally raise campaign funds while the General Assembly is in session, which means both parties have an incentive to drop the gavel quickly so they can start dialing for dollars and running for reelection.
"It's just like any other election year," said a longtime capitol official. "Folks want to come in here, get it done and get out."
The legislative session is already limited to 40 days by the state constitution, but the Republican leadership adjourned last year's session after only 39 days to mark the historic changeover to GOP control.
Keeping it short requires that controversial items be kept off the legislative agenda. Gov. Sonny Perdue and the GOP leadership cleared the decks before the session even started by pulling two proposals off the table completely: constitutional amendments that would have replaced local property taxes for schools with a higher state sales tax and a "taxpayer's bill of rights" (also known as TABOR) that would have imposed limits on the amount of money the state could collect and spend each year.
Both items would have represented fundamental changes in how Georgia pays for government services, an issue that would have consumed a lot of legislative energy in a year when lawmakers want to get out of Atlanta quickly. They would also have required two-thirds votes for passage in the House and Senate, a requirement that would be hard to meet.
On top of that, strong opposition to the sales tax for education surfaced in public hearings around the state, especially from teachers and administrators.
The TABOR proposal was the subject of several committee hearings where political activists from Colorado, which enacted such a measure in 1992, testified to the benefits they said it would provide for both government and taxpayers. Those testimonials were somewhat undercut by a Nov. 1 referendum in Colorado in which voters decided to dump their version of TABOR.
Another funding proposal that has been controversial in recent sessions – Perdue's constitutional amendment to legalize government funding for religious organizations that provide social services – is also expected to be quietly sidelined during this session. This is another measure that would spark partisan debate and require a two-thirds vote by the General Assembly. Perdue's camp feels that the governor has already scored his points with the Christian Right on this issue.
With all of that off the table, what's left to fight about?
Lawmakers will have to adopt a budget, of course, but that can be done in short order if the Republican majorities go along with the spending plan submitted by Perdue. Republicans may also try to tweak the boundaries of a few legislative districts to help GOP incumbents.
One wedge issue that could split conservative and liberal legislators is immigration reform. Senate President Pro Tem Eric Johnson (R-Savannah) has promised to support legislation authored by Sen. Chip Rogers (R-Woodstock) that would deny government benefits whenever possible to undocumented immigrants. The Christian Right is particularly incensed about the continuing flow of aliens to Georgia, so the debate surrounding Rogers' bill could help drive up voter turnout among a key segment of the Republican Party base.
A key player who has not yet signed up for the anti-immigrant campaign is Perdue. He has hinted in some public appearances that he's not sure it's a good idea to deny immigrants access to public colleges and universities. True immigration reform would also require the state to crack down on the many businesses that provide jobs for undocumented aliens, which is something a business-friendly legislature is not going to do.
There could be other issues lurking in the weeds that will disrupt the upcoming session, but when and where they'll pop up is the unknown that makes the legislature such a fascinating institution. If any damage is done to Georgia's citizens, at least it will be done quickly.
Tom Crawford, editor of the Capitolimpact.com news service, covers politics for Georgia Trend.